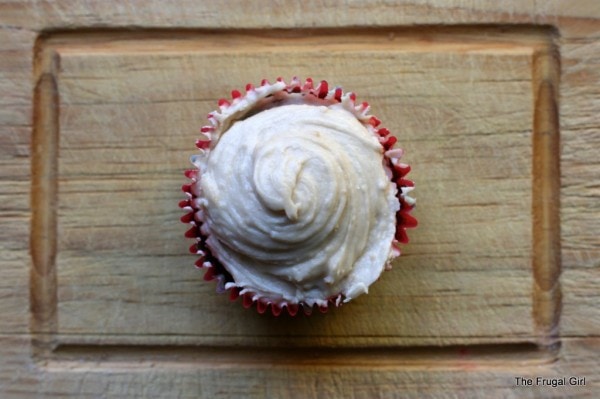 You who fear kneading and yeast can rejoice today, as this week's Wednesday Baking post requires absolutely no yeast or kneading. And it doesn't require a stand mixer either! Our recipe today comes from a Taste of Home magazine.
If you've ever made a Texas sheet cake before, you'll notice that these cupcakes are made in a similar fashion (and they have the same wonderful texture as a Texas sheet cake).
These are really easy to make, so easy that I think these are just as fast as a boxed mix (and much tastier).
Here's how.
Combine the flour, sugar, salt, and baking soda in a large mixing bowl.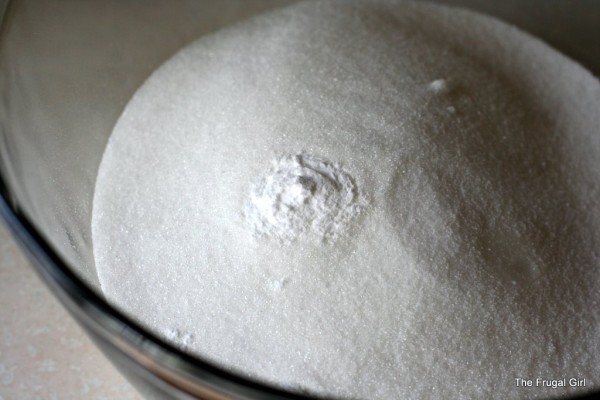 Combine the cocoa, water, oil, and butter in a saucepan, and bring to a boil.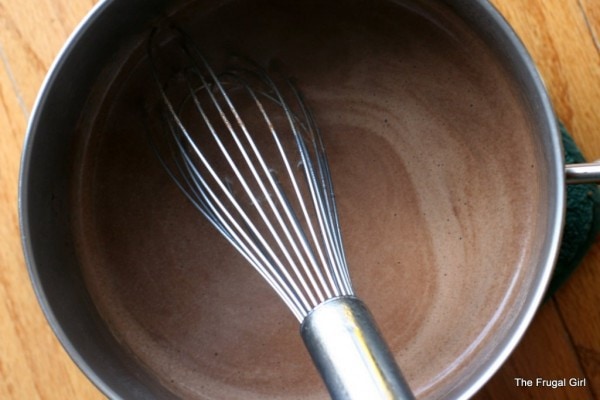 Combine the buttermilk, eggs, and vanilla.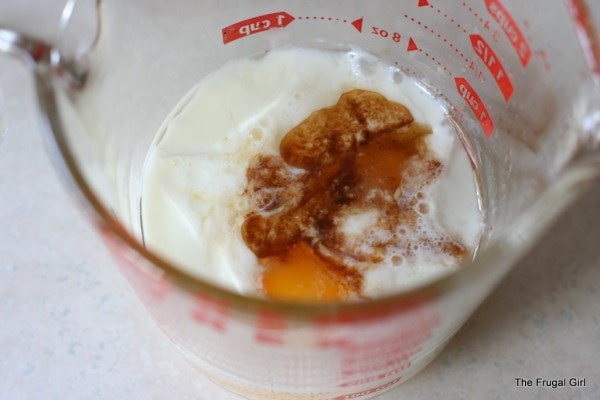 Add the chocolate mixture to the flour mixture and stir to combine. Then add the buttermilk/yogurt/vanilla mixture, and stir well.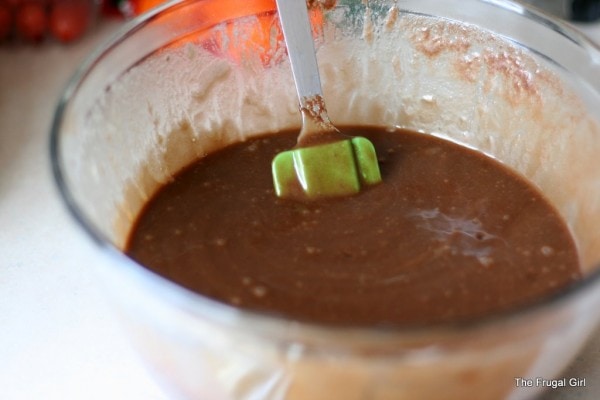 Line 24 muffin cups with cupcake liners, or if you don't have any liners, you can grease your muffin tins. This makes it more difficult to removed the finished cupcakes, though. Pour the batter evenly into the muffin cups. I find this to be much easier when I pour the batter into a measuring cup first, like so.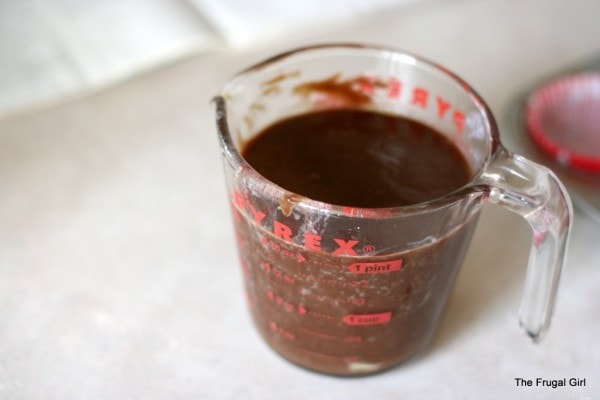 I do still end up with drips on my pan, though!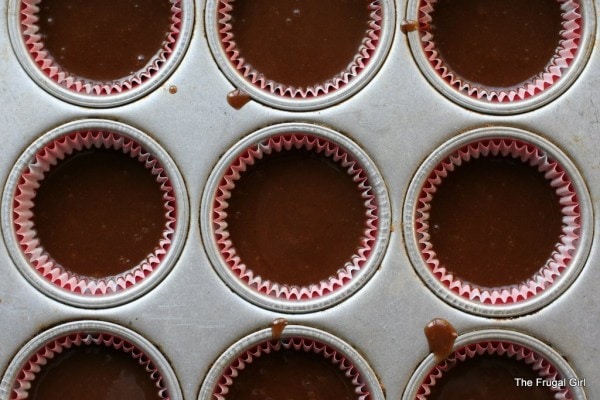 Bake the cupcakes in a preheated 350 degree oven for 15-20 minutes or until a toothpick comes out clean.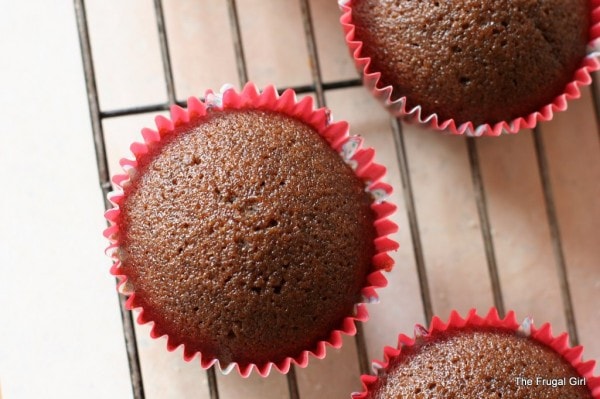 These are still very soft when they first come out of the oven, so let them sit in the pan for about 10 minutes before removing them to a wire rack to cool.
Now, here's the part where I should show you how to make the frosting. However, I made these on a very busy day. See what all I baked that day?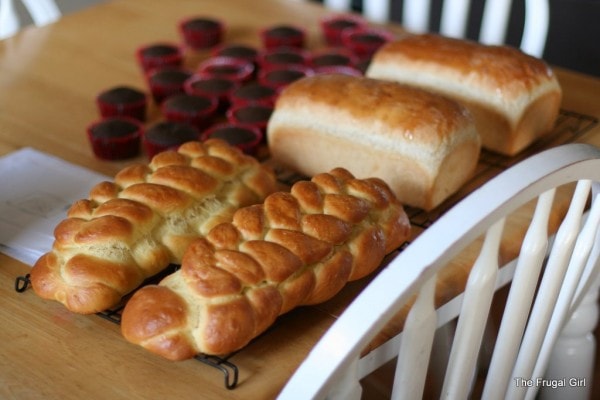 And so I didn't manage to take any pictures of the frosting process. I'm sorry. But, the directions for making the frosting are below, and next time I make the frosting, I'll try my best to capture the process with my camera and update this post.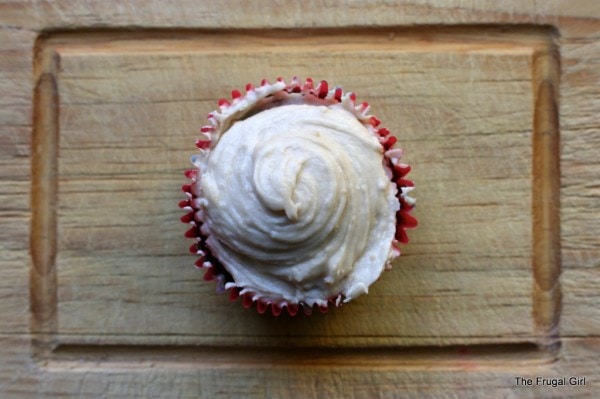 Because this recipe is already printable on Taste of Home's site, I didn't bother uploading a PDF here. Just go to the cupcake recipe page and click on "print" (and please enjoy their photo of a frosted cupcake, which is much more beautiful than mine!).
This recipe makes two dozen cupcakes, but you most certainly can cut the recipe in half if you prefer.
Texas Cupcakes with Caramel Icing
Ingredients
2 cups all-purpose flour
2 cups sugar
1 teaspoon salt
1/2 teaspoon baking soda
1/4 cup baking cocoa
1 cup water
1 cup vegetable oil
1/2 cup butter, cubed
2 eggs
1/3 cup buttermilk
1 teaspoon vanilla extract
CARAMEL ICING:
1 cup packed brown sugar
1/2 cup butter, cubed
1/4 cup milk
* 2 to 2-1/4 cups confectioners' sugar
Directions
1) In a large bowl, combine the flour, sugar, salt and baking soda. In a large saucepan over medium heat, bring cocoa, water, oil and butter to a boil. Gradually add to dry ingredients; mix well. Combine eggs, buttermilk and vanilla; gradually add to batter and mix well (batter will be very thin).
2) Fill paper-lined muffin cups three-fourths full. Bake at 350 ° for 15-20 minutes or until a toothpick comes out clean. Cool for 10 minutes before removing from pans to wire racks to cool completely.
3) For icing, in a heavy saucepan, combine the brown sugar, butter and milk. Cook and stir over low heat until sugar is dissolved. Increase heat to medium. Do not stir. Cook for 3-6 minutes or until bubbles form in center of mixture and syrup turns amber. Remove from the heat; transfer to a small bowl. Cool to room temperature. Gradually beat in confectioners' sugar. Spread over cupcakes. Yield: 2 dozen.