On Tuesdays, I post a picture and just a few words.
So said Zoe when I brought home a gingerbread house kit, purchased on clearance at Aldi.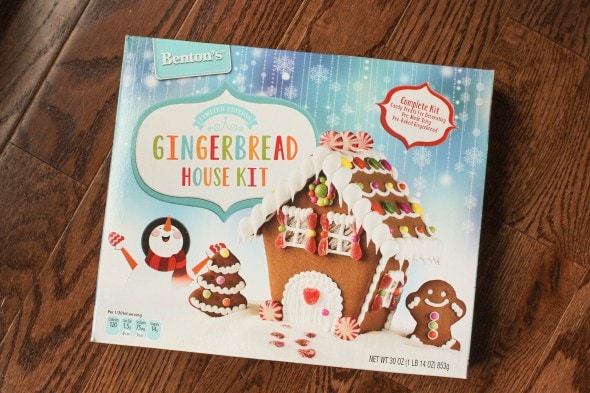 She's right. I'm not sure we've ever bought one of these in December since I can only be convinced to pay for rock-hard gingerbread when its marked down to just a few dollars after the holidays.
I know homemade gingerbread would be way more delicious. But the odds of me making the time to do from-scratch gingerbread houses are very low, so after-Christmas clearance kits it is around here.
And like Zoe says, it's kind of a tradition now anyway. It would feel sort of wrong to do this in December. 😉
(By the way, do you notice the muted colors on the candies? Aldi has phased out artificial colors on all of their private label products, which is pretty cool. I mean, not that candy is ever exceedingly healthful, but I'm always up for taking artificial stuff out of food.)