I thought it might be fun to show you around.
There are tomatoes, peppers, basil, and green onions growing here, in soil mixed with compost. (to compare, take a look at my plants in August)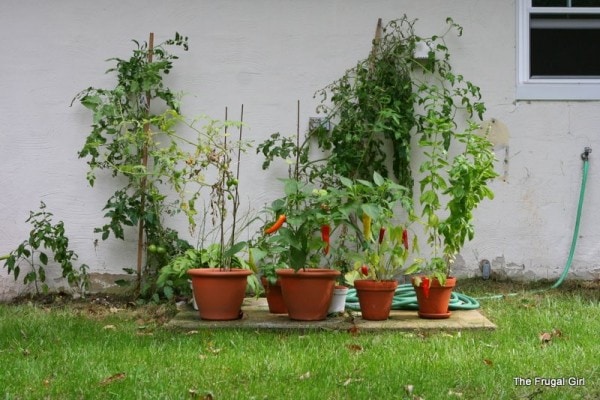 Red peppers are so beautiful, aren't they?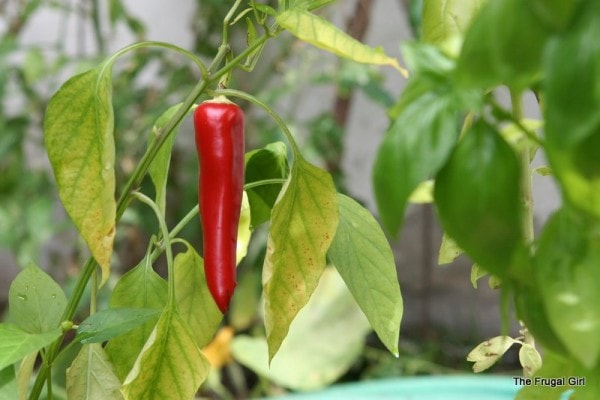 When we moved in, there was this weird concrete pad in the backyard. The previous owners had a grill there, but it's not remotely convenient to the kitchen, so we keep our grill on the deck. I've decided that the best thing to do is to cover it with pots of plants. We've also been looking at deer fences on deerfence.com – but will buy some when there's more money. I'd love to have a slightly larger garden, but the deer jump right over the current fences in our area.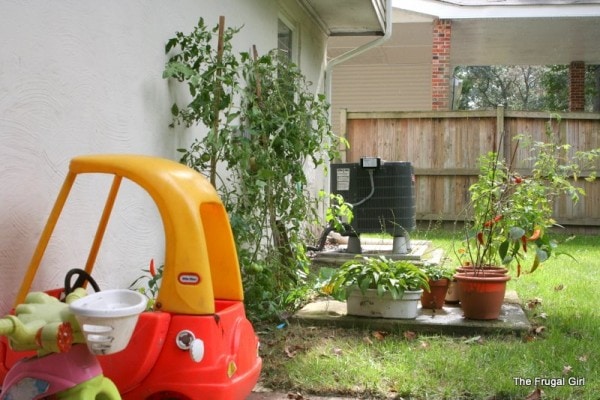 This is my heat pump, which has a device on it which allows my power company to cycle it off during times of peak summer usage. I got a $50 credit on my bill for four months this summer just for allowing them to install it. And we had such a cool summer, I don't think it turned on even once.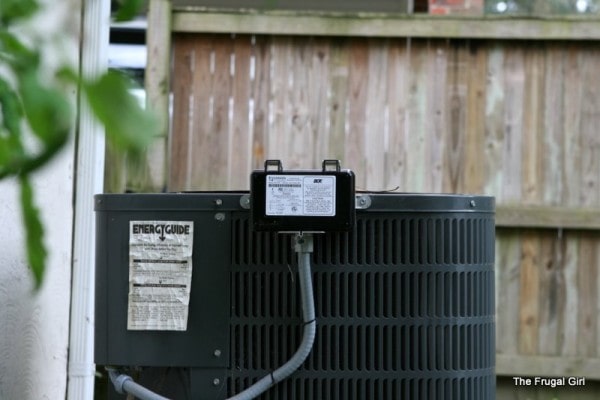 I have purple hyacinths growing on my fence. I got the seeds from my brother, and each year, I save the new crop of seeds to plant in the spring.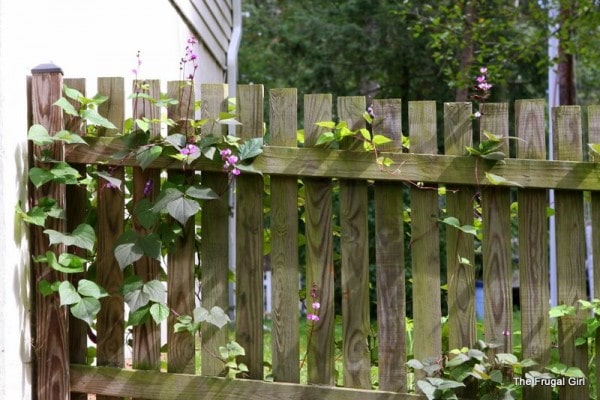 Aren't they pretty?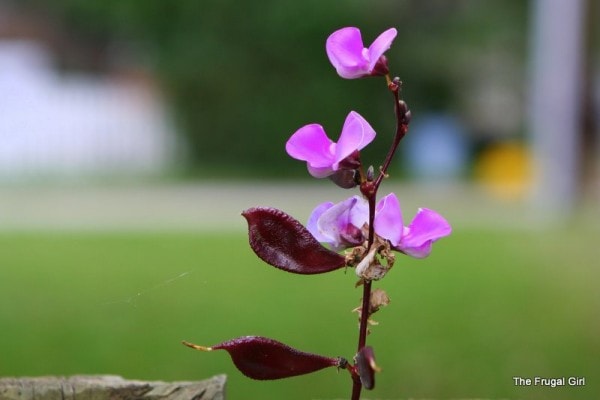 I have some growing around my mailbox too, and those are much fuller than the ones on my fence, because they get more sun. But, my mailbox is in my front yard, not my backyard, so it doesn't belong in this post. Also, I didn't bother taking a picture of it this particular day.
Oh, wait. I do have a picture. This one was taken back in August, so the hyacinths are even more full and bushy now.
I love free plants.
These are my children's outdoor toys, all of which were hand-me-downs of some sort.
Do you see me?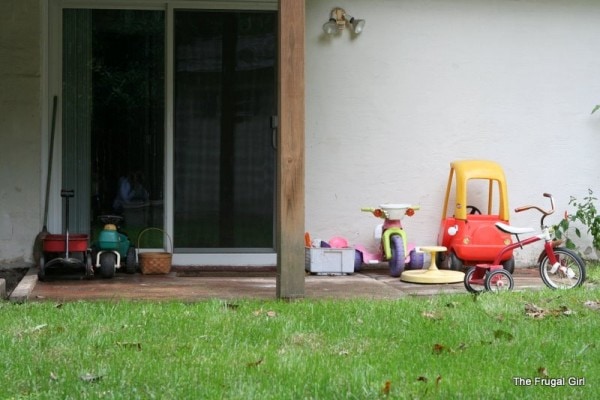 The basket you see in the previous picture holds my clothespins…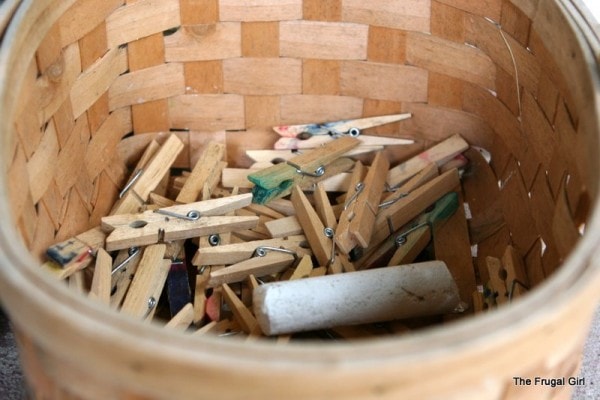 …which I use on my retractable clothesline.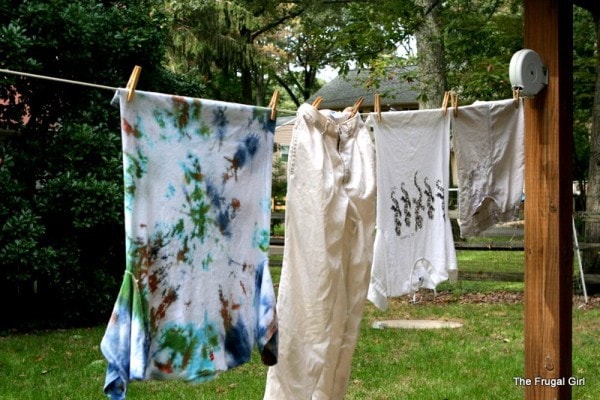 These are my super cheap compost bins. I fill one up, let it sit, and use the second while the other one, well, composts.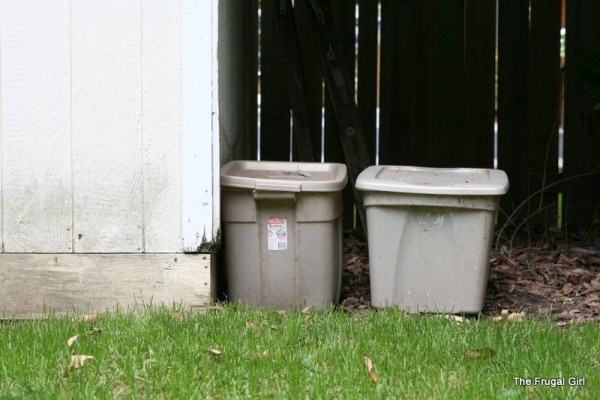 And lastly, here's my children's swingset. Our former neighbors gave it to us when they were upgrading. All we had to buy were the swings themselves.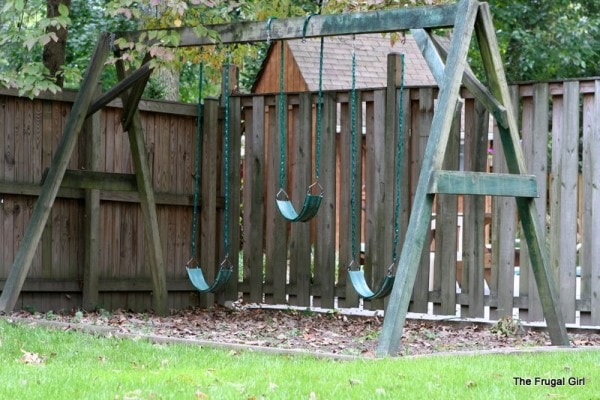 Hope you enjoyed the peek into my yard.