I am not a gardener.
Growing things is just not my passion, and as a result, I'm pretty bad at it.
Because I'm not interested in gardening, I haven't learned a lot about it, and I tend to give up easily.
(Plus: my yard is very shady, and we have a serious vole problem.)
So, I am no great font of gardening tips.
But there are a few plants that have worked well even for a black thumb like me, and I thought it might be helpful to share those with you.
I cannot be the only black-thumbed frugal person out there!
1. Daffodils
Bulbs are pretty easy even for clueless gardeners to grow, and daffodils are basically the easiest of the easiest.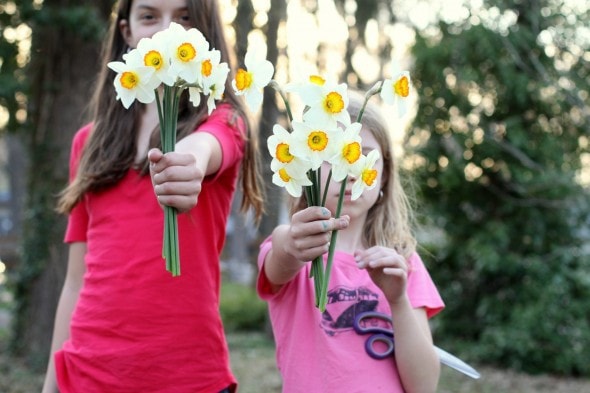 I've had a lot of trouble with things like hyacinths and tulips getting eating from the bottom up, but since voles hate daffodils, I'm good to go.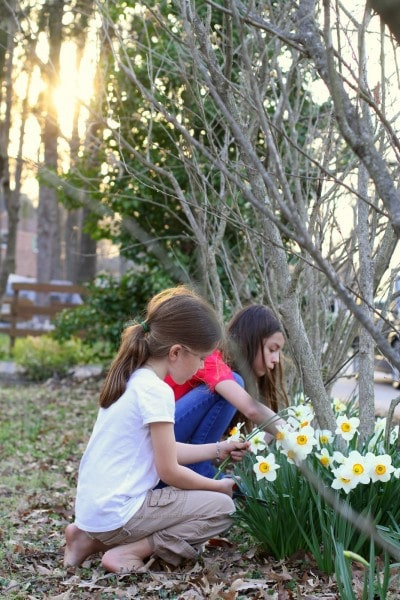 I bought a huge variety pack on Amazon a couple of falls ago, planted them all around my borders, and now I have daffodils that faithfully come up each spring.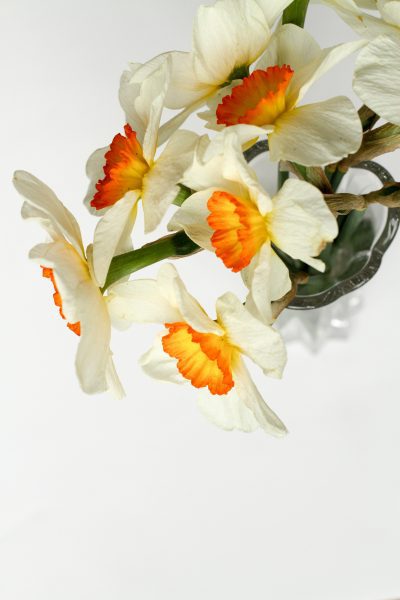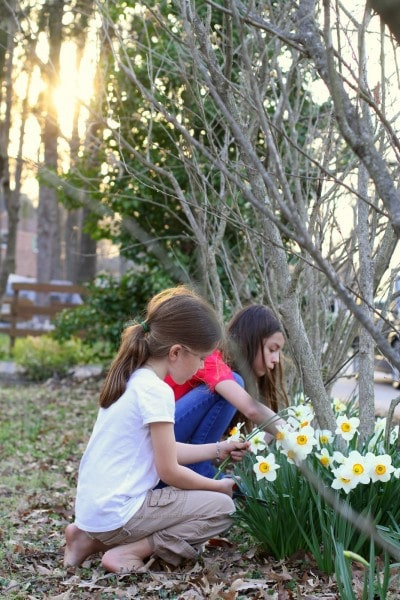 And since I got a variety pack, they bloom at different times, which means I have daffodils for more than just a week.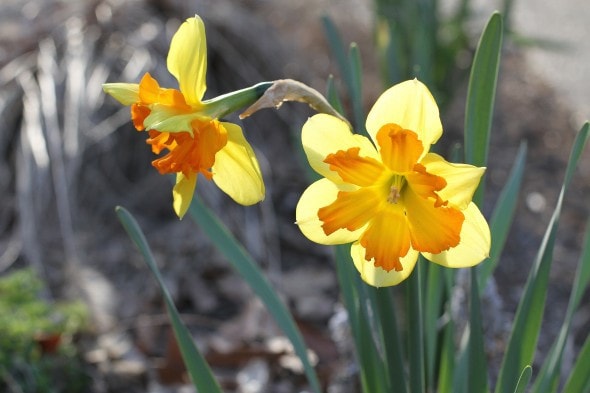 I bought this 60 pack for $13.96 plus shipping.
But Amazon also has a ton of other daffodil mixtures you can choose from.
Like daffodils, these are a bulb, which means once you buy them, they'll keep coming up each year.
I cannot successfully grow regular hyacinth bulbs because the voles gobble them right up. This type has tinier flowers, which is a little sad, but voles will not eat them.
Better to have tiny flowers that last, I say.
The exact pack I bought on Amazon is no longer available, but they have a bunch of different options currently for sale.
(This pack is $19 for 36 bulbs, plus free shipping.)
You know how string beans are really easy to grow?
Well, these aren't edible (as far as I know), but they're super easy to sprout and plant, just like string beans.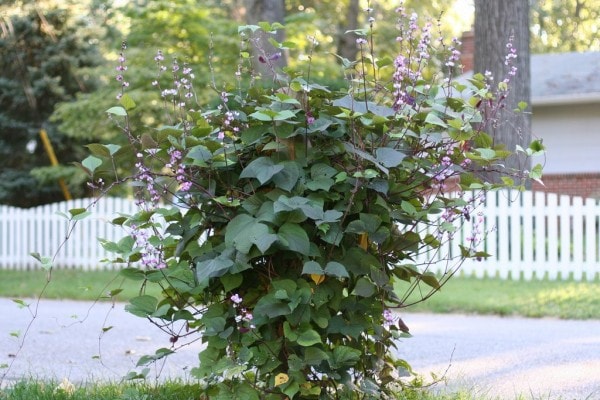 As long as you have a spot with a lot of sun and somewhere for them to climb, you'll be golden.
My yard is mostly shady, but I do have sun in a few key places for this plant.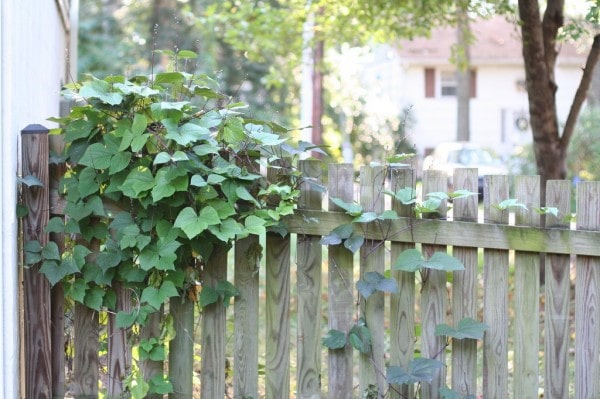 In the fall, you just save the bean pods, and you've got new seeds to plant in the spring. You shouldn't ever need to buy seeds for these again!
If you don't have a friend to give you seeds, you can buy a pack of 100 hyacinth seeds on Amazon for $5.49.
4. Hydrangeas
Because I have a lot of shade, these have been great bushes for me to plant.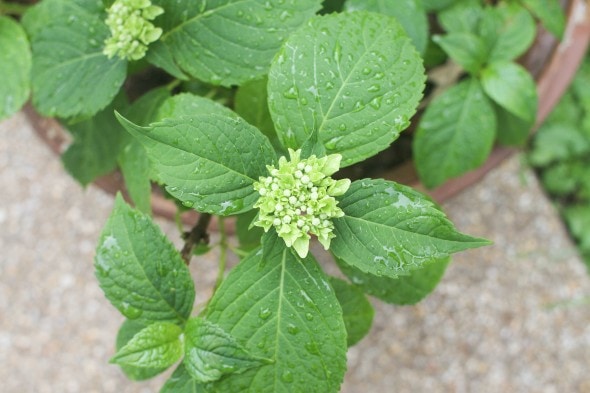 Aldi usually has these in the spring for around $5, so all my hydrangeas are from Aldi. 😉
5. Mint
Mint is basically like a weed, which means you have to work really, really hard to kill it.
(That is my favorite kind of plant.)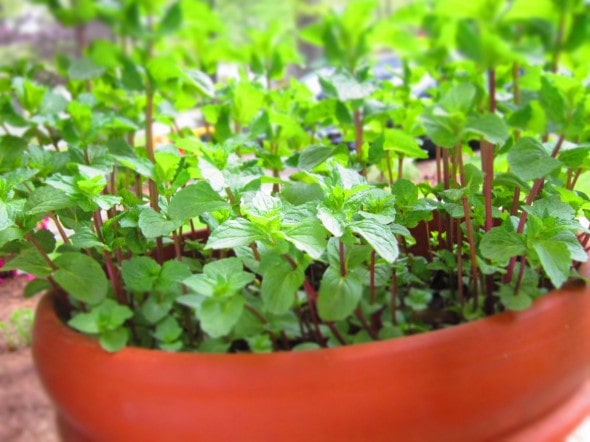 Plus, it self-propagates, and it always comes back in the spring for me, which means it costs basically nothing.
6. Basil
Basil seeds sprout reliably, and as long as you have a small sunny spot, you can successfully grow a basil plant.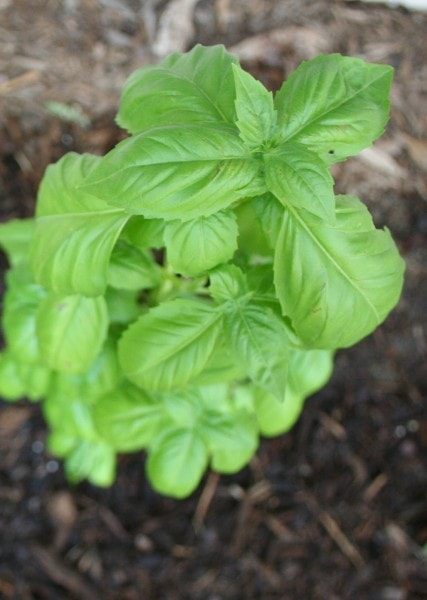 I've had trouble growing things like cilantro, which seems to go to seed in about 5 minutes.
But as long as you keep pinching off the flowers on your basil plant, you should get a nice, full, leafy plant instead of a bunch of seeds.
If you don't want to mess with planting basil seeds, you can always buy a small basil plant from the grocery store and just pot it at home.
7. Marigolds
Marigolds are super hardy and they're very easy to grow from seed.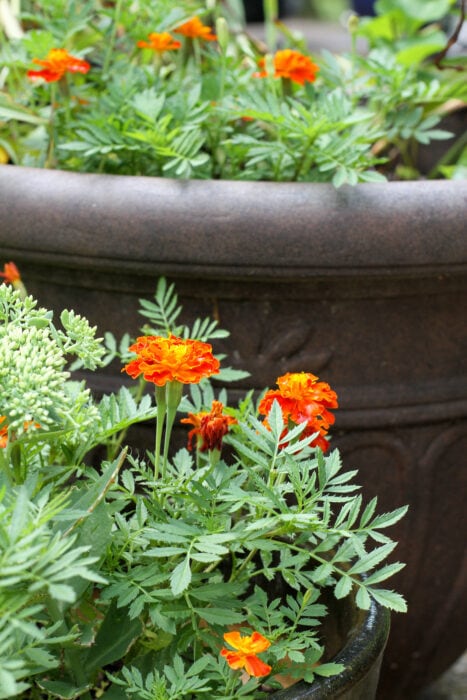 Plus, it's so easy to save the seeds for the next year.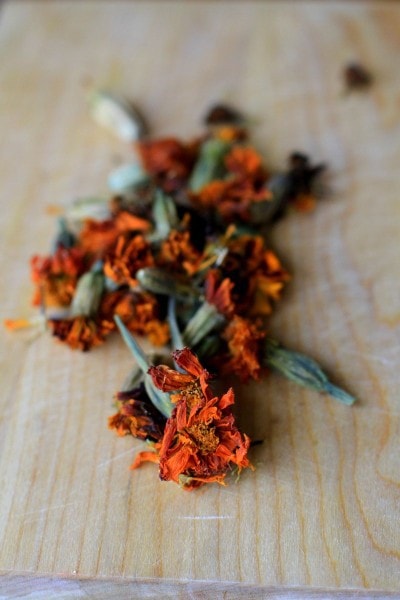 Really, if you just buy a single pack of seeds, you will be set for years to come!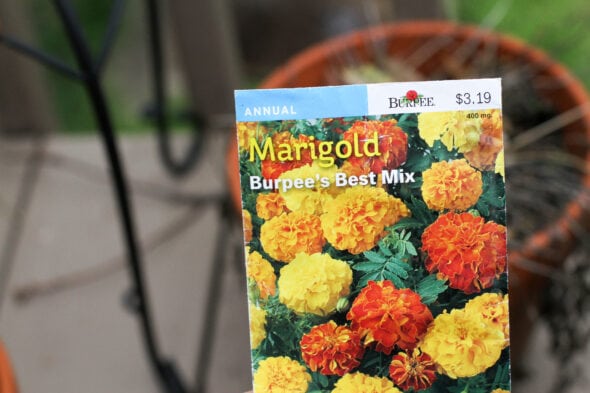 ________________
What else would you add to this list for black thumbs?