Last updated June 2021
I'm not a big gardener, partially because I really hate getting dirt on my fingers, and partially because my parents, who live close by, have an enormous garden which I get to mooch off of each summer.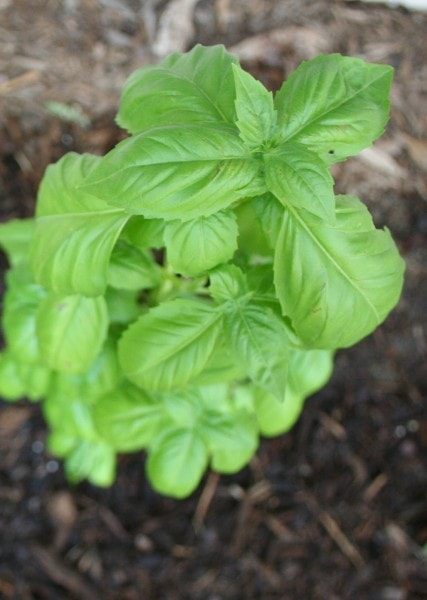 However, I do plant a few things here and there, and I've decided that really frugal gardening requires a lot of patience.
If I had loads of money, I would probably go buy nice bushes and flowers to plant in my yard, and I'd buy vegetable and herb plants.
However, I don't have loads of money, so I have to take the slow route.
For instance, about six weeks ago Aldi had some plants for sale. I bought a hydrangea plant for $2.99, which is a great deal for a bush that will be around for years.
However, for $2.99 all you get is a stick with roots and a little bit of dirt. I planted it in a pot, watered it, and for a long time, all I had was a pot with a stick in it.
Finally, though, there are signs of life!
I don't know how much this plant will grow this year, but at the rate we're going, I think it's going to be a long time before I have an impressive bush. For $2.99, though, I can be patient.
Update! My former stick hydrangea now looks like this: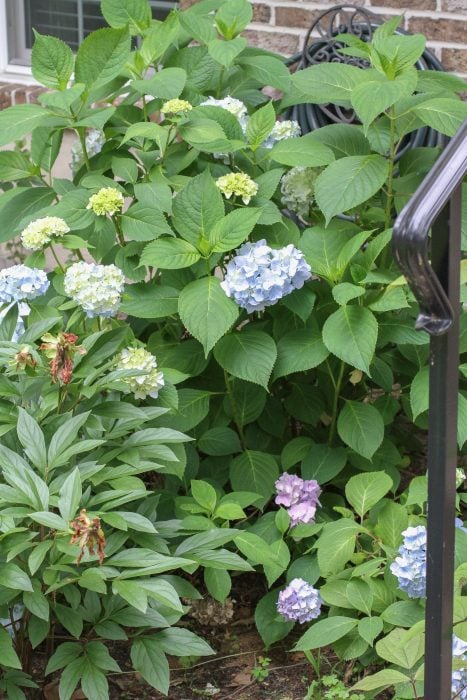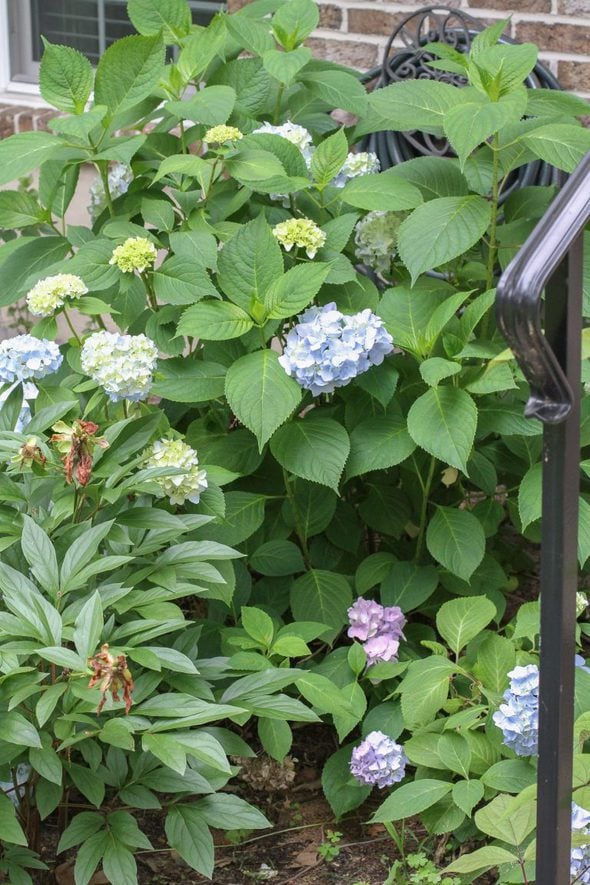 As another example, last year, I bought a $.10 package of basil seeds from Walgreens.
(What's that you say? Real gardeners don't buy their seeds at a drugstore??)
I planted half of them last year and ended up with something like 10 enormous basil plants (I even gave some away on Freecycle!).
I wasn't sure the seeds would still be good this year, but I figured I should at least give them a shot.
So I planted them, watered them, and now, weeks later, I have a little pot of healthy basil seedlings.
While it wouldn't break the bank for me to buy a basil plant each year, by exercising some patience, I get more basil than I can possibly use for $.05.
This kind of reminds me of our backyard.
It would have been far more instantly gratifying to plunk down a thousand dollars for sod.
But by combining seed, water, and some sweat, we have a yard that looks almost as good as sod for a fraction of the price.
Really, when you think about it, a lot of frugal living depends upon your ability to deal with delayed gratification.
People who are patient enough to wait for seeds to sprout will probably also be
patient enough to save up before they buy something
patient enough to wait to buy a new electronics item until the price falls
patient enough to wait for something to go on sale or clearance
patient enough to wait for laundry to dry in the sun
patient enough to wait until they can find a desired item in a thrift store or on Craig's List (or even better, on Freecycle!)
What other frugal living habits depend upon delayed gratification?