On Tuesdays and Thursdays, I post a picture and just a few words.
I've got kind of a black thumb to begin with, and my house is distressingly short of bright, sunny windows in the wintertime (darn trees!).
But these were marked down at Aldi the other week, so I'm gonna give it a shot.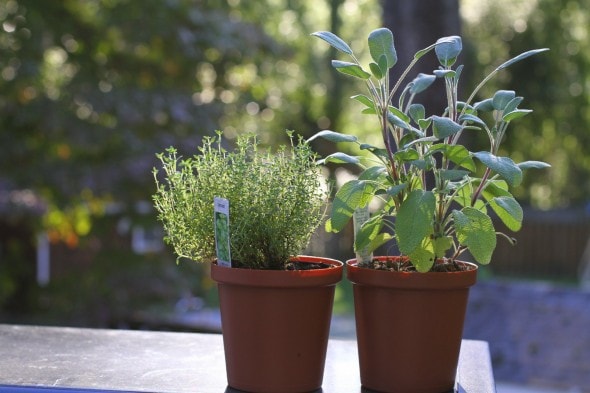 I've used fresh sage before (in the spatchcocked turkey I made for Thanksgiving last year), but I've actually never used fresh thyme. I'm looking forward to giving it a try, though.
Any tips for keeping thyme and sage alive indoors?