I bought this pair of shoes on clearance a few years back for something like $7.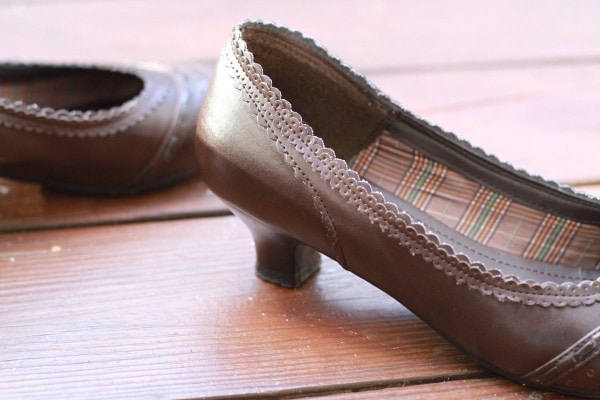 I liked them because they were wide enough for my feet (Woo!), and the heel is low enough to be practical (I don't adore walking in heels, and I'm kind of tall to begin with, so I hate to make myself too much taller.)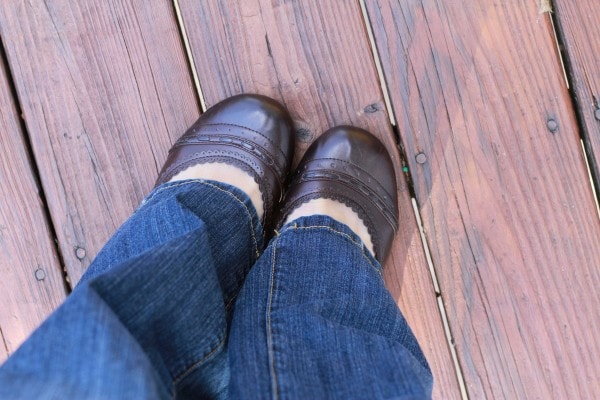 The problem is, one of the heel tips (the rubbery part) came off on my Aldi trip to Chicago. This was most unfortunate timing, given that airline travel seems to require miles of walking (at least at O'Hare!).
After I got home, the shoes sat, unworn, in my closet for a while, and then I remembered that there's a shoe repair place nearby. So, I brought my shoes in, and for $11.50, I got two brand new, real rubber heel tips (the old ones were plastic).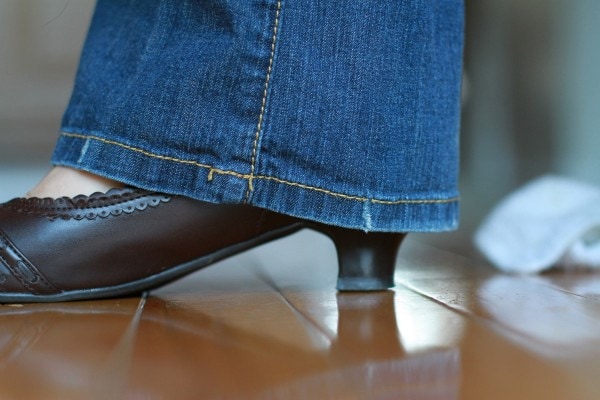 Of course, $11.50 is more than I paid for the shoes in the first place. But, the odds of me finding another pair I liked for $11.50 were slim to none, and plus, this means I can wear these shoes instead of having to throw them away.
Repair definitely seems like the frugal and responsible option.
This past fall seemed to be The One Where All My Dress Shoes Fall Apart because both of my black ballet flats began to lose their soles.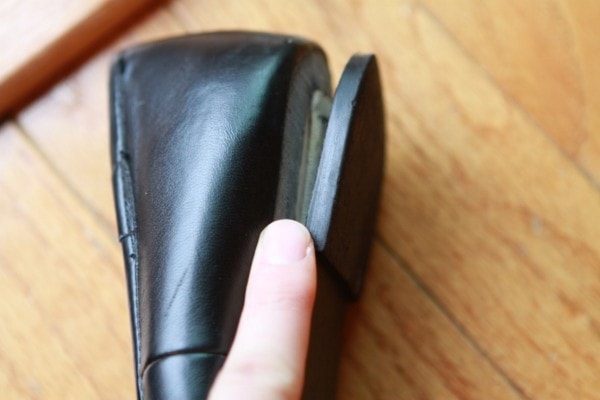 I decided to buy a tube of Shoe Goo
at a local hardware store and see if I could repair them myself. They make a kind specifically for shoes, but I just bought the basic stuff.
I spread the glue in the appropriate areas, stuck bar stool feet inside the shoes to hold them down, and let them dry overnight.
Unfortunately, it seems that I used more glue than was necessary (I should have checked to see if it was seeping out after I put the bar stools in place). And the glue dried off-white, which made the seepage pretty obvious.
So, I colored the dried glue with a black Sharpie, and it's not very noticeable now.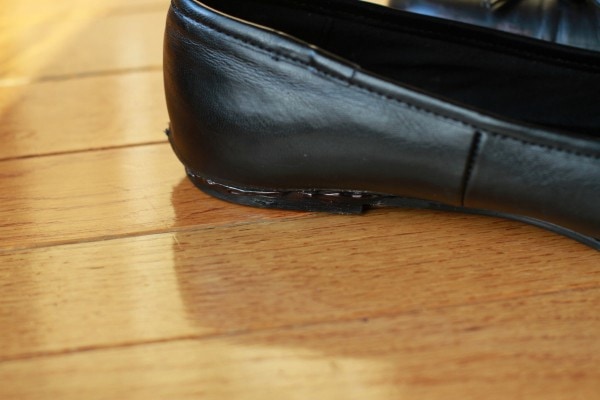 From above, where most people will see my shoes, it's not a problem at all, actually.
And since I wear my jeans fairly long, it's not like anyone really gets a peek at the bottom-most part of my shoes.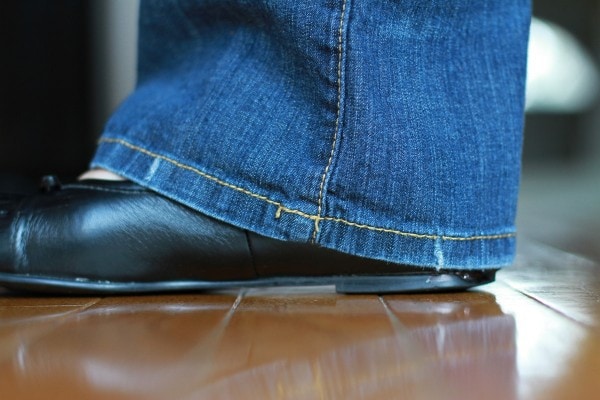 (um, except for when I put my camera on the floor and then post the photo on my blog!)
Shoe Goo isn't very expensive, and a single tube is more than enough to repair multiple pairs of shoes. So, I'd say this repair was a frugal win because a new pair of shoes would cost way more than $3-$5. Even thrift store shoes cost that much, and I'd really rather have my own broken-in pair of shoes than a pair of thrift store shoes anyhow!
Do you ever opt to repair your shoes?