This is what my lap usually looks like on the way to a family gathering.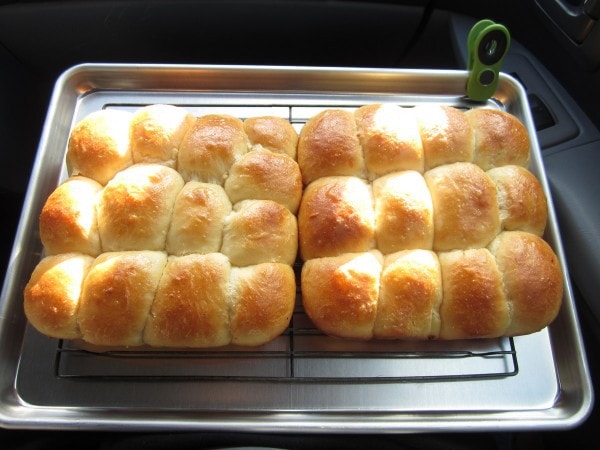 Those are Honey-Glazed Pan Rolls, by the way. That's simply the best yeast roll recipe I have! The only problem is, the glaze gets sticky overnight, so the rolls have to be made the day of. Which means they're usually hot from the oven when we're heading out the door.
Thus, the pan in the lap.
__________________________________
I love the way Zoe lines things up. Pistachio shells, markers, erasers, stuffed animals….anything she owns in multiples ends up in a row at some point.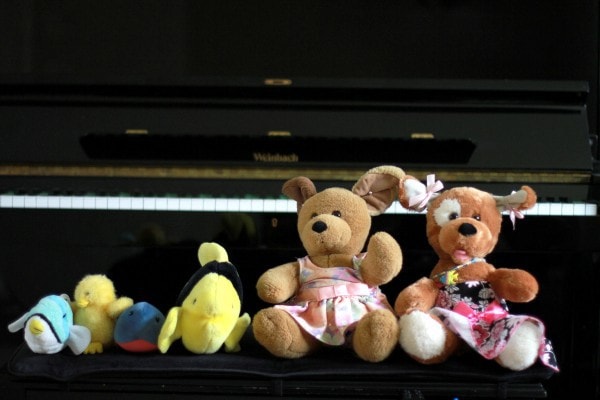 Did you notice her dog Chloe has a friend now? Zoe found the other dog (a genuine Build-A-Bear dog) at Goodwill for $4, dress and ear-bows included. She had some Christmas money, so I let her buy it.
___________________________________
Do you want to clean out your kitchen cabinets with me? I had this on my last goal list, but it seems like a good thing to do in January, not in December.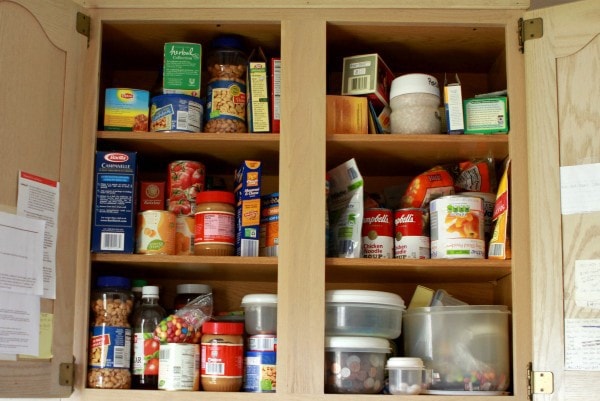 Regular pantry/cabinet cleaning helps prevent food waste because it keeps you in the know about what you've got on hand. So, join me! It'll save you from Things-Falling-Out-Of-Your-Cabinet-Every-Time-You-Open-It syndrome, and it could save you money too.
I'll post my before and afters next Wednesday (that's a week from now!), and I'll put up a linky at the end of my post so you can share if you blog about your cabinet cleaning.
Get busy organizing!
___________________________________
Speaking of organizing, I need to do a thorough fridge clean-up. It got a little out of control in there over the holidays, and I want to get it ship-shape because a cluttered, disorganized fridge is a breeding ground for food waste.
If you resolved to work on your food waste this year, I highly recommend cleaning out your fridge. It's like declaring food waste bankruptcy, and you can have a fresh, clean start.
Also, if you're a food waste newbie, check out my 10 Ways To Stop Wasting Food post. And don't stop at the post…there are some helpful ideas in the comments too.
___________________________________
Today's 365 post:Two-fer
Joshua's 365 post: Hmm. I see Joshua has no post ready to go.