This is Lisey and her cousin. Though there is a 1.5 year age difference between the two of them, they are kindred spirits. During the week my brother and his family were down here, the two girls spent hours together on the beach.
I think they're making meatballs in this picture.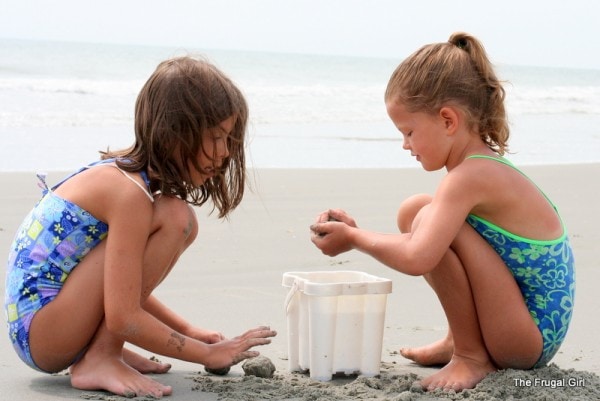 Incidentally, remember the post where I encouraged you to get down to a child's level when you're taking pictures? I got lazy while taking this following shot, and you can see that it's just not as interesting as the one above.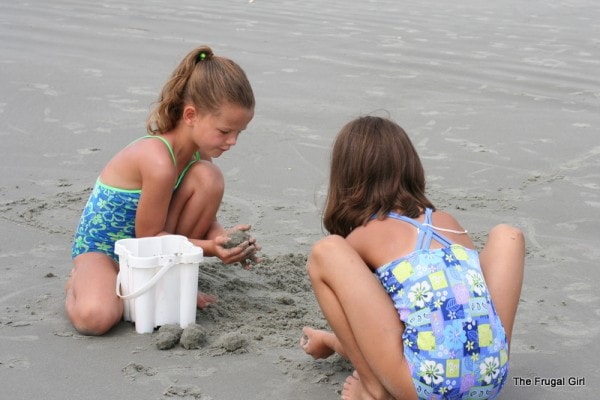 Kneeling down on the beach is a little hard on the ol' knee skin, though. 😉