But a post with just the quote would be boring.
So.
Here are the oranges.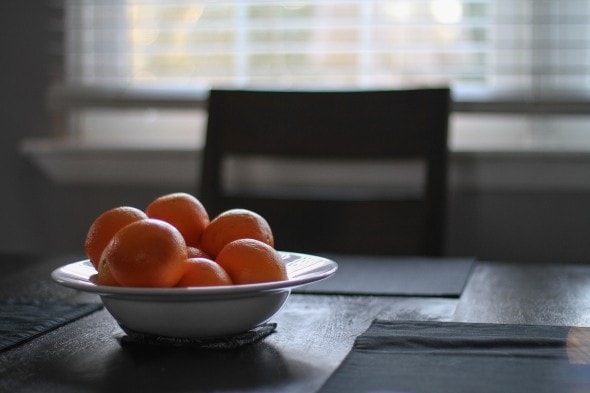 And here is the quote:
"Some people are so poor, all they have is money."
-Patrick Meagher
I love quotes like these because they can apply both to spendthrifts and to frugal people. People who focus on spending money and people who focus on saving money can both make the mistake of becoming so poor that all they have is money.
I could easily become laser-focused on earning money and saving money and DIY-ing everything, but what good is all of that if I end up with a full bank account and an empty relationship account?
I'm not creating a false dichotomy here; I think it's possible to earn money and be frugal and also maintain and invest in relationships (plus, sometimes frugality can foster relationship-building.)
But it's good for me to remember that my bank account balance is not the be-all, end-all of my life, and that no amount of money in the world can possibly make up for a lack of relationships.
P.S. I didn't plan this, but as I typed up this post, I remembered that Sonia's health scare was almost exactly a year ago. And I remembered that one of the most wonderful things about that experience was seeing how wealthy in relationships my family is.