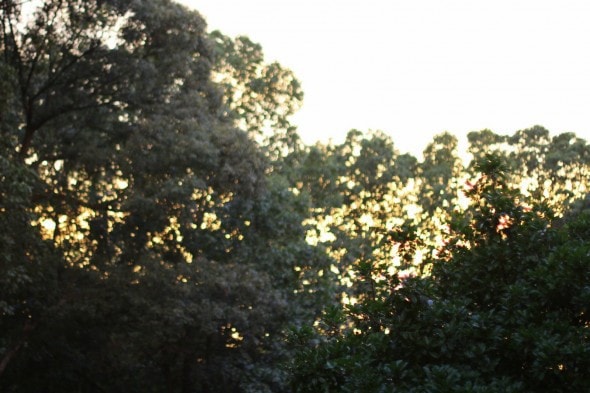 Last Friday, we discovered that Zoe had head lice. I'd never had them before and my kids never had either, so I took her to the doctor to figure out why her head was itching.
She had a pretty mild case (the doctor had to look really hard to find any evidence), so at least we caught it early.
But even a mild case requires laundering of everyone's linens, plenty of cleaning and vacuuming, and worst of all, combing and picking through everyone's hair.
We did treat everyone in the house that same day, as per the pediatrician's directions, and I'm glad we did, because as it turns out, more than one kid had them.
(Mr. FG and I are still all clear.)
The good news is that because everyone got treated right away, no one's case got really out of control.
Everything I read says that no matter what you're treated with, nit-picking is quite essential, so that's what I've been doing.
Every day.
But 3/4 of my kids have very thick hair, which means this process is super time-consuming and difficult.
I've been spending so much time on hair, the rest of my life is falling apart a bit.
(To wit: The other day I realized I had 88 library books overdue. I'd barely looked at my email, so I missed the due date reminder.)
I might have sat on my bedroom floor and cried for a while yesterday
(Not specifically because of the library books, mind you. It's just that the cumulative effect of the whole lice thing pushed me over the edge.)
Which I realize is a little bit pathetic because it's not like this is life-threatening. But still. It does wear on you after a while.
The last couple of nights, I dreamt about nit-picking, actually. Oy.
I know, though, that what would make this far, far worse is to not actually get rid of them the first go-round. So I am trying my darndest to take this seriously and to follow the lice-killing protocol so that we can get them out of our house completely.
Anyway.
Things might be sporadic here on the blog while we get through this slightly challenging time and I just wanted to let you know why.
_______________________________
P.S. I did clean out my fridge, so tomorrow I'll be back with a Food Waste Friday post (it's not gonna be pretty, believe me!)
P.P.S. It has occurred to me that with some time behind us, the fact that we discovered a lice infestation on our anniversary will be funny. But that time is probably a little way into the future. 😉
P.P.P.S. I considered not blogging about this, because I know lice have kind of a bad stigma attached to them. But the stigma will only continue if we refuse to talk about it. A lice infestation is pretty awful, but it doesn't mean your kids are dirty or that you're a bad parent (in fact, lice prefer really clean heads.)