A reader sent this to me the other day (Thanks, Emily!), and I love it passionately. So, of course I wanted to share it with you. Isn't it so perfect??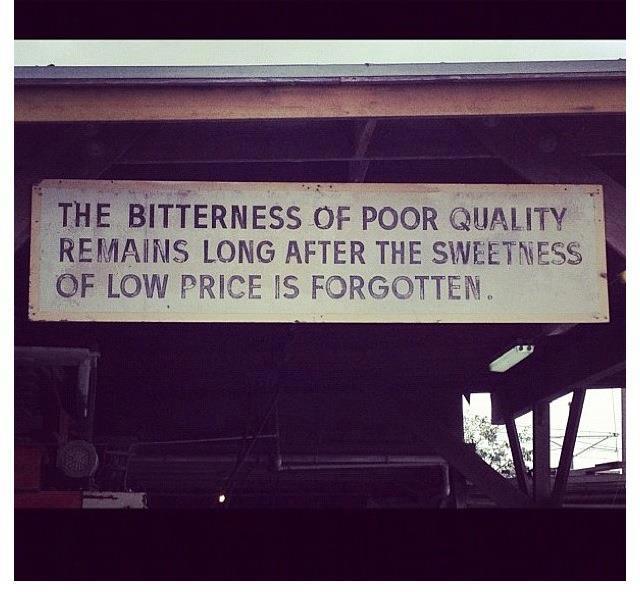 That's exactly why when I buy something, I try to ask myself, "Will this be useful and treasured for years to come?"
Shopping that way is better for the environment, better for the people producing the goods, better for my wallet (in the long run) and truly, better for my quality of life. Life with well-made, non-disposable items is just more lovely.
________________________________
The Ultimate Homemaking eBook collection is still available, now through May 4th. You can get 97 ebooks for $29.97…more details are right here.
Joshua's 365 post: Silhouette