First, a note about the Vitamix giveaway!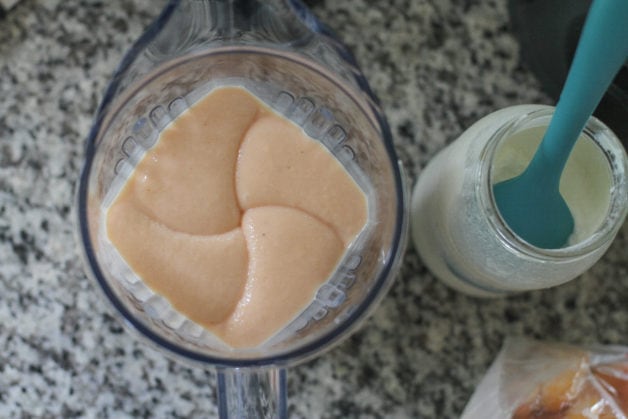 When I said, "One comment per household", I was thinking of instances where people go to the work of leaving different comments with different names and email addresses. In such cases, I can tell that they are actually from the same person because the IP addresses are the same.
I know that sometimes people accidentally leave duplicate comments and I also know that some of you are experiencing a glitch where your comment initially appears multiple times. That is completely fine; I can see the difference on my end!
Basically, if you are not nefariously trying to game the system, you're good. 🙂
_____________________
This week, I am thankful:
that Mr. FG was able to join me for a cat shift last night
His evening plans got cancelled so he was able to lend a hand, which is helpful when we have a lot of kittens.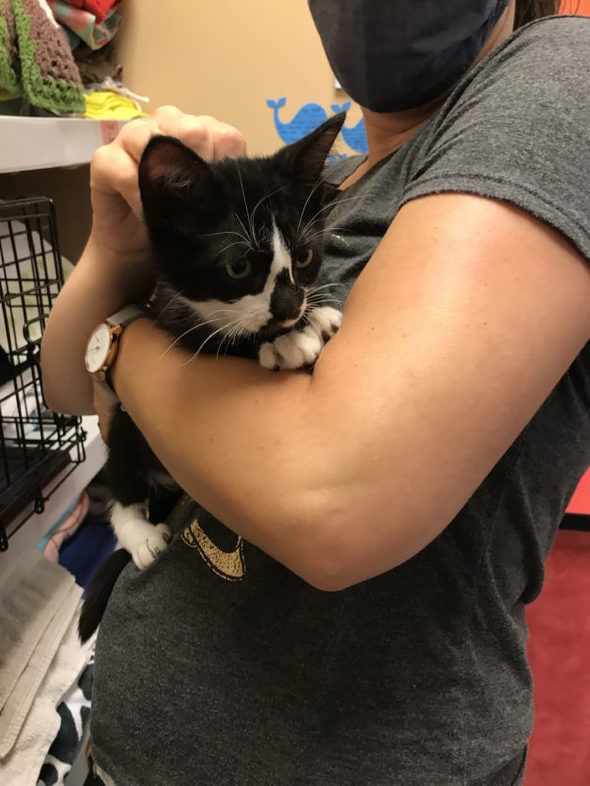 There's a reason there's a saying, "It's like herding cats." Ha.
for Facetime calls from Lisey
Texting is good too, of course, but I feel like I get a good catch-up on what's happening in her life when I get to Facetime with her.
And it makes me happy that she wants to call me.
that there are several girls in Lisey's class
She had aviation school orientation this last week, and in a class of 30, there are several other girls besides her.
Obviously, the class is still skewed heavily towards the male end of things, but it's not as skewed as she expected.
It's more of a 70/30 split than a 95/5 split.
for all the rain we've gotten this past week
It has been super dry here for the last month or so (as in, even the weeds were dying), but we've had multiple rainstorms in the last week.
for interesting books to read
I cannot imagine a life without books.
Their ability to expand my view into the world is really phenomenal; through books, I can meet more people and learn about more things than I'd ever be able to without the written word.
that I grew up in a book-rich home
I just now saw this article on my homepage, all about the benefits of growing up surrounded by books.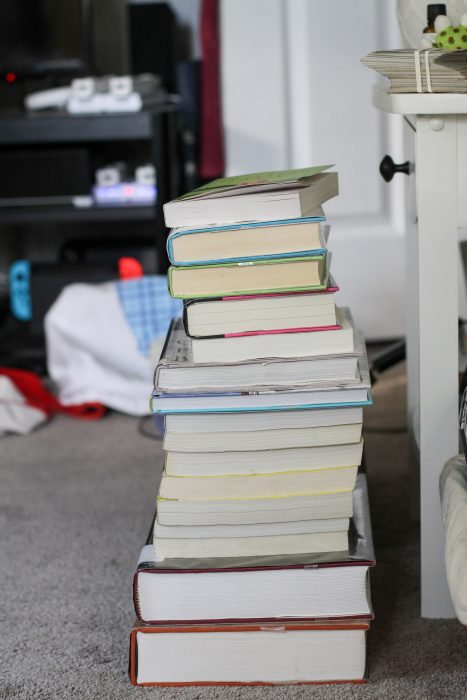 When I was a kid, my mom took us to the library almost every single week, and each time, we lugged out a crate or two full of books.
This seemed very normal to me, but looking back, I remember visitors to our house expressing surprise at the bins of books in our living room!
I was a voracious reader as a kid, so I am thankful that I had all this access to books.
that summer humidity does not last forever here
The description for each and every day in my forecast includes "humid" or, "uncomfortably humid" until the absolute end of August.
However, I know that we are getting toward the end of the super humid season here and that knowledge is buoying my spirits.
This is why I think I should never live somewhere like South Florida; without a not-so-humid time of year to look forward to, I might become rather deflated.
that we do not have to switch health insurance
There was some concern that Mr. FG would have to switch employers mid-year, but it looks like the switch-up will not happen until the end of the year.
I am very happy about this because we met our health insurance deductible for the year, and I'd like to ride that train until December 31!
for people who offer parenting encouragement
Those of you who are parents know full-well how discouraging parenting can be; there are so many hard decisions to make, big and small, day-in and day-out, and it can be very easy to feel like you are failing.
So, I'm really thankful for a couple of people who know me in real life and who have offered encouragement to me recently.
for the way that our extended family members show love to our kids
I'm thankful for the way their grandparents, aunts, uncles, and great-aunts, and great-uncles care for them, by helping them, talking to them, praying for them, and inviting them into their homes.
Isn't it so true that one of the best ways to love a parent is to show love to that parent's children?
What are you thankful for this week?