This week, I am thankful:
that my Propane Taxi credits are not lost forever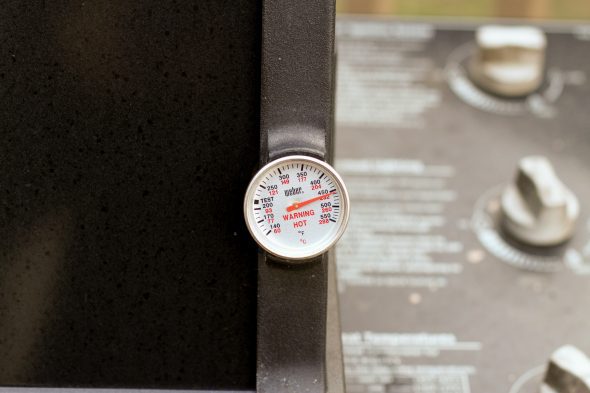 Propane Taxi rebranded to Cynch, and in the process of changing websites, all of my credits disappeared.
(I think I tweeted or blogged my referral link a while back, because I keep getting random credit notifications, which means people must be finding my link by googling!)
I contacted them, and they are now working on moving my credits on over. Whew. I didn't want to lose my free propane tank refills!
for lots of reading time
Zoe started a summer hip-hop dance class, plus she's got PT appointments twice a week for a back issue.
(that issue preceded hip-hop; it wasn't caused by hip-hop!)
These appointments/classes equal a lot of waiting time for me, which is actually very nice. Since I'm not at home, there's no work to do, and that means I can just sit and read, and that's allowing me to continue on my medical memoir bender.
There are worse fates for sure.
that most of our chicks hatched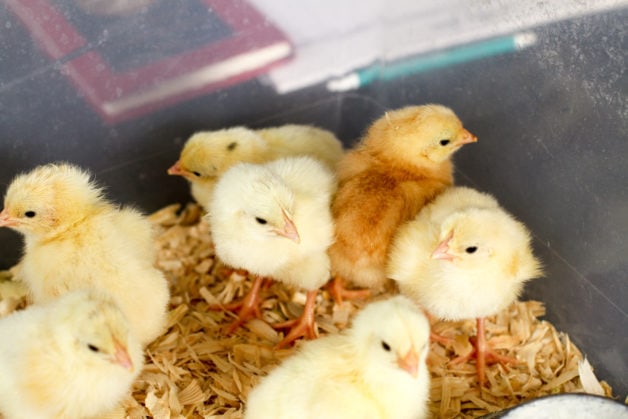 We did a hatching rental project from a farm; you pick up the eggs and supplies, incubate them at home, watch them hatch, enjoy them for a few days, and return them to the farm.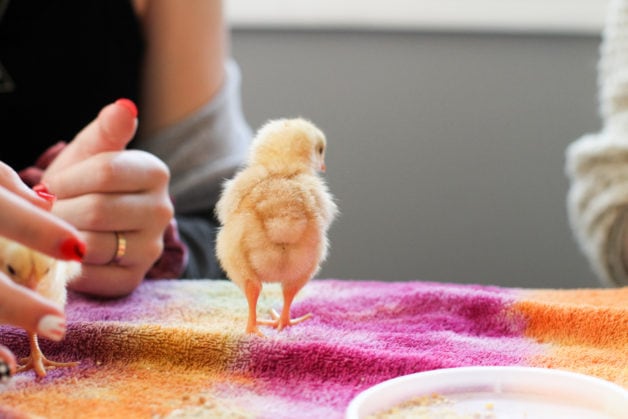 I'm not interested in owning chickens, so this was a perfect way for the girls to get some joy out of baby chicks, without the commitment of owning chickens!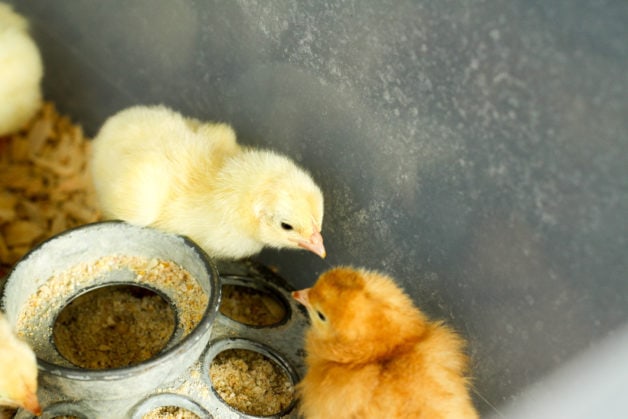 Anyway, 10/12 of them hatched, so we were pretty pleased with that.
that the cat has not been a problem with the chicks
We've not been leaving her unattended around the chicks, of course. (!) But she just has not shown much interest in them; she's not sitting around just waiting for an opportune moment to pounce.
that I had some time this week to declutter
You all know I like to go through my house top to bottom each summer, but I'd been struggling to find some time to do it this year.
But in the last week, I did my linen closet, coat closet, kitchen, living room, and entryway.
So, that's a good start!
that you all are fun to discuss things with
Sometimes, blogging here feels like having a book club; I get to show up with some ideas and thoughts, and then we all get to discuss in the comments.
I love reading what you all have to say, and I regularly feel thankful I have readers who actually do leave comments (a rarity on blogs these days).
for a cooler day
When I woke up this morning, the heat index was 68. Woohoo!
I much prefer this over days when I'm greeted by a 94 degree heat index.
that our in-network deductible is met
I always like this time of year, when every in-network medical bill is exactly $0 for us.
for the luxury of summer peaches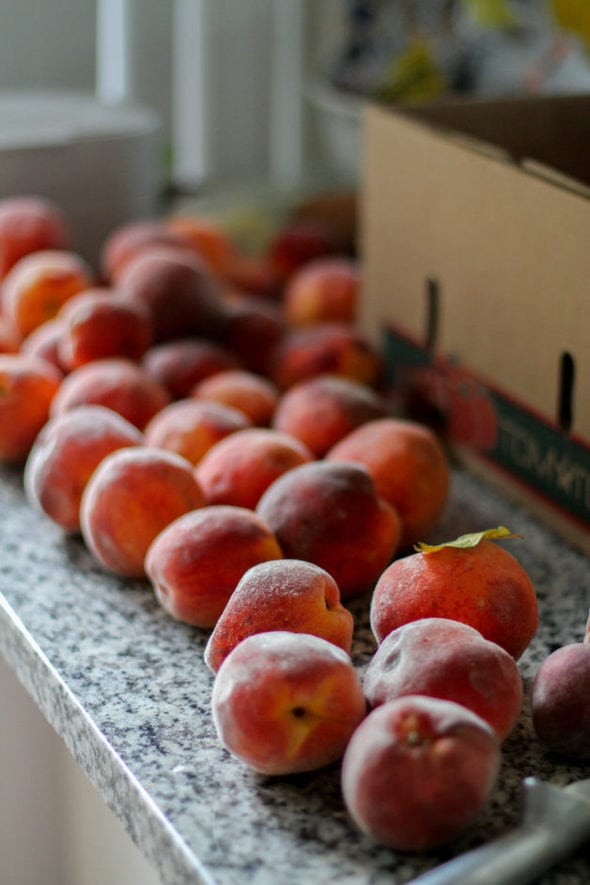 My $8 half-bushel of peaches is bringing me a whole lotta happiness.
Delicious and cheap is my favorite combo.
What are you thankful for this week?
P.S. I will add some chick pics to this post later this morning; I have to run out to an appointment right now, though!