This week, I am thankful:
that I'm left-handed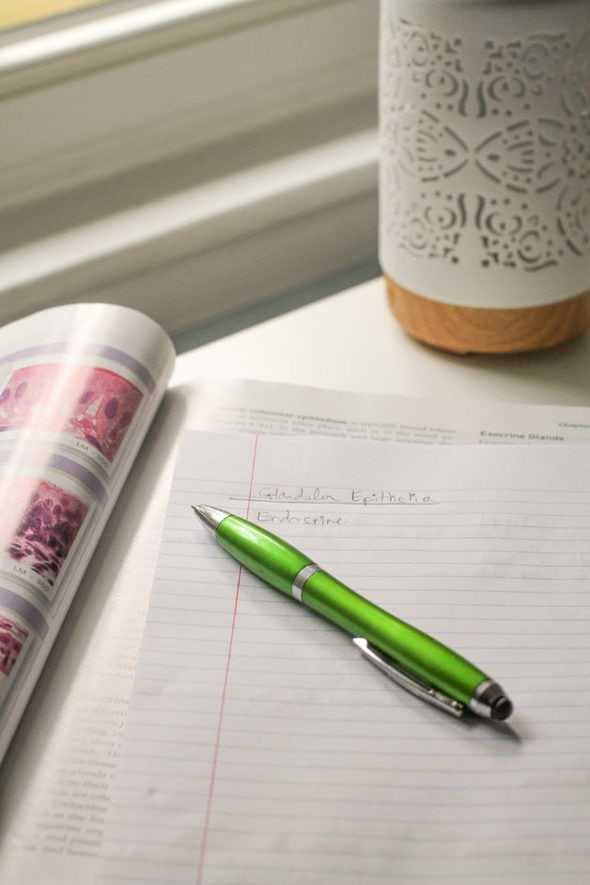 As I was taking notes on my anatomy and physiology chapter this week, I was thinking how nice it is that I write with my left hand.
I do so much mousing with my right hand, it's nice to give that hand a break and use the other one instead!
for my physical textbook
I am feeling 100% happy with my decision to buy a paper textbook.
So much of college is online these days: assessments, videos, quizzes, and more. So, I really appreciate having some part that doesn't need to happen on a screen.
Also, a physical book is so much easier to flip through when I want to look back at something.
Totally worth the $36 I spent on eBay!
(Judging from the stickers on the front of my book, this used to be an Amazon book. But I really did buy it on eBay.)
that my first exam went well
It wasn't as in-depth as I'd expected, so I sailed on through. Yay!
I always feel a little nervous before the first exam with a new professor because I do not know what to expect. So, from here on out I will have a better idea of what's coming my way.
that I made a friend in my class
She has two cats, so we bonded over our common love of cats.
that cool mornings are a thing
After a brief foray into lovely fall weather, this week we have had a string of days that have reached 90 degrees.
I am not delighted about this (!), but I am thankful that September mornings and evenings are at least cooler than their July versions.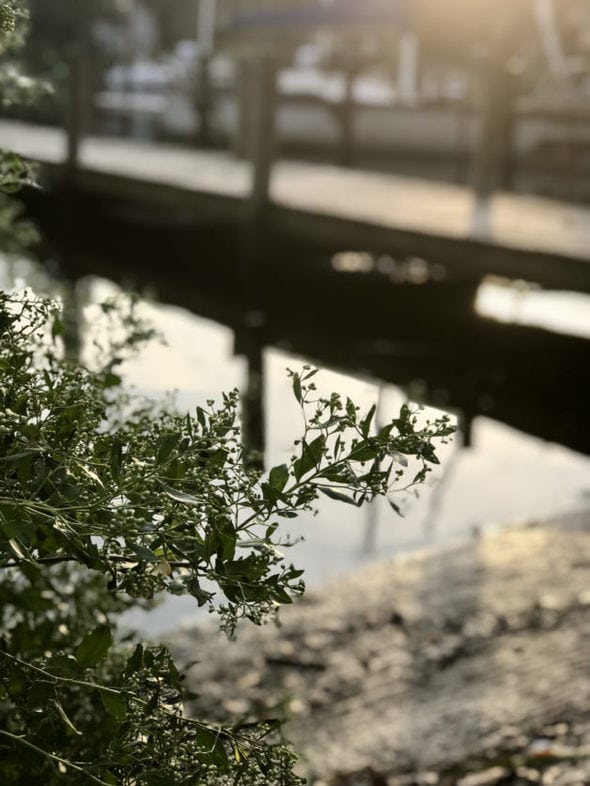 for all the summer peaches I've been eating
I know peach season is winding down soon, which makes me extra appreciative of the peaches I'm eating now.
that fresh produce is so available and affordable
Sometimes when I read books like Laura Ingalls Wilder's Little House books, I think about just how limited their fresh produce access was, particularly in the winter.
And that makes me realize how blessed we are to have not just basic fresh produce, but really interesting produce (like starfruits) available to us all year.
(Related: it seems rather impressive that the human race even survived all of those produce-lite years! Human bodies are rather resilient.)
for knowledge at my fingertips via the internet
Zoe and I saw an ambulance and fire truck go by as we were driving to an appointment this week, and we both were like, "Why does a fire truck always come along with an ambulance? It seems unnecessary for lots of 911 calls."
I said, "I should google that!" (I have since!), and I was reminded again how easy it is to get information now that we have the internet.
If I'd wondered something like this when I was a kid, it would have been so much more difficult to get an answer. And remembering that makes me really thankful for the ease of googling things now.
What are you thankful for this week?