This week, I'm thankful:
that Lisey's friend gave her a fridge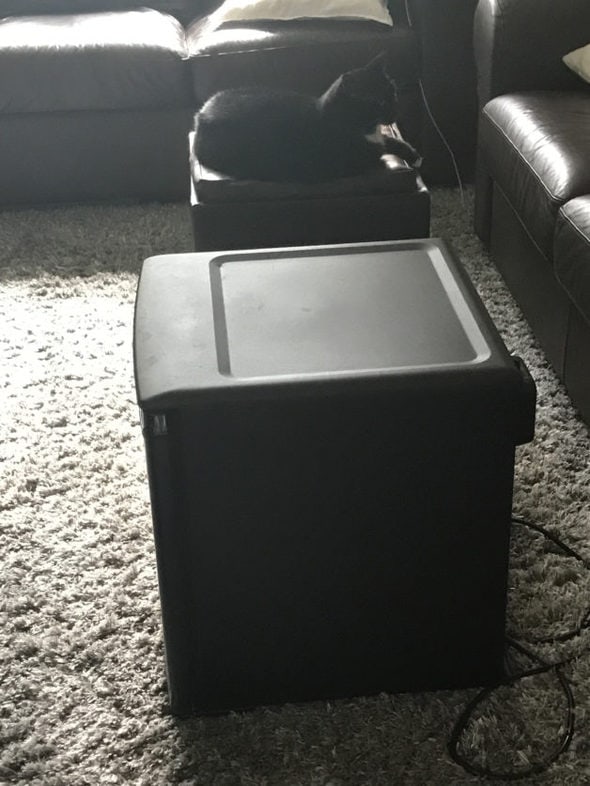 not a permanent part of our living room decor
One of her friends just graduated from college, and she gave her dorm fridge to Lisey. This will be lovely to bring with her to the room she's renting.
You know, for those late-night times you want a cold drink or some berries.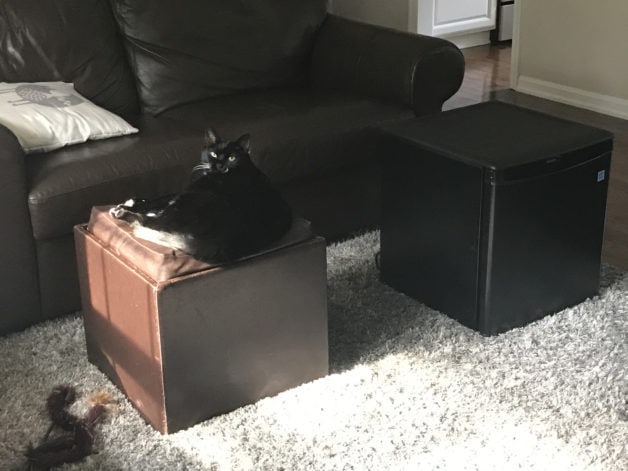 (Lisey loves fruit, and I am probably going to have to adjust my fruit-buying habits when she moves out!)
that some cooler weather is on the way
I see some days in the low 80s coming up soon.
that I was able to get rid of some more clutter
Zoe's biology books from last year sold (eBay again), plus I gave away a table and some laminated school review sheets.
for air-conditioning
Hi. Still thankful for A/C.
I will never not be thankful for it.
for the shady parking spot at an appointment
It is way more pleasant to get into a car that's been in the shade rather than the sun for the past hour.
for all the book recommendations from readers
Whenever I do a social media post about one of my medical memoirs, you all come through with a whole slew of other recommendations for me.
So, I am very rich in interesting medical memoirs right now, mostly from the library.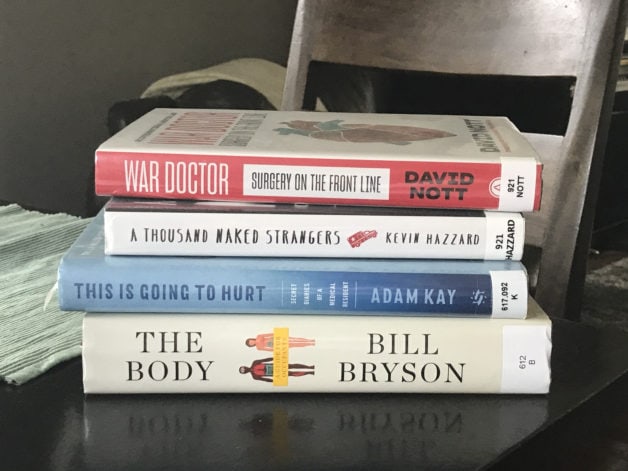 Speaking of which, I'm thankful….
for the library
Free entertainment (and education) for the win!
I feel so wealthy when I have a stack of great books to read.
for interlibrary loans
A book Zoe wanted was unavailable at our library.
But I was able to get it for her by going through the library's process that allows you to borrow books from other library systems.
that Zoe found a dance class that's a good fit
It's a little nerve-wracking to join a new dance school after several years away from dance, but the class/teacher she tried this week felt good for her. Yay!
Zoe is really good at dancing, and I am thrilled she has a place to do that again.
that Zoe and Sonia get to go to my uncle's cabin
They're heading out tomorrow to spend a week at my uncle's cabin with some of their cousins. I'm so happy that they get to go!
that Mr. FG got up out of bed last night to take the trash cans around
We'd gotten settled into bed and then Mr. FG remembered the trash cans needed to go by the street for pickup.
And I felt grateful that he took care of it while I stayed in bed. Heh.
for oat milk
When I first started experimenting with dairy and nut-free milks for Sonia, I mostly used coconut milk.
While this works fine in some applications, Sonia hated it on cereal, and it also gave a weird texture to some breakfast foods (like pancakes or crepes).
But I am happy to say that overall, oat milk has been a huge improvement!
She can happily eat cereal again, and I can make Swedish pancakes that are very much like the kind with milk.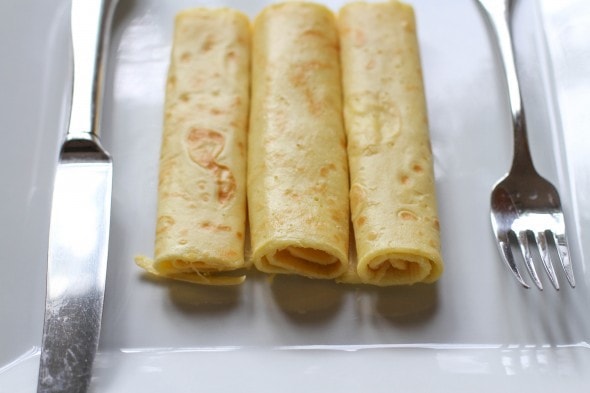 What are you thankful for this week?
P.S. The gardening bundle that includes the Orta seed starter pot is currently live for today and tomorrow only, so go snag yours if you wanted one.