This spring, I got a little seed starter pot as freebie from that gardening bundle I participated in.
(I just had to pay for shipping, which for me was $10, coming to the east coast from California.)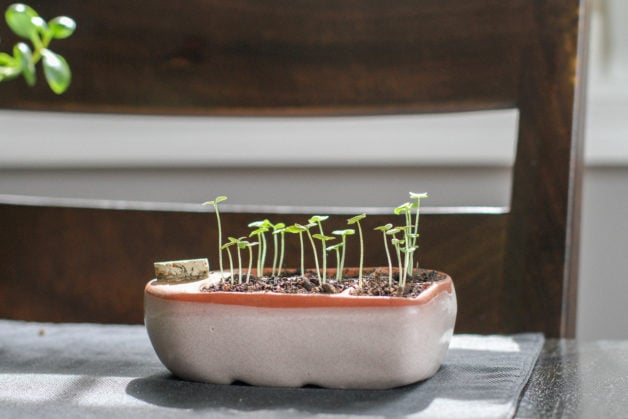 The free one is a factory-second, and that appeals to my waste-avoiding heart; I'm delighted to give a home to a less-than-perfect item at a discount.
I've posted photos of my little pot on social media and I keep getting questions about it, so I figured a little review post would be helpful.
What's a self-watering pot?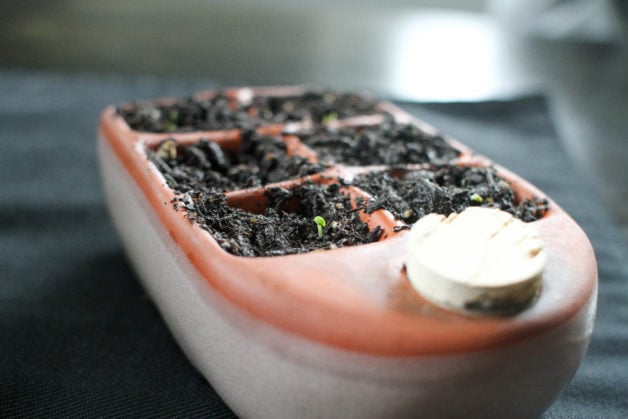 This little pot is made of terracotta and there's a reservoir underneath the plants. The terracotta absorbs the water from the reservoir and keeps the dirt around the seedlings consistently moist, but not too wet.
Does it work?
Most definitely! I've been very impressed with how evenly wet the dirt has stayed. As soon as the water is gone, the dirt dries up.
But as long as the reservoir has water, all is well.
If you've had trouble getting seeds to germinate, I think this pot would probably solve your problem.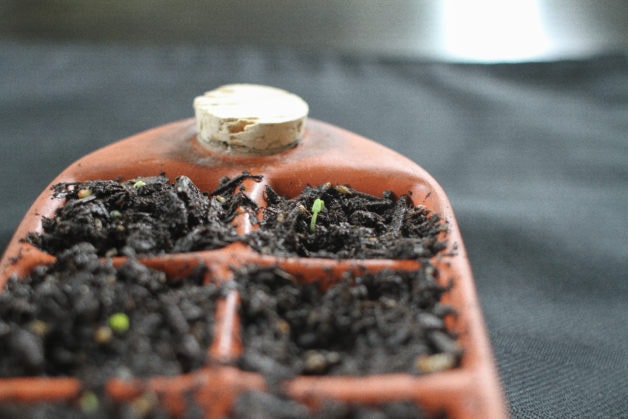 What are the pros of the Orta seed starter pot?
It's plastic-free (it even ships with plastic-free packaging)
It's made by a small company
It looks more beautiful than typical plastic seed-starter pots (I'm happy to have it on my dining room table!)
You don't have to regularly water your seedlings
It's durable and can be used over and over
What are the cons?
I really can only think of one which is: the price.
A no-flaws version of what I have costs $43! That's a whole lot more expensive than pretty much every other seed starting option out there.
And while this is plastic free, it's not like plastic pots are not the only seed-starting option; you can use peat pots, which are compostable, or you could even start your seeds in egg cartons, which can also just decompose into the soil.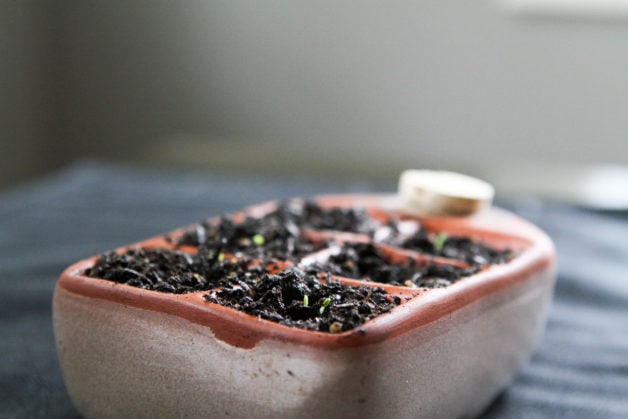 Who should buy one of these?
Well.
I obviously do not think this is a good fit for experienced, super-frugal gardeners.
But if you are a person who will not start seedlings unless it's super-duper easy to do, then this might be worth it.
I'm pretty certain that the little basil seedlings I've started will produce well over $43 of basil this summer.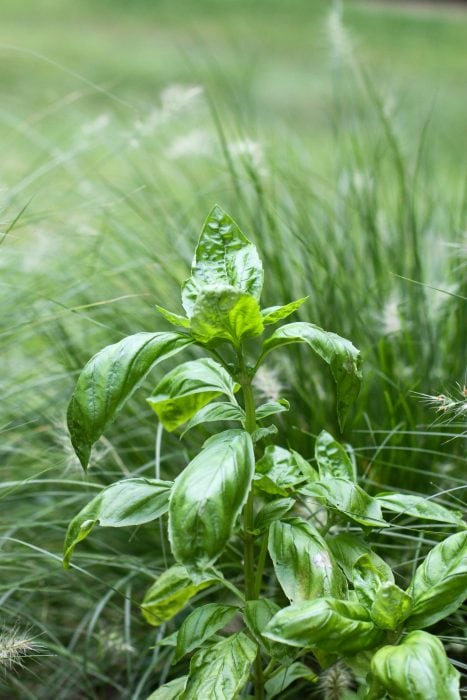 So, if this little starter gets you over the hump of putting some seeds into the dirt, I'd say go for it.
I also think that the seed starter pot could make a fun gift for a new-ish gardener.
I know that when I buy gifts, I often am much more willing to spend above the bare minimum; I wouldn't give egg carton seed starters as a gift, but I would definitely give this to the right person.
And if you are very interested in supporting a small, eco-friendly business, then I could see why you might want to buy an Orta pot.
A side-note about pricing
This probably could be a whole post in and of itself, but I find it interesting that everyone in my house (including me) was like, "Whoa! $43 for a seed pot is so much!"
But how many times over have we spent $43 on consumable things such as coffee or takeout or movie tickets, and thought almost nothing of it?
This is really not very logical; a reusable plant pot, which can produce plants, which can produce food for months is somehow too expensive at $43, but takeout or a streaming service is not too expensive at $43?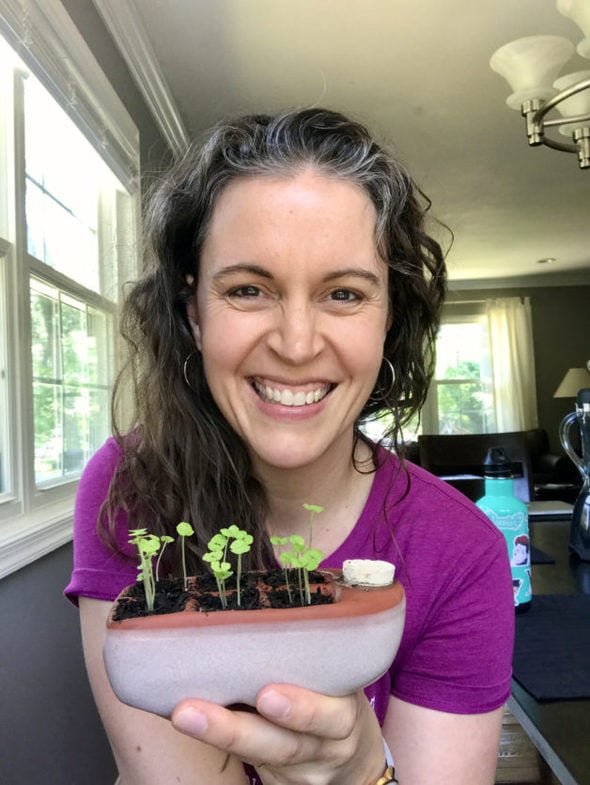 Anyway!
I personally will probably not get another Orta pot for my own use.
But I will definitely consider giving one as a gift in the future. And I would feel no judgement toward someone who wanted to buy one of these for themselves.
A flash sale starts tomorrow
(well, tonight at midnight is more accurate)
The gardening bundle, which is where I got my seed starter for free, is available through Friday at midnight.
So, if you'd like to get:
the Orta seed pot (just pay shipping)
24 other courses/ebooks
several other bonus offers
for a total of $24.97, click here to get your bundle.
Is $24.97 a good price?
Well, my food waste course regularly sells for $49.00, and if you implement the things I teach, you could save about $1800/year.
So, for that alone, the bundle is worth the price.
And if you'd like the seed pot, either for yourself or for a gift (Christmas will come sooner than you think!), that really makes the bundle worth it.
I'm curious; what do you use to start seeds?