Having enough food has never been something I've needed to worry about. As a kid, I'm not sure it ever even really occurred to me, and even in our leanest adult years, Mr. FG and I have always had enough to eat.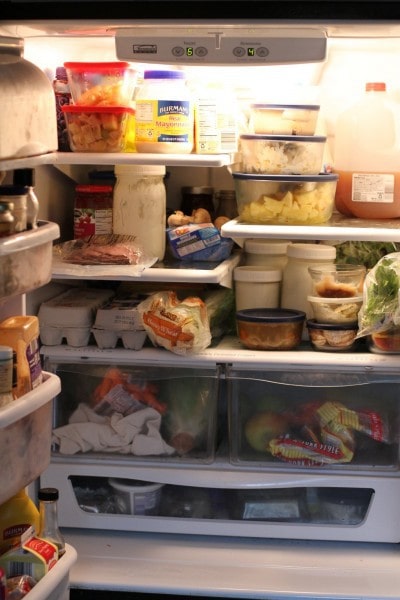 It might not have been 5-star restaurant food (and we certainly have had stages in our life where we almost NEVER could afford to eat out), but we've never gone hungry, and by extension, neither have our kids.
This is a place of pretty great privilege…to have transportation to a clean, affordable, nearby grocery store and to have the time and skills necessary to prepare meals from cheap staples.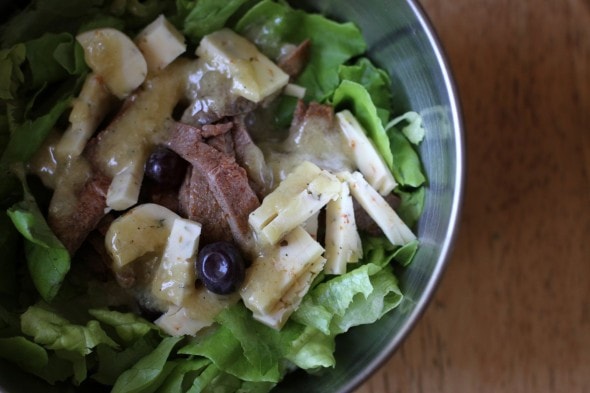 I don't think this is necessarily bad for my kids (Who wants their kids to be without privileges?), but what's important, I think, is for them (and us adults too!) to be able to SEE the privileges we have for what they are.
Usually, seeing people with fewer privileges opens our eyes a bit.
This is especially the case when we see individuals rather than an amorphous group of hungry people. When we hear people's stories and look into their eyes, most of us will indeed be moved with compassion.
For instance, when Lisey was about 7 or 8 years old, her children's news magazine had a story about a family in Haiti who had so little to eat, they resorted to making dirt cookies. She brought the magazine to me and said, "Mommy, if I ever went to visit those people, I would want to bring my bank and give them some money."
(Since we loved her compassionate response but couldn't personally bring her bank to Haiti, we helped her donate to an organization that brings livestock, seeds, and training to impoverished people in Haiti.)
Hunger Here at Home
When I watched this SheKnows video about hunger in America, I felt those same stirrings of compassion that Lisey experienced.
Hungry families aren't just a statistic…they are real families, with stories that made me cry, and they live in neighborhoods all around us.
Though we (and I include my own family here!) tend to think mostly of hungry people who live in far-away countries, the sad truth is that 1 in 5 American kids come from homes that don't have food security.
How do we make our kids aware?
The people over at SheKnows had a great a idea: give kids a poverty-level budget and have them go try to buy healthy groceries to last for a week. Check it out:
Seeing the small amount of food that can be purchased with $36.50 is a great object lesson for kids, who so frequently learn by seeing.
(In a similar vein, Katy from The Non Consumer Advocate gives herself a challenge each year to live on a food stamp budget for a month in order to better understand what it's like.)
I think it's also helpful for kids to know people who work to relieve hunger. We have a family friend who helps to feed hungry people in Nashville, and as we pray for him and give to his ministry, this helps to keep hunger on our children's radar.
And, of course, I think there's value in faithfully talking to our kids about food and pointing out what an enormous blessing it is to have so much food available to us. I know sometimes it seems like kids aren't really listening, but they do absorb a generous portion of what we say.
Room for Growth
Though we've made efforts to help our kids be aware of the hunger that's around the globe, we could definitely do a better job of helping them (and ourselves!) see that child hunger exists on a more local level too.
Project Sunlight, a movement that works to build a world where everyone lives well (and sustainably) has some great suggestions about how to get involved in fighting hunger here at home.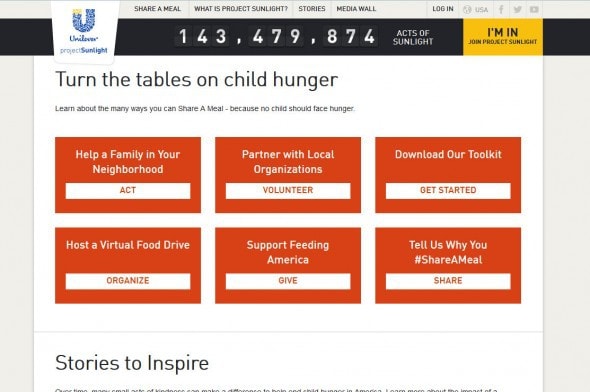 My favorite is the idea to partner with local organizations. I'm a big fan of localized aid because I think these organizations often have a really great feel for what the community's needs are and how to meet those needs.
Inspired by watching the above videos, I found a food pantry/community aid organization in our local area, and I'm going to take my kids out and have them help me shop for some food to donate.
Would you consider joining me in the #ShareAMeal challenge?
The #ShareAMeal site has a food pantry location tool to help you find a food pantry in your neighborhood, or you could also take one of the other #ShareAMeal challenges.
If you feel like there's just no room in your budget to help the hungry, could I encourage you to take a look at your food waste?
Why?
Well, the average American family throws away about $1500 worth of food every single year. Imagine what could happen if we all bought only what we needed, used it wisely, and then put our saved grocery money toward helping to feed hungry people!
To give you an idea of the possible impact, check out this picture of $1500 worth of food from One Hundred Dollars a Month.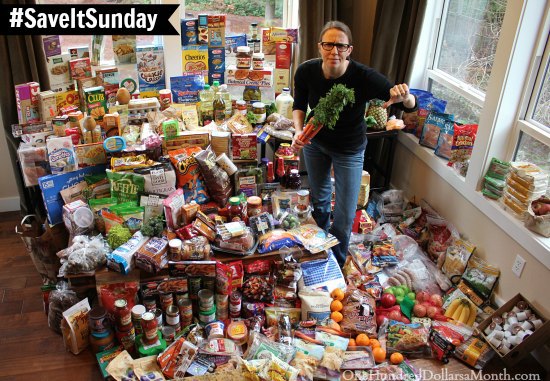 If we shaved our food waste by even 25-50%, we could feed so many kids! Every little bit helps.
If you need some help getting started on food waste reduction, here are my top ten tips to stop food waste. Give 'em a try, and share some of your savings with hungry kids in your neighborhood, city, or town.
_________________________
I'd love to hear from you! How do YOU educate your children about hunger? And I'd also love to hear of ways that you help the hungry in your community.
_________________________
About SheKnows' Hatch, the Hatch Hunger Project and Unilever Project Sunlight:
SheKnows' Hatch teamed with Unilever Project Sunlight to help families build awareness and take action around child hunger in America. The facts are startling: 16 million kids living in the United States don't know where their next meal is coming from. That equates to one in every five children – enough to fill 18,000 school buses and 223 football stadiums. On average, those who live in food-insecure households have only $36.50 to spend on groceries every week. That means that 80 percent of children may not understand the everyday struggle their peers – many of whom could be their own friends or neighbors – confront when there's not enough food on the table. The Hatch Hunger and Project Sunlight video and workshop aims to create empathy by showing kids what it means to shop for healthy, filling meals for an entire week on a thrifty budget. It teaches important math and teamwork skills. Finally, it is about action, empowering kids to have a positive impact on their community to Share A Meal with a family in need and donating food and canned goods to local food banks.