On Wednesday of this week, I had my most unusual grocery shopping trip ever, because I was wearing a microphone and had a video camera following me (I felt so reality-show-ish!). I did manage to stay on budget, though, despite the unusual circumstances!
Here's what I bought.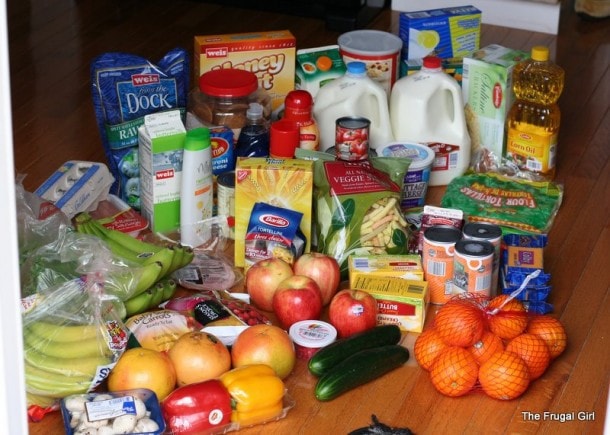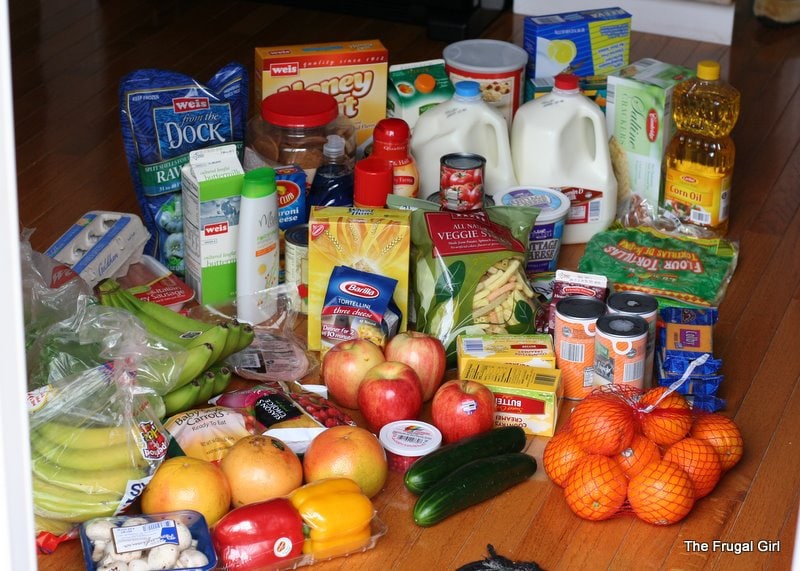 and here's what I spent.
Total-$99.93
If you remember, at the beginning of this month, I pledged to send all of my leftover December grocery money to Living Water. Despite some abnormal holiday-related food expenses, I managed to spend less than $400. In fact, I have $62.07 left in my envelope, and that will be going directly out to Living Water. Yay! That money will provide clean drinking water for 62 people for a whole year, which is awesome.
If you joined me in saving your extra grocery money for a charity, I'd love to hear about it, so please share in the comments.
Here's what we're eating for dinner this coming week.
Saturday
Pizza
root beer
green salad
Sunday
Monday
BBQ Beef Sandwiches
homemade buns
green salad
Tuesday
Chicken Tacos
fruit salad
Wednesday
Tortellini Soup (recipe is coming this week!)
green beans
Thursday
Shrimp Stir-Fry
Brown Rice
Fruit Salad
Friday
Parmesan-Crusted Chicken
green salad
garlic bread