What I Spent
Let's see. I started out with a $25 Hungry Harvest box.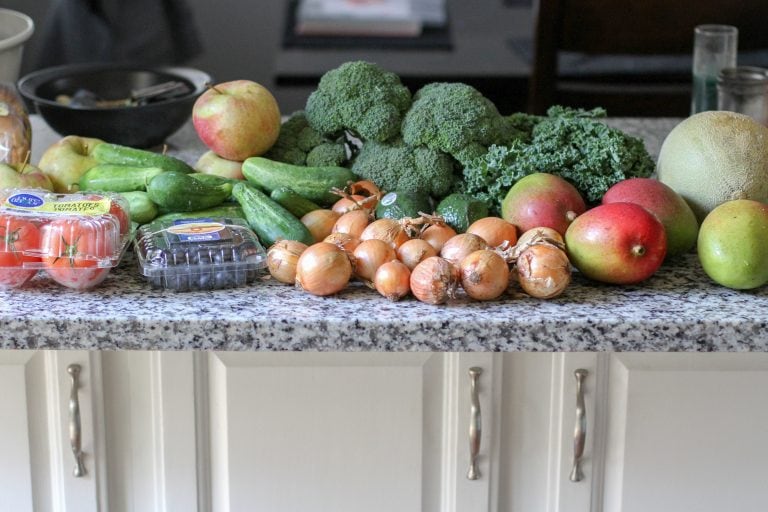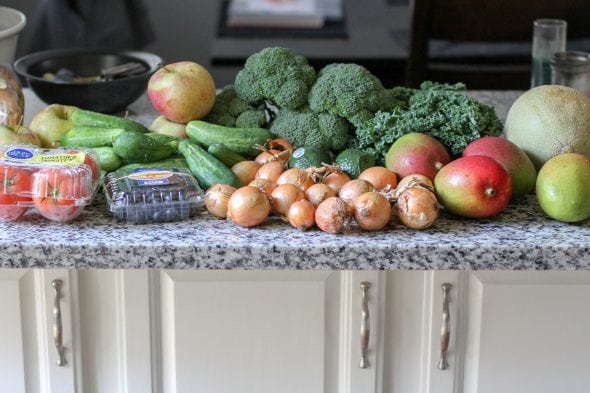 Next, I made a $22 Aldi trip, a $6.11 stop at Food Lion, and a $12.50 trip to Costco (I did buy some other things at Costco, but they were non-food items, such as light bulbs.)
So, I'm only at $65.50 for the week.   Yay for mostly eating things from the fridge/freezer!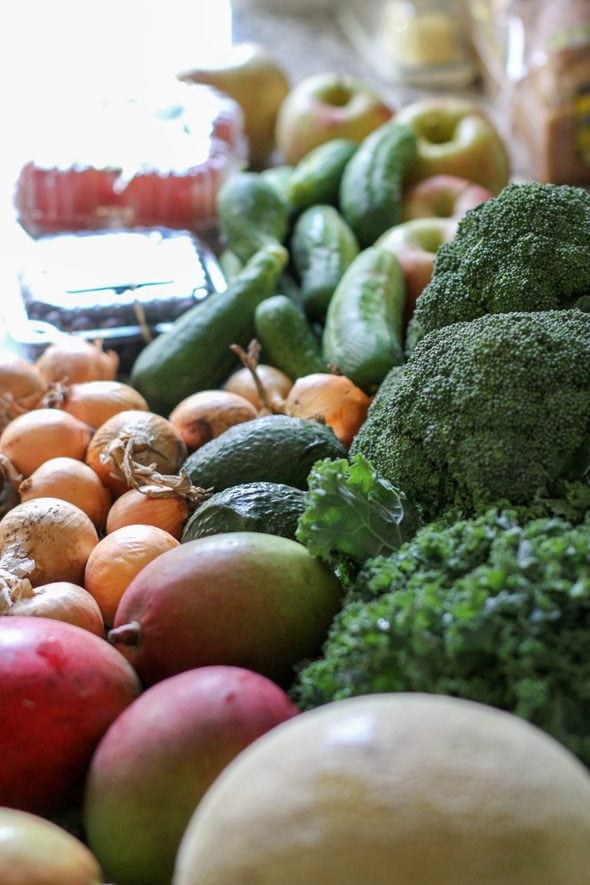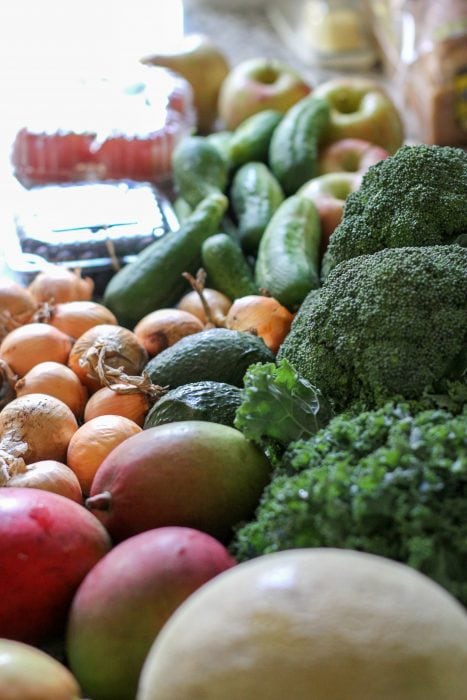 What We Ate
Saturday
We had kind of a fend for yourself night, and then we roasted marshmallows over the fire.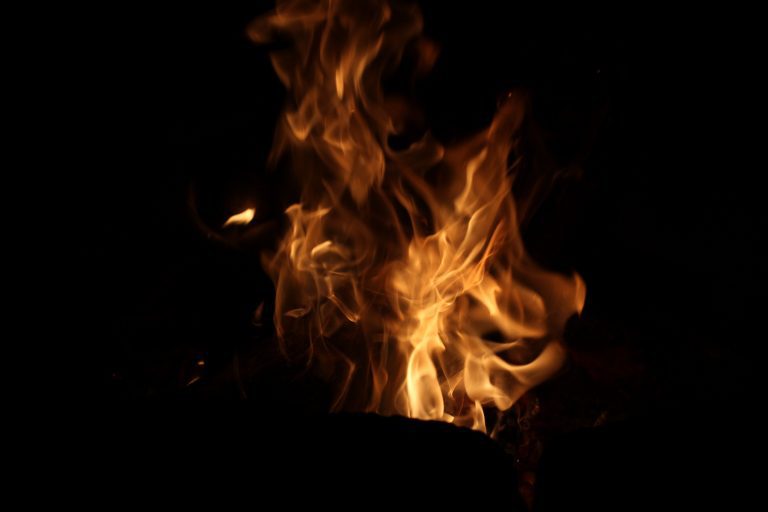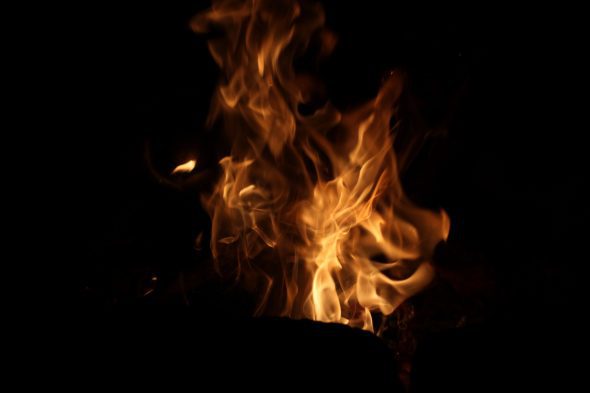 Sunday
Sonia and Zoe had a cousin over, and they ate mac n cheese with him. Because we are nothing if not fancy.
Monday
This was the night that Mr. FG and I used the restaurant gift card I found while cleaning up my desk. Free dinner!
Tuesday
We had a busy night of dance for Zoe, so we had French toast and bacon, which worked out really well since we had a bunch of random bread slices to use up.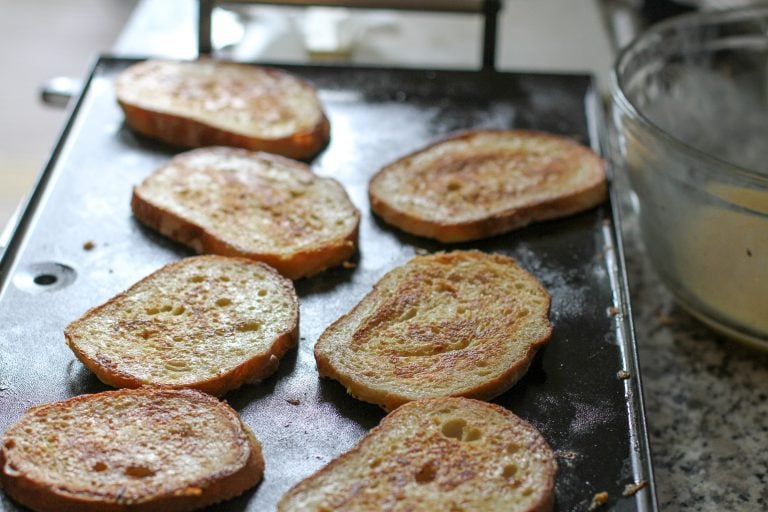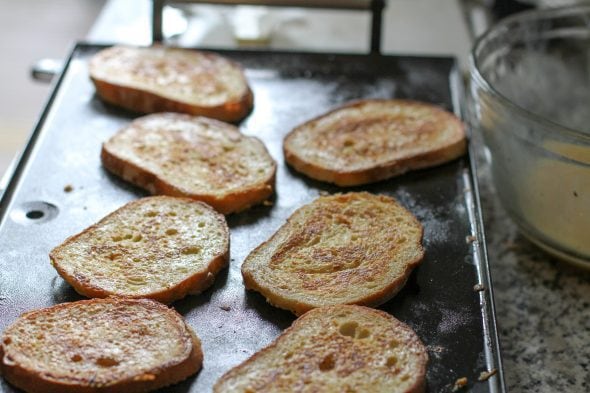 Wednesday
I tried a Cook's Country recipe for cast-iron skillet fried chicken. You use just a half cup of oil and it bakes in the oven, so it's definitely easier than regular frying.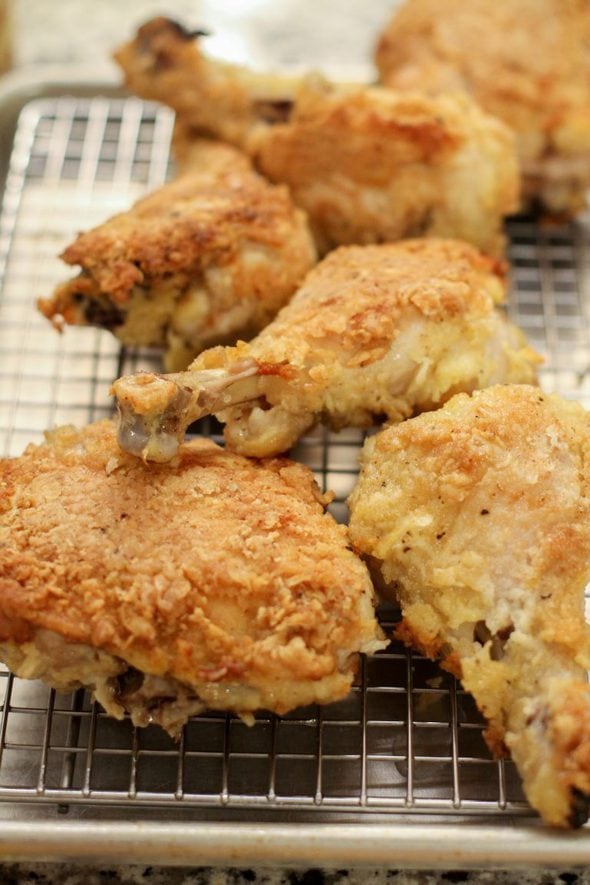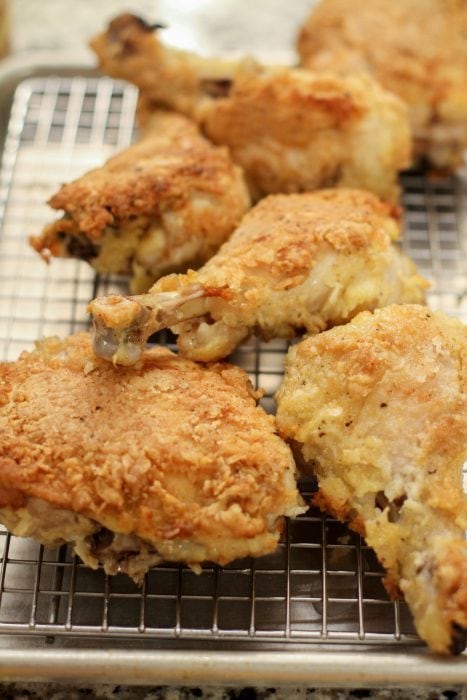 We had some raw fruits and veggies with our chicken.
Thursday
We had some leftover fried chicken, so I shredded that up and made pulled chicken sandwiches.
And on the side, we had broccoli topped with cheese.
Friday
I plan to make sausage and orzo because I can use up some kale and broccoli from my Hungry Harvest box that way.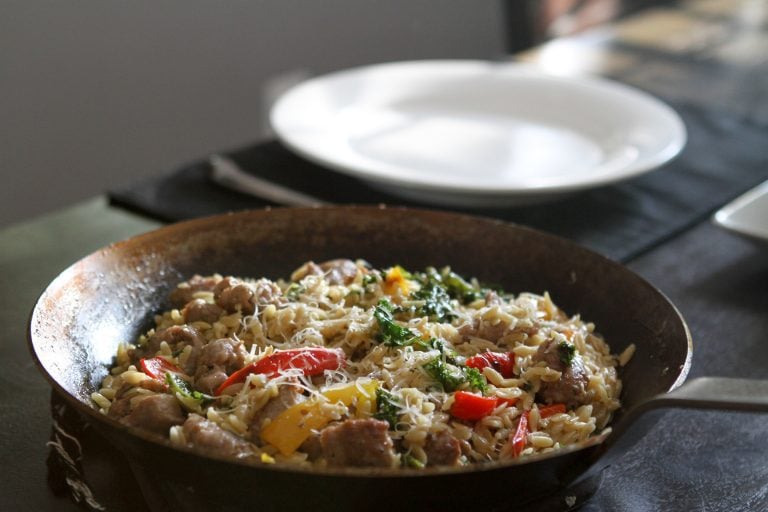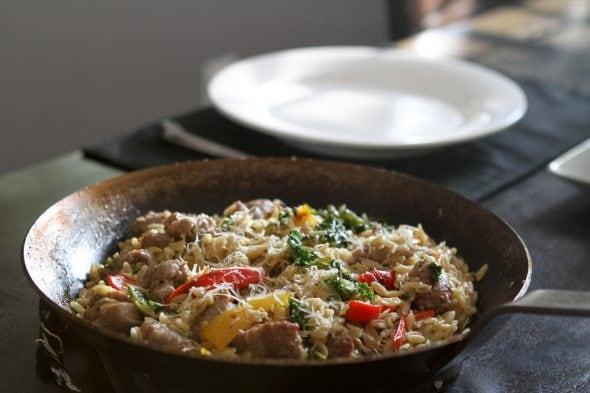 And also, I have chicken broth that I made with the bones from our fried chicken, so that works out perfectly (the orzo cooks in chicken broth).
_____________________
What did you have for dinner this week?