1. I saved on a gift card from Sixth Continent.
I got a PR email from this company, which saves you money on gift cards. There's a sign-up bonus, which means that immediately after you open your account, you have enough points and credits to get a $25 gift card for $15.90.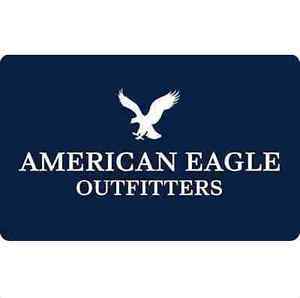 Lisey needed some jeans from American Eagle, so I selected that gift card and got it ordered. Within a few days, it showed up and now Lisey is ready to shop!
(If you want to sign up, click on my referral link and you'll get the same immediate credits and points I did.)
2. I got free deck furniture!
You know how I was hoping to get some furniture for the deck this summer, but I didn't get around to it?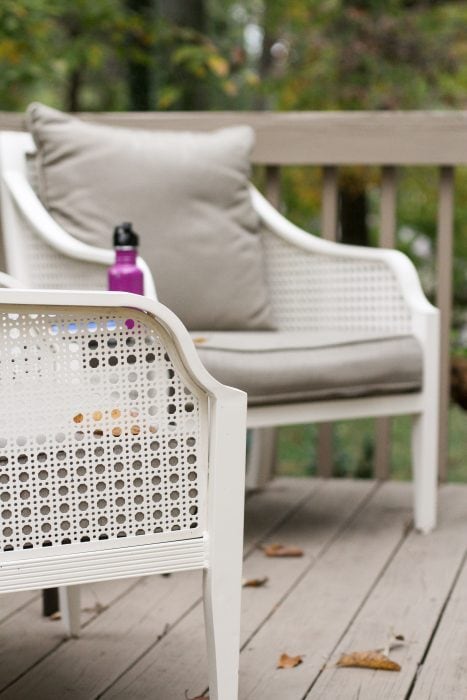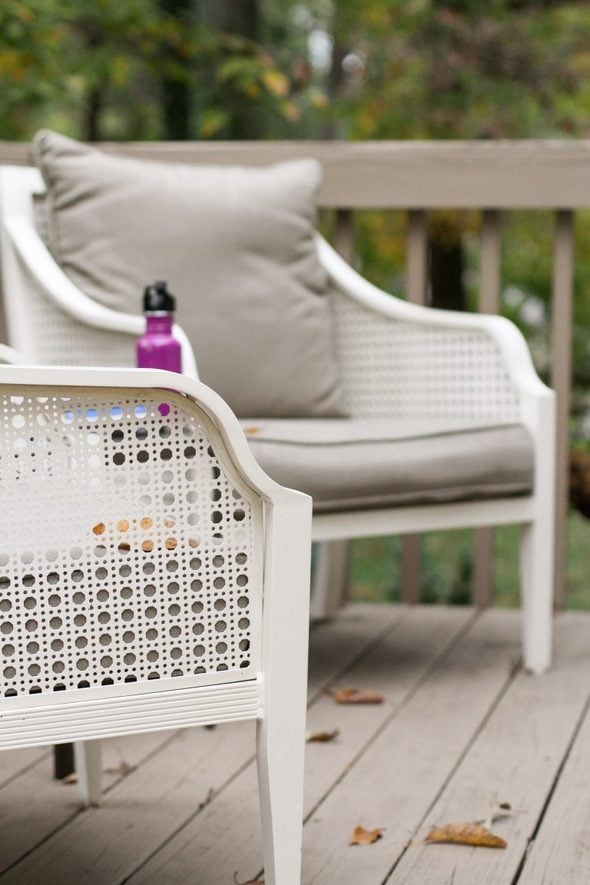 Well, that worked out nicely because my parents were buying some new furniture for their screened-in porch (they wanted something without cushions for use near the pool).
And it just so happens that their old furniture fits on our deck perfectly.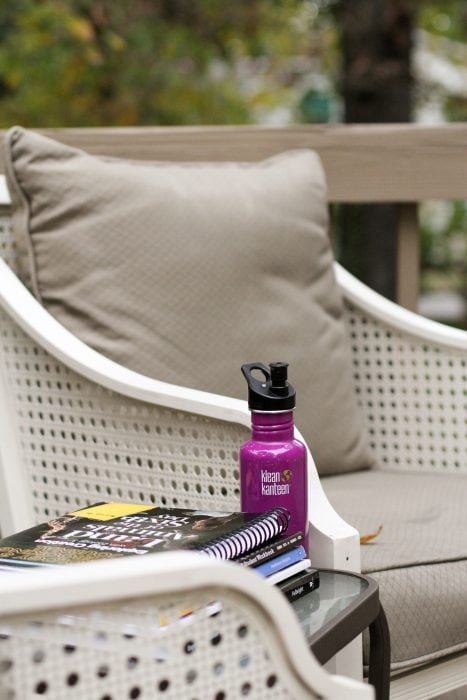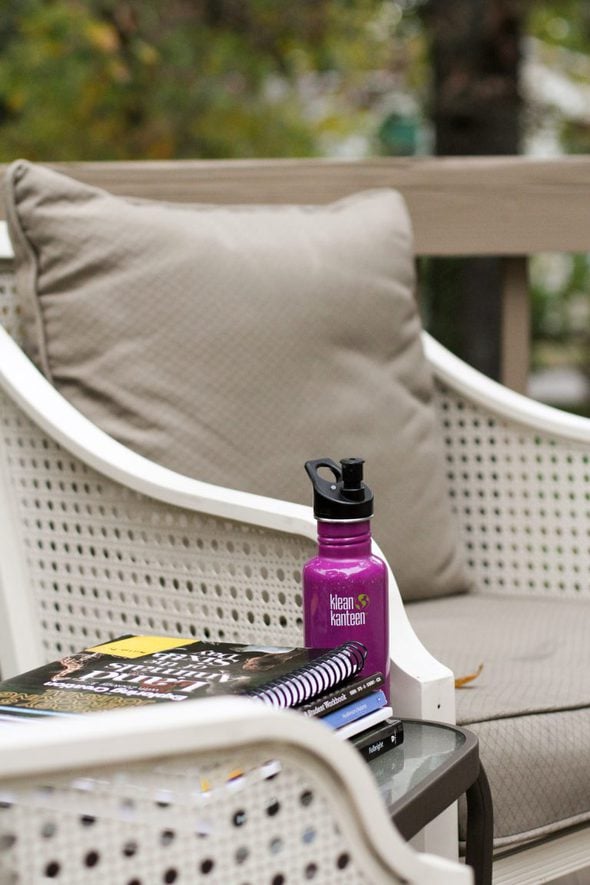 We've been able to use it just a little bit this fall, but we are looking forward to enjoying it a whole lot next year.
Thank you, parents!
3. We got a buy one, get one half off deal on a date night.
Remember the gift cards I found when I was cleaning off my desk?
Well, I happened to get an email from one of those restaurants with a buy one, get half off one entree deal too! Which made the gift cards go a little further.
Stacked discounts make for a happy Kristen.
4. Mr. FG fixed the printer.
It got a paper jam, and even after the paper was removed, the printer jam light remained lit. I tried a bajillion things suggested by internet tutorials (including shaking it upside down!), but no luck.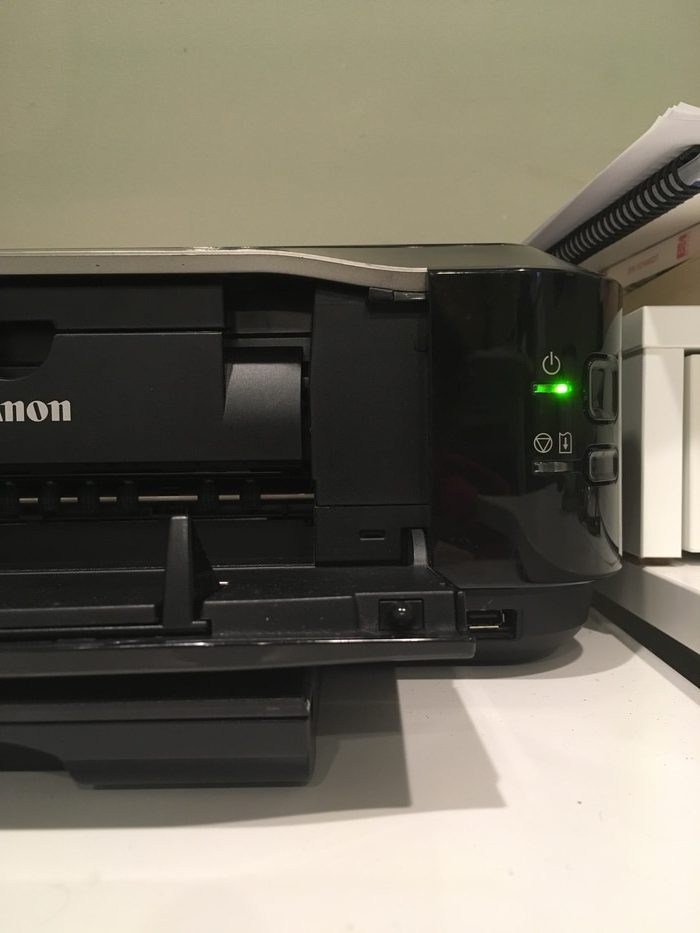 I was ready to give up (the printer has outlasted its estimated life already), but Mr. FG dug a little deeper and found a twisty tie down inside the printer. Once he removed it, the printer started working again.
Yay!
So, the printer lives to see another day, thanks to Mr. FG.
5. I did a little couponing at CVS.
I got a random free Sunday paper in my driveway, so I clipped some coupons, matched them with sales at CVS, and downloaded a few electronic coupons in the CVS app.
So, I got these nine items for $10, which made me happy! That's just a little over a dollar an item.
I'm not generally much of a couponer these days, since I prefer to buy most of my stuff at Aldi. But Aldi isn't an amazing spot for toiletries, so I like to keep an eye out for deals elsewhere.
Your turn! Share your own Five Frugal Things in the comments.