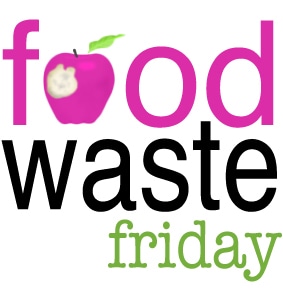 Every week, I post a picture of the food that has gone bad over the last seven days. Why do I do this? Because in March of 2008, I finally got fed up with the amount of food I was wasting, and I thought that showing my waste to other people would motivate me to use up my food instead of wasting it. Because this often embarrassing practice was so helpful for me, I invited other bloggers to join me in posting their food waste photos, and Food Waste Friday was born.
It's been a little bit of a crazy week here. I had to take my van in for some work, I spent an afternoon at the dentist's office (when you have four kids, checkups take pretty much half a day!), I ordered almost all of our schoolbooks for the year, and I started and finished the job of painting Lisey's new room.
I also took on the gargantuan task of moving Lisey into her new room and Zoe into the room she now shares with Sonia. That was a much bigger job than I'd anticipated. On the upside, we pretty much decluttered both rooms during the process, and that's a happy thing.
Anyway, I haven't spent a whole lot of time in the kitchen this week and I certainly haven't poked through my fridge to see if there's anything in there that needs to be thrown out or composted.
I'm guessing there are some unhappy surprises in there, though, because that's typically what happens when I get super busy.
Happily, I think I'm done with painting projects for a while now, except for some small accessory things I'm going to spray paint for Lisey's room. I am soooo ready for a break from sandpaper, primer, caulk, spackle, and paint.
Oh, and the winner of the Third Day Naturals giveaway is Cindy. Congrats, Cindy!
________________________________________________
How did you do this week? If you blogged about your food waste, link us up by entering your info into the widget below. You'll save money, reduce your trash output, and get a little publicity for your blog! And if you don't blog, you can still share about your food waste by leaving a comment.
Those of you who participate in Food Waste Friday can now grab a fancy-schmancy button to perk up your posts. If you copy and paste the following code into your Food Waste Friday post, this little graphic will appear.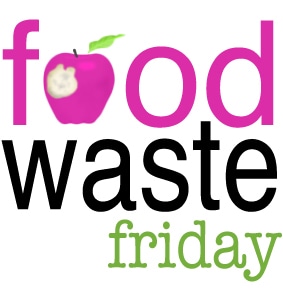 If you blog on WordPress, just make sure you're in html mode when you copy and paste the code, or it won't work properly.

________________
Joshua's 365 post: Symmetry