I normally share one photo on Tuesdays, but I've got extras today!
We took our sleds and some friends over to our sledding hill yesterday, which was covered in snow.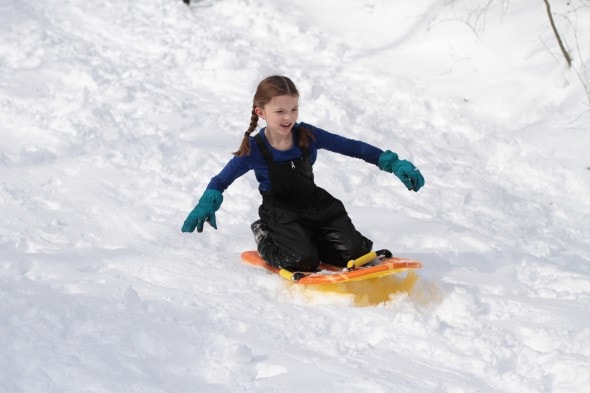 It's a dead-end road that never gets plowed, so it's perfect for sledding. Seriously awesome.
The girls also made snowmen…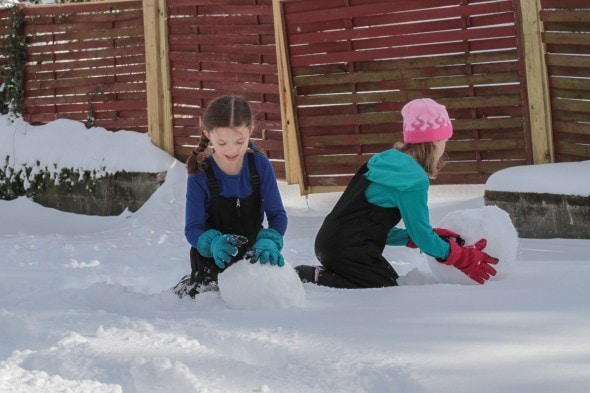 (Notice Sonia's flame hat, which I ordered to get free shipping??)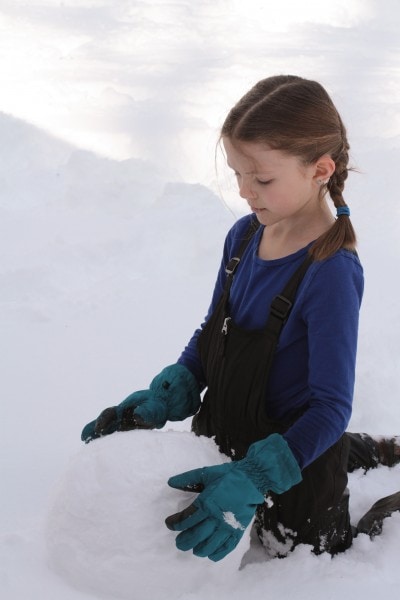 Sonia made some hilarious snowmen, using sticks for faces.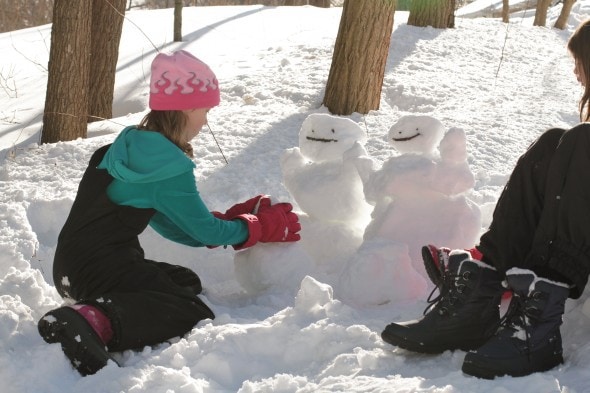 This one's kind of a snuggly snowman. 😉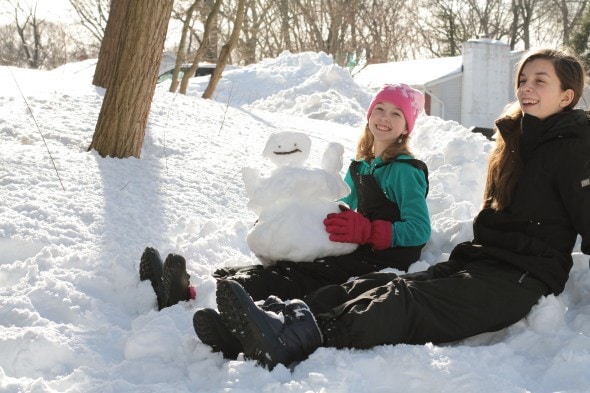 Let's see if I can find a few frugal things about this set of photos.
I already mentioned the girls' flame hats (Zoe had hers too, but took it off when she got too warm).
The green sled is a $1 Goodwill find.
Sonia's, Zoe's, and my snow pants are Goodwill/Target clearance items. I've always bought black whenever possible, because then Joshua could hand pants down to his sisters. And black is always in style.
Zoe's boots (and Sonia's too, I believe) are Goodwill finds.
Lisey's boots were purchased on a clearance sale from REI.
Remember the stripey socks I bought to get free shipping on those boots? I wore 'em yesterday! 😉
Sonia, Zoe, and Lisey all are wearing gloves I bought on clearance last year from Lands' End.
When you live in a climate that has snow only here and there, finding good deals on snow gear is really fabulous. That way if you only use them a few times a year, you still feel like you got a bargain.
(If you live in, say, Manitoba, this is not a thing you probably think about! Ha.)
P.S. I had fun looking at this 2011 set of sledding photos. My kids have certainly gotten bigger in the last 5 years!