These popped up on my menu recently, and more than one of you asked for the recipe.
I have very few photos (apologies), but I wanted to get the recipe up here for you without waiting until the next time I make it.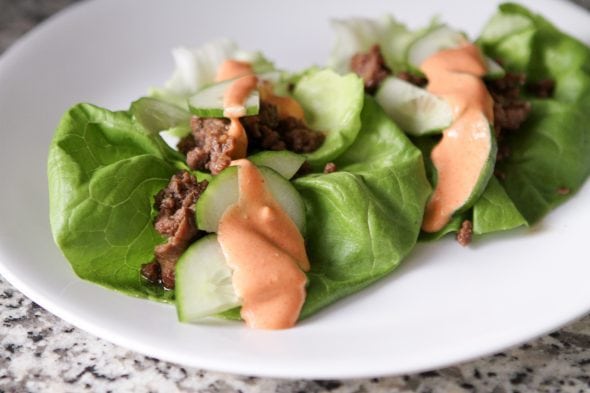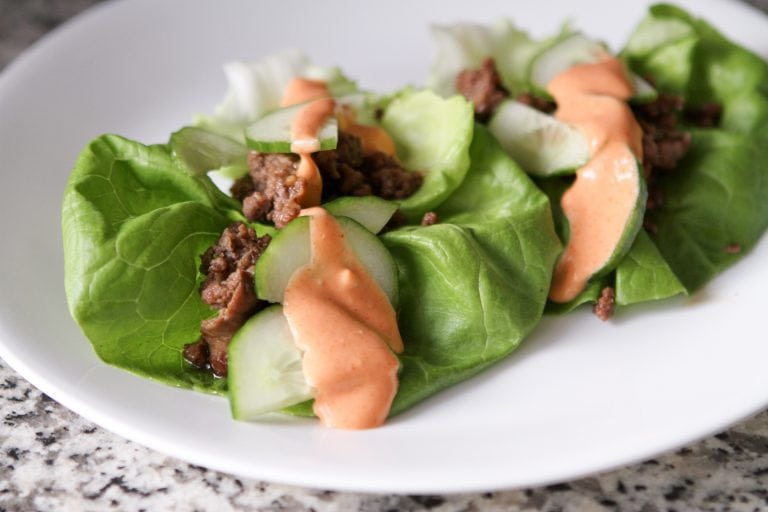 I can always add more photos later. 😉
As I said in my menu plan post, these are Korean in the same way that Taco Bell is Mexican, so don't take the recipe title too seriously. These wraps are very, very loosely inspired by Korean flavors.
The recipe is from the most recent Cook's Country magazine (June/July 2018). If you haven't subscribed yet, give it a try!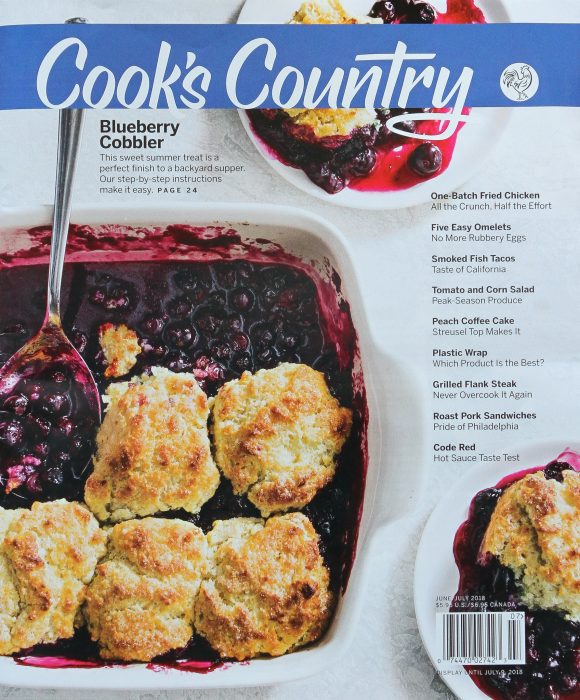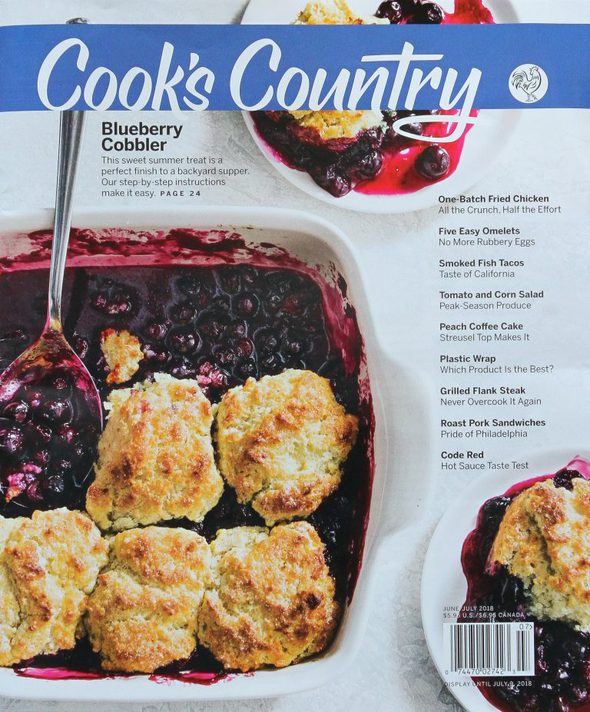 I almost always find at least one good I'll-make-this-again main dish recipe in each issue, which makes my subscription price feel totally worth it to me.
Because holy-moly, it feels really hard to find healthy-ish, not too complicated, not too expensive main dish, popular with the whole family dinner recipes. So anytime I find one, it feels like I discovered gold.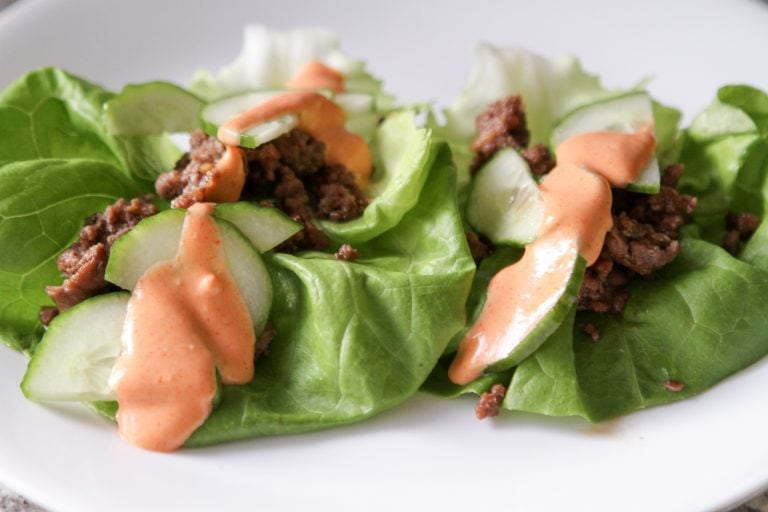 Anyway! These are easy, tasty, fairly healthy, and I believe they're gluten-free as long as your soy sauce is wheat-free.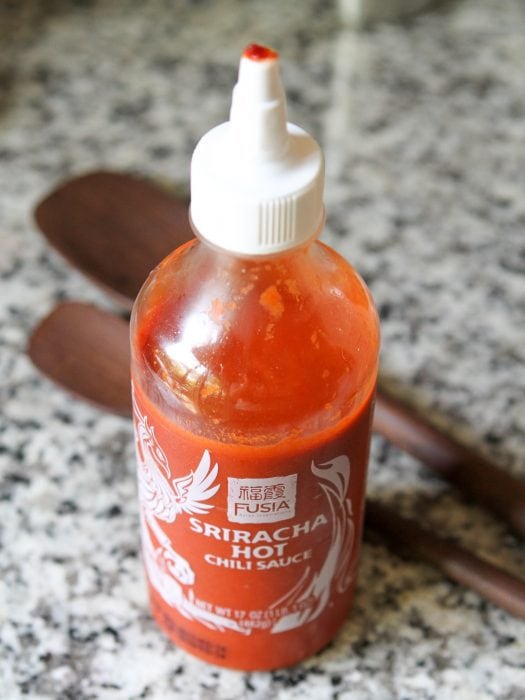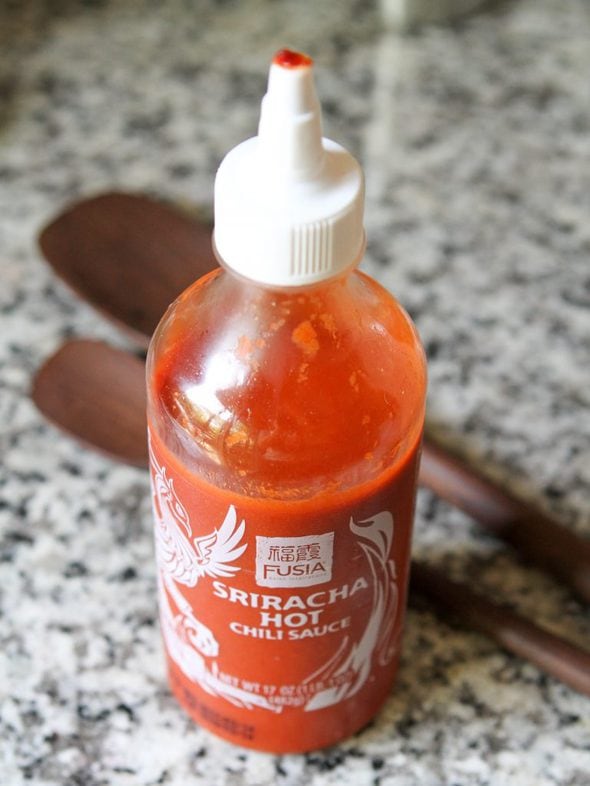 One more thing: the Sriracha mayo sauce is super delicious.
But if you are feeding heat-averse people (at my house: everyone but Joshua and me!), you can do what I did and make some yum-yum sauce for them.
Korean Sizzling Beef Lettuce Wraps
Printable Korean Beef Lettuce Wraps
1 English cucumber, halved and sliced thin
1/4 cup seasoned rice vinegar
1/4 cup mayonnaise
2 tablespoons Sriracha sauce
3 tablespoons soy sauce
2 tablespoons packed brown sugar
4 garlic cloves, minced
1 tablespoon toasted sesame oil
1.5 pounds 85% lean ground beef
1 head Bibb lettuce, leaves separated
Place cucumber in a bowl and stir in vinegar; set aside.
In a separate bowl, combine mayonnaise and Sriracha; set aside.
In a third bowl, mix soy sauce, brown sugar, garlic, and oil.
In a large skillet, brown the ground beef over high heat until it starts to cook in its own fat (8-10 mins). Add soy sauce mixture to skillet; cook and stir for a minute or two.
Fill lettuce leaves with beef mixture; top with cucumbers and Sriracha sauce.