After seeing my messy office pictures, a couple of you asked to see the results of my cleaning spree, so I'm here to oblige! I wouldn't say my office is perfectly clean now (not like I'd want it to be if I were listing my house for sale), but this is clean enough to satisfy me for daily living.
And this room is definitely cleaner than usual.
When Zoe came downstairs the other day, she put her hands over her mouth and said, "Mommy! You cleaned da tile!"
She didn't actually think that I cleaned the tile…no, her surprise was over the fact that she could actually see all of the tile.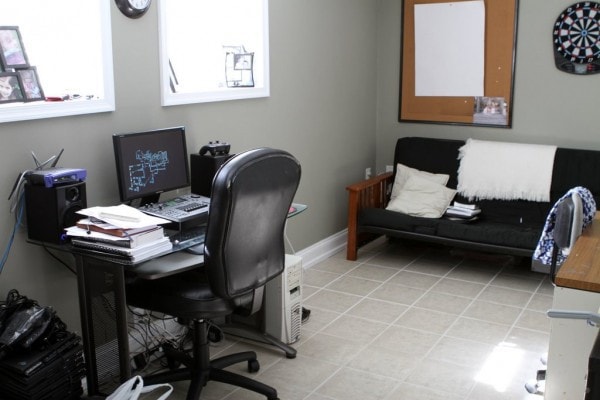 I don't think I posted a picture from this angle the other day. The desk on the far wall there is mine, and it's where the majority of my blogging happens. 😉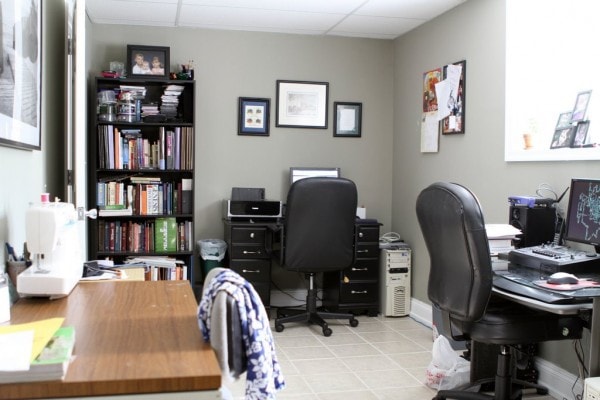 This picture is notable because the closet doors are actually shut now. Before, there was too much stuff in the way!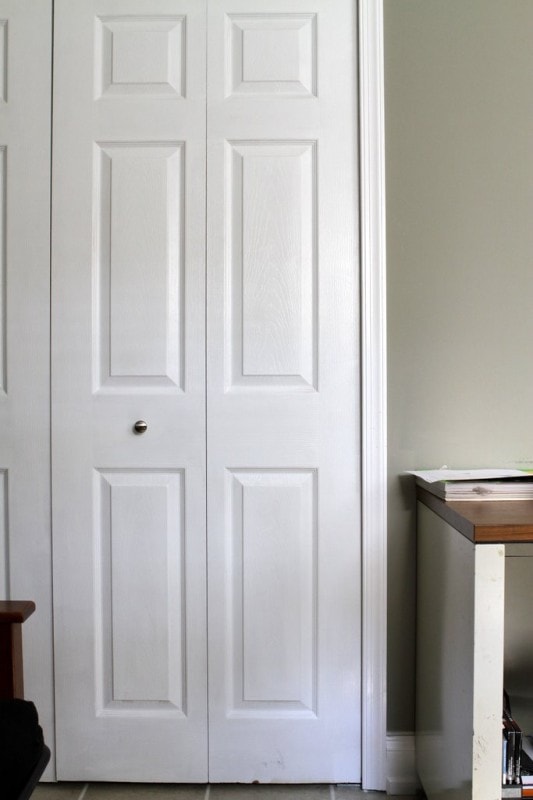 I even swept under the futon, and that doesn't happen very often. 😉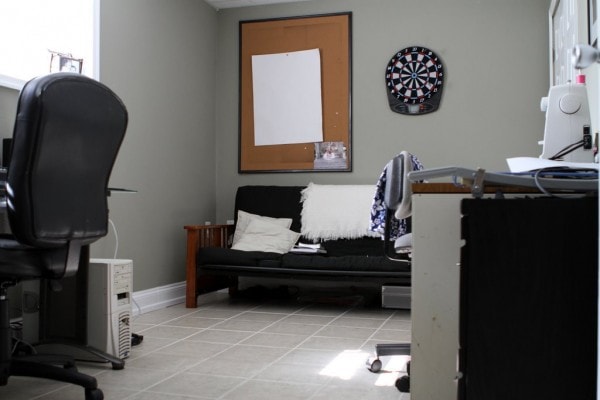 So, there you go. Maybe one of these days I'll get it really cleaned up and I'll give you a formal tour of my office, sort of like I did when I showed you around my backyard.
Actually, I'll probably be doing well just to maintain this level of cleanliness! 😉