Good morning, dear readers!
I'm pleased to say that our chalkboard wall is up and running, which means that tomorrow, I'll get to show you Sonia and Zoe's FINISHED (!!) room.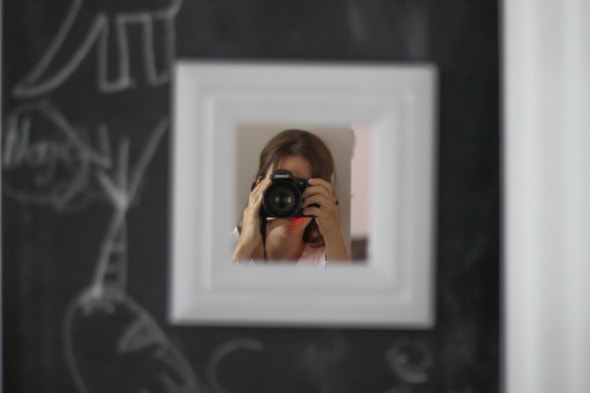 Schweet.
But for today, I have a special offer from ePantry, just for Frugal Girl readers.
(In case you haven't heard, ePantry is a subscription service that delivers green cleaning products and toiletries right to your front door. With each order, ePantry also saves 25 square feet of rainforest, which is excellent.)
Free Full-Size Dr. Bronner's Liquid Castile Soap (!)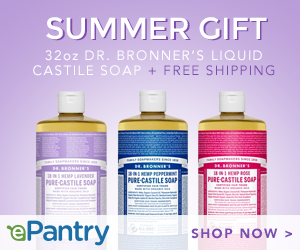 Yup! Here are the details.
For NEW epantry customers, place an order of $20, and you'll get a free, full-size Dr. Bronner's liquid castile soap (which normally costs $16.99 at ePantry.)
EXISTING ePantry customers, never fear! You can get a bottle of Dr. Bronner's for 50% off by clicking right here. It'll be added right onto your next shipment.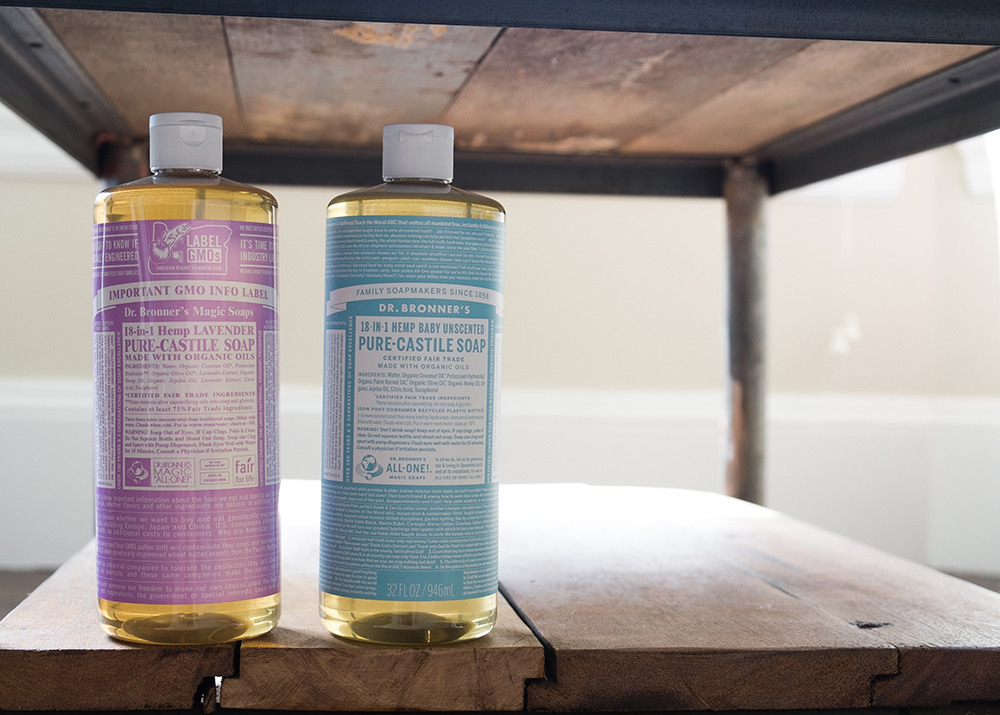 For ePantry noobs, here's how this'll work.
1) This special, limited-time offer is only available now through August 30th, so sign up with this link.
2) Next, answer a few easy questions about your home, cleaning schedule, and favorite products. ePantry uses your answers to get a feel for what you like & to suggest products for future shipments.
3) Customize your basket!
4) You must be at a final total of $20 to check out. The minimum is for first-time orders only.
5) Once you have filled your basket, click Finish & Pay!
ePantry never locks you into a delivery schedule, and after your first order, there's no order minimum, so you can order as much or as little as you'd like.
You can also choose to order nothing in the future…it's completely up to you.
Also! ePantry has a referral system, so if you send a referral link to a friend or family member, they'll get $10 off their order, AND you'll get a $10 credit. So if you share the ePantry love, you can get yourself some free household goodies.
Is ePantry right for you?
If you love to actually go to a store and shop, you might not like ePantry. Me, though? I haaaate shopping, so I dearly love having household cleaning supplies show up right at my door.
(The other day when Sonia, who loves to shop, saw an ad for some kind of delivery service, she said, "WHO would be lazy enough not to go to the store??" and I was all, "Ummmm, me." Ahem. #homebodyforever)
Also, a lot of the things I order from ePantry are things I buy from a regular grocery store, not from Aldi, so my ePantry order sometimes saves me from having to stop at Aldi plus a regular grocery store.
Even if you do love to shop, though, ePantry might save you money if it keeps you from dropping in at, say, Target, with all of its tempting shiny objects. 😉
If you think it might be a good fit for you, though, it's at least worth placing one order, because you'll get free shipping and your free $16.99 castile soap too.
If you try it and decide it's not for you, you're not under ANY obligation to order anything ever again, so it's pretty risk-free.
How to use liquid castile soap
I'm actually pretty new to liquid castile soap, as I just bought my first bottle this year! And I've only made soft scrub with it so far.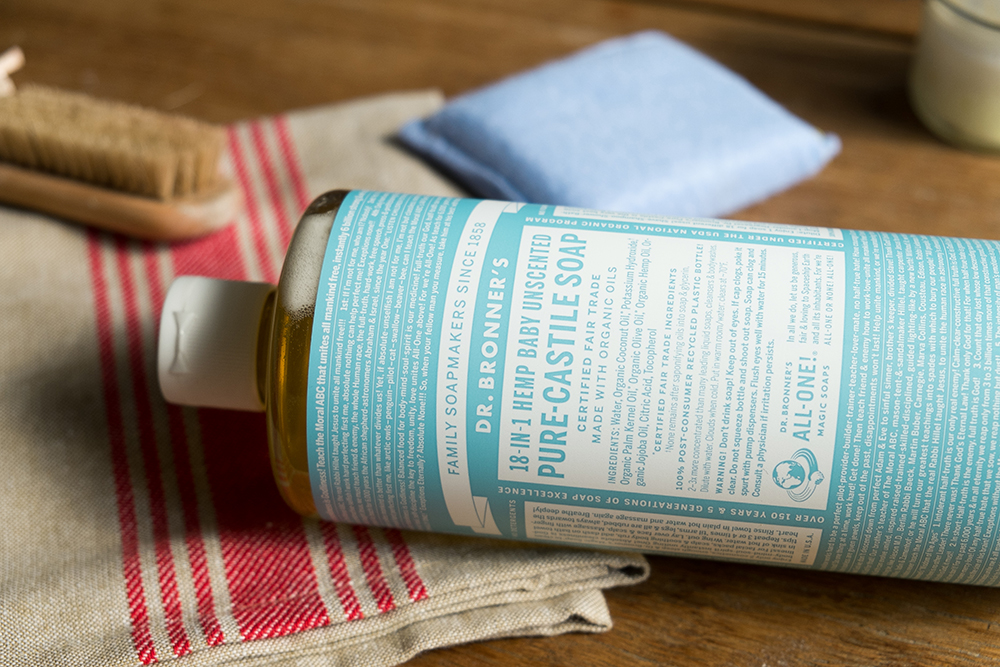 But apparently you can use castile soap for lots of household tasks, as long as you dilute it properly.
(Here's a handy list of ways you can use liquid castile soap.)
I bet that there are a bunch of you out there who are waaaay more experienced castile-users than me, though.
So, tell me! What do you use liquid castile soap for? What works? And what doesn't work?
___________________________________
New customers: Don't forget to go sign up for ePantry to get your free bottle of Dr. Bronner's.
Existing ePantry customers, get your bottle for 50% off by clicking here!
Disclosure: ePantry links are my affiliate links, which means that when you make a purchase through any of these links, you help keep the lights on around here at no extra cost to you.