So, you know how my living room's been looking a little, er, colorful lately.
If you missed the story on that, we got crown moulding, painted it, and got paint on the walls, so we needed to repaint. I decided I wanted a change of pace, so I was looking for a silvery blue. But it turns out a blue light enough for my north-facing room is, uh, baby blue.
Blech.
So, I went in a more gray direction. This color is Fusion from Benjamin Moore, and I really love it!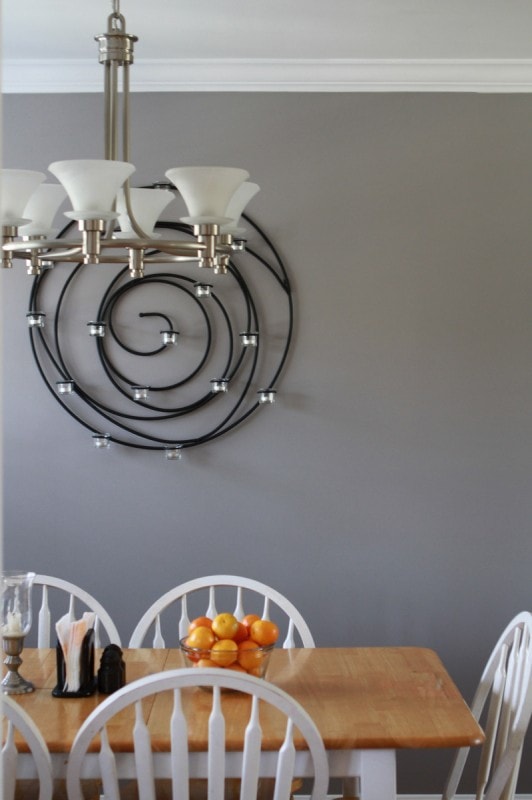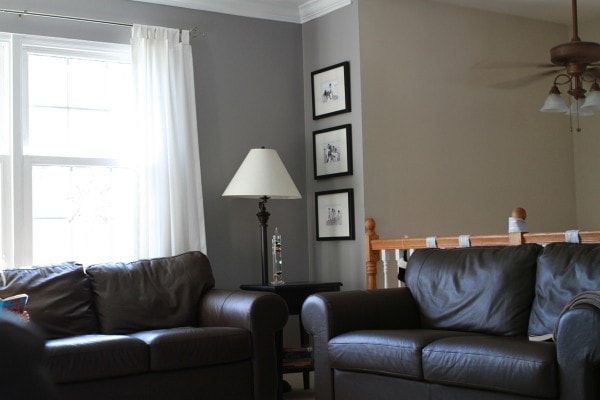 The gray color really seems to make the white of the moldings pop more.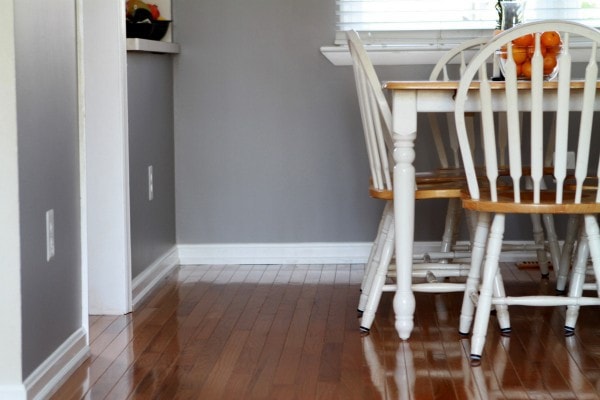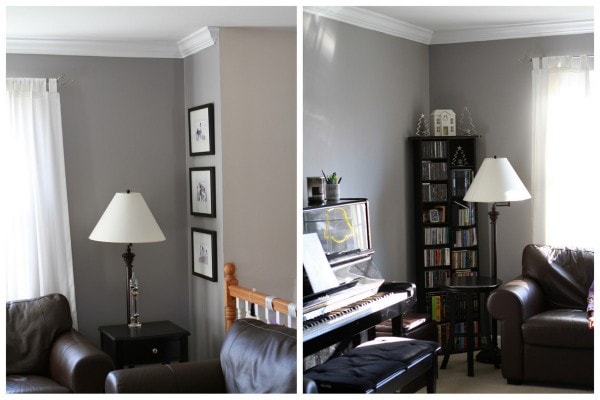 I love before and afters, as you know. So, here's the living room when we moved in.
Here's a more recent incarnation.
And here it is now.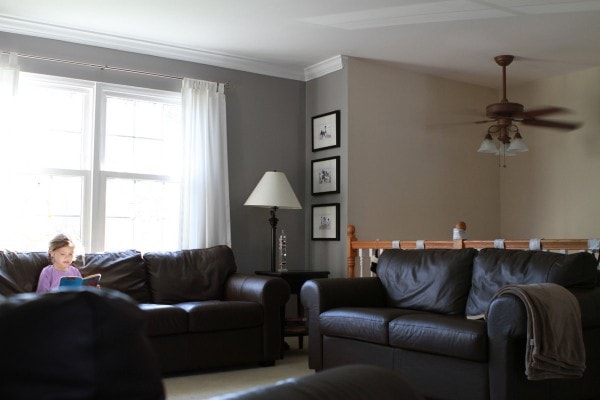 Here's the dining room when we moved in (blech, blech).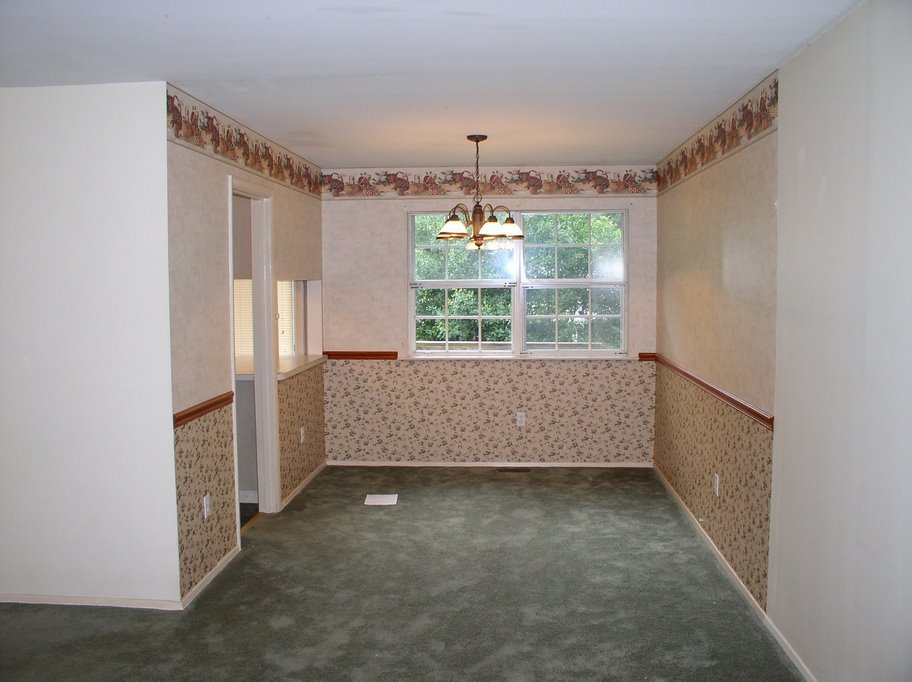 More fixed up.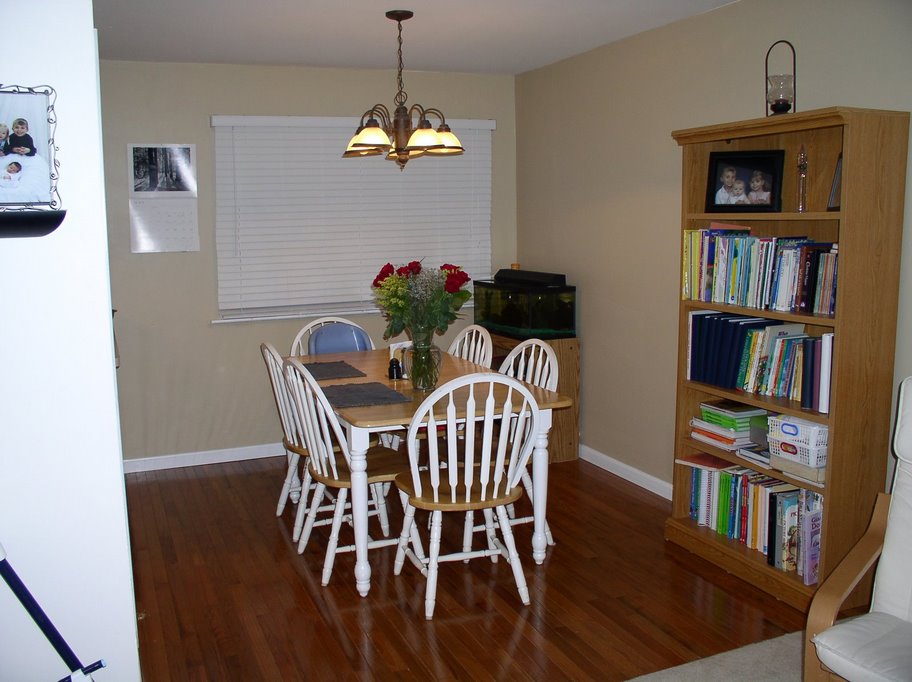 New light fixture and less clutter:
Aannd here's what it looks like now.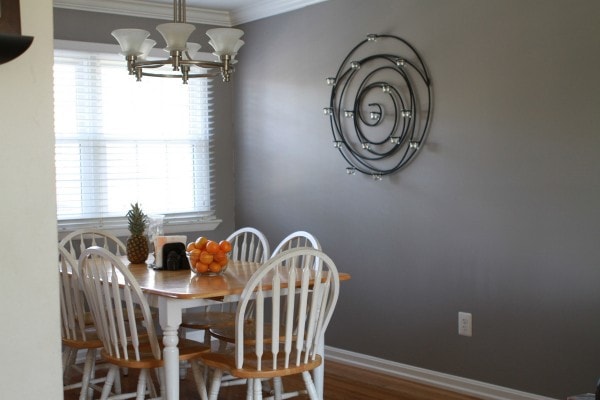 I really did like the khaki color that was on the walls before, so the before and after here is more like a "Here's something I liked." and another, "Here's something I liked."
But it's fun to have a change every now and then, I think, and paint is a pretty cheap and easy way to freshen up a space…our living room and dining room feel so new and classy now. Yay!