Are you wondering how these things are related?
They're not.
That's why this is a miscellany post. 😉
______________________________________
L.L. Bean is awesome.
On Facebook the other day, I shared that I bought a (made-in-the-USA-woo!) floor rug from L.L. Bean after putting off the purchase for a long while (our old mat was seriously worn out!). I remembered to visit Ebates first, and I searched around for a discount code to use as well, but I found nothing, and decided just to buy the rug.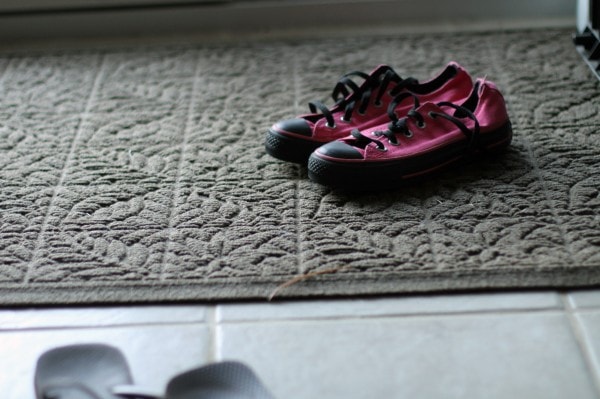 Well, the day the rug arrived, I got an email saying everything on L.L. Bean's whole site was 15% off, and I was like, "Seriously?? Could my timing have been worse?"
A bunch of you suggested that I call L.L. Bean to see if they'd apply the 15% retroactively, so I gave them a ring. And the very lovely customer service person I spoke to cheerfully applied the 15% discount to my purchase in the form of a credit to my credit card.
YAY!
I love good customer service. And I love 15% discounts too.
____________________________________
Yogurt, Onions, and Relief
I made a batch of yogurt the other day, which is nothing out of the ordinary.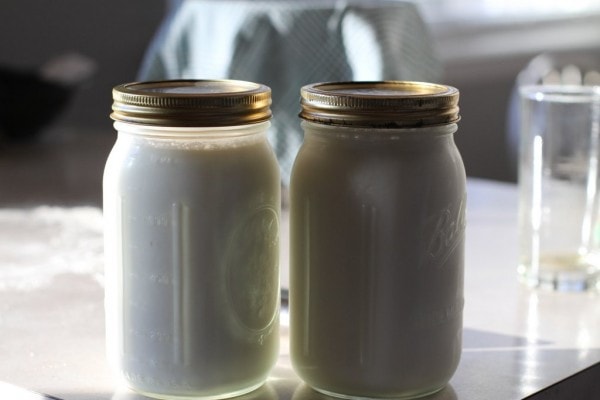 The out of ordinary thing was the odd flavor I tasted when I opened a jar. At first, I couldn't put my finger on it, and then I realized my yogurt tasted faintly of onions.
I supposed that wouldn't be completely horrible if the yogurt was plain, but I'd made a vanilla batch.
And vanilla+onions = VeryNotGood.
I was wracking my brain trying to figure out what had made my yogurt onion-y, and I thought maybe my pot had some onion residue, or that my whisk wasn't perfectly clean.
And I was wracking my brain trying to figure out what I was going to do with a gallon of onion-tainted yogurt.
Then I picked up the lid and sniffed it. A-ha! I must have last used that lid for something very savory, because it smelled distinctly of onion.
A wave of relief washed over me as I realized since the lid was the culprit, not the pot, only one of my 5 jars was oniony. Phew!
I could always have thrown the whole batch out if it had all been oniony, but I hate to waste food, of course, and I also hated to think of wasting the time I put into making the yogurt.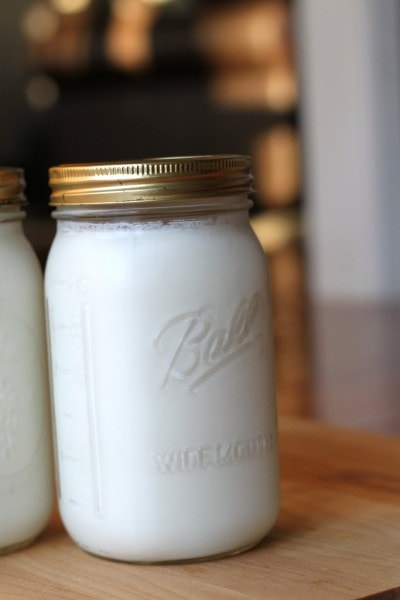 What became of the onion-y jar? Well, I discovered that if you put a lot of fruit into the blender along with some of the offending yogurt, the onion taste isn't terribly apparent, especially if you are careful not to point it out to your children (who sometimes have relatively undiscerning palates). 😉
And from here on out, every yogurt lid is getting sniffed before it gets screwed on.
_____________________________________
Piano Teaching
It's now been a year since I stopped teaching piano (at least, teaching other people's children.) It was a super hard decision for me, but a year later, I think I can firmly say that it was the right one. I'm not saying I don't miss seeing my students, but getting those hours back in my week has definitely reduced my stress level.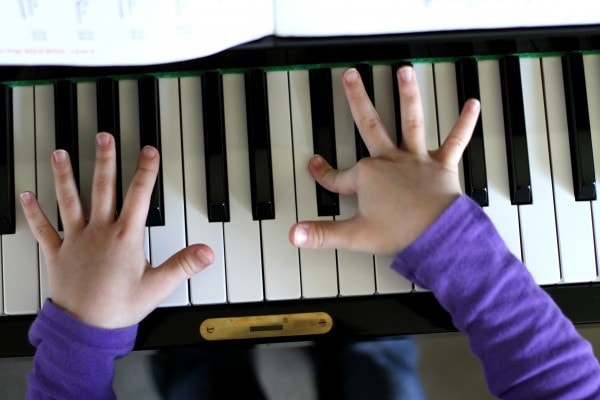 (Zoe, unintentionally demonstrating very improper finger position. Curved fingers are hard.)
Plus, since I have four in-house students now, it's not like my teaching skills are collecting dust. And I did get to teach for almost 20 years, which is nothing to sneeze at.
Anyway, this is one of those times where I think it has made a lot of sense for me to choose more time over more money, and I'm super grateful to have been in a position where I had the freedom to make that choice.
_____________________________________
Swagbucks goodies for old and new members
I've written about Swagbucks before, and I know a bunch of you are members. So, I wanted to let you know that on Tuesday (tomorrow!), Swagbucks will be having a bunch of swag Codes – 65 in all, actually. They'll be on Swagbucks' Twitter, Facebook, and blog, so check in to get your codes.
If you haven't joined Swagbucks yet, click this link to join up. (You can read my thoughts on Swag Bucks here.)
VERY IMPORTANT: Use the code JANTASTIC during sign up – then you'll get 100 free Swag Bucks to start with instead of the usual 30.
disclosures, blah, blah: L.L. Bean has no idea who I am or that I am blogging about them. I bought my rugs with my own money. Swagbucks and Ebates links are referral links.
_______________________________