Owning the right amount of stuff (and the right amount of house or car) is something that probably occupies your mind if you're trying to be more frugal or more conscious of your footprint on the planet.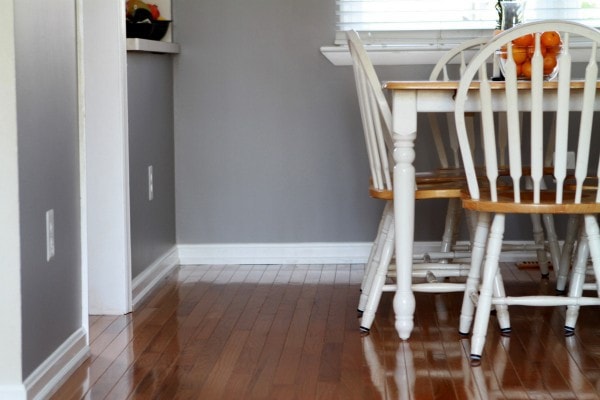 Sometimes I feel conflicted about this when I read about minimalists or about those who have chosen to live in super small dwellings. Do I own too much stuff? Is my house too big? Is my car too big? Do I have too many kitchen items?
But the other day, something occurred to me.
The right amount of stuff = the amount you can fully and regularly use.
Yes. That feels just perfect.
This principle prevents living in excess but it's still flexible enough to allow for the many and varied situations each of us lives in.
Trying to adhere to some random minimalist law is sort of silly, after all. Not everyone can live well with 100 belongings, you know? On the other hand, none of us really need to own eleventy billion items either.
So, somewhere in the middle is where most of us will end up. And thinking about your capacity to fully use your stuff will help you find the right place in the middle.
I don't have a tiny house, but I don't have anything approaching a mansion either. I think it's just the right size, because our family uses pretty much every square foot of the house every day. There's not a room that is untouched.
I know I own the right number of dishes because at the end of the day, almost all of them have been used.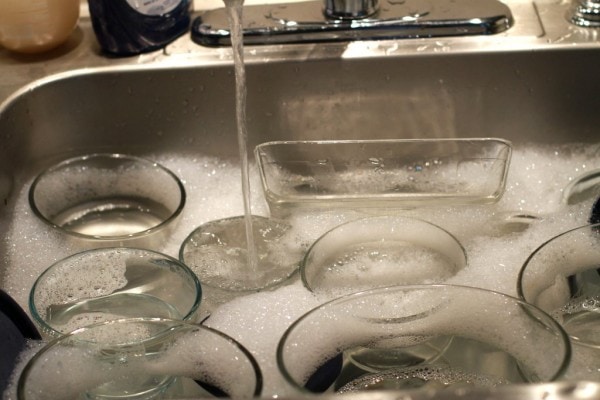 I know I own the right number of pots and pans and Pyrex because none of them ever sit in the cabinet long enough to collect dust.
I know I own the right amount of clothing when everything has been worn over the course of a season (if I reach the end of a season without wearing something, I usually get rid of it.)
I know my kids own the right amount of clothing when their drawers get a little bit empty if I put off laundry for a while (if you can go for days on end without doing laundry, you're probably not fully and regularly using the clothes you bought for your kids.)
This thought can be applied to all sorts of things.
Your yard is probably the right size for you if you can use the whole thing.
Your car is the right size if it's full most of the time (single people who commute in Hummers might not be in the right size car. ;))
Of course, this doesn't mean you need to have a full-blown case of lifestyle analysis if you have an empty cabinet or a piece of clothing you forget to wear one year.
But if you're trying to find that sweet spot on the owning-stuff spectrum, just ask yourself how much you can really use. I think that question can help you to avoid feeling guilty about what you own and use and also will assist you in knowing what you might want to get rid of.
______________________
How do you decide how much stuff is right for you?
______________________
Joshua's 365 post: What happens when I have a little too much fun with editing software?