On Tuesdays and Thursdays, I post a picture and just a few words.
Remember Sonia's highly detailed can-we-afford-a-hamster calculations?
Well, their grandparents bought them a hamster cage for Christmas, and gave them some money to spend on a hamster.
So, they ended up buying two hamsters. 😉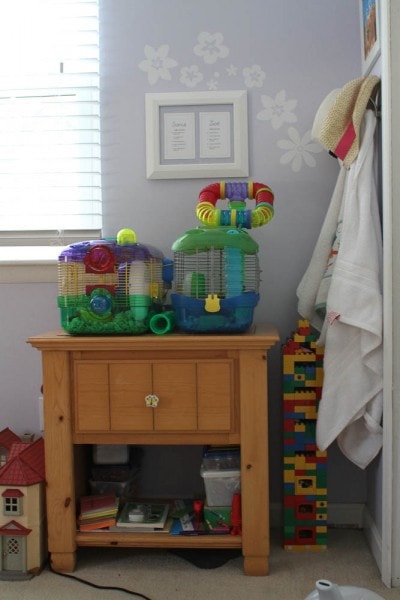 (Lisey donated her old hamster cage to the cause, since the two hamsters we bought couldn't room together.)
This is Wilson.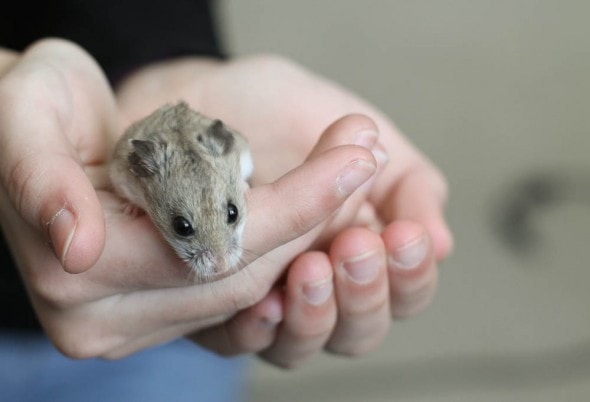 And this is Sheldon.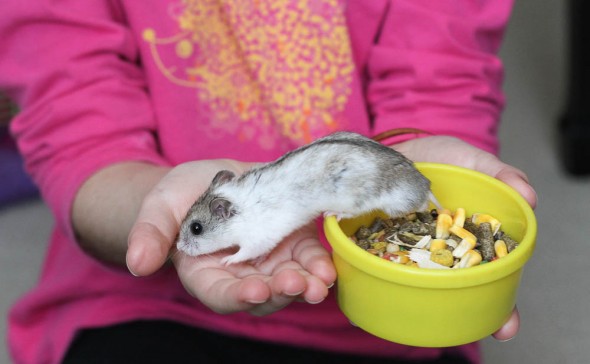 They're Chinese Dwarf Hamsters, so they're really small and also quite mild-mannered, which makes them perfect for Sonia and Zoe.
Hamsters are more fun when you can take them out and play with them, after all, and these guys are played with multiple times every day.
No shortage of hamster love here.