In case you're new here, you should know that miscellany posts happen when I have a whole pile of small things to talk about…lots of little bits that aren't long enough for a whole post.
I have had a happy realization of late.
Topping pancakes with whipped cream and fruit may actually be a MORE virtuous choice than topping them with butter and syrup.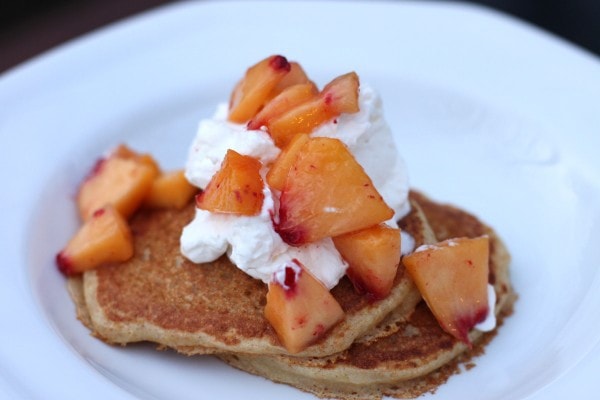 Anytime "whipped cream" and "virtuous" go together, I'm so there.
I love me some cream, I do.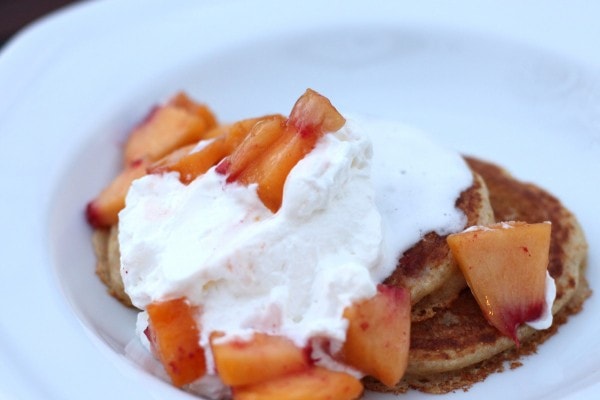 Nom, nom, nom.
Fruit and whipped cream are just such an excellent combination.
Hey, Maple Syrup! I'm so sorry, but it may be a while before we meet again.
I only have to use 2 tablespoons of sugar to make enough whipped cream for the whole family meal, and I am positive that we use more than 2 tablespoons of syrup (which is basically liquid sugar) for a pancake meal. So, the cream is a win on the sugar front.
And as far as fat goes, whipped cream is certainly no more dairy-fat-laden than butter, since butter is cream minus the non-fat liquid.
I partially thaw frozen fruit to go with our pancakes since berries and peaches are quite out of season, and I just use plain, unsweetened fruit. These are peaches from a local farm and they are so sweet all on their own…I'm super glad I froze several bags of them this summer!
(In case you were wondering, those are Whole Wheat Buttermilk Pancakes and they're super easy to make.)
_________________________________
It seems to be my phase of life for repairs. After I posted about fixing my blender (and fixing my shoes recently!), I took my watch in for a new battery (which was free because I'd purchased a lifetime battery plan).
It's a good thing it was free, because my watch is so still not working.
Nuts.
It's a nice Citizen Quartz watch, so I think I'm going to look into getting it repaired. I've had it since 2002, though, so if it's impossible to repair, I won't be too disappointed.
_________________________________
Sunny days make me so happy.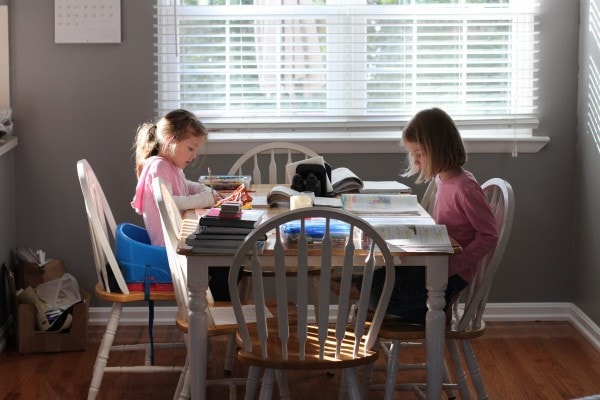 In the winter, we seem to have more than our fair share of overcast, gloomy days, so when the sun shines brightly all day, I really, really appreciate it.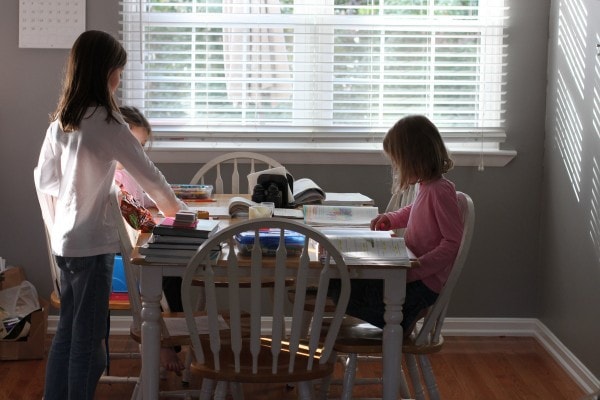 _____________________________
I'm giving a little talk at a local meeting for moms tomorrow (about frugality, of course).
I hate speaking in public.
I've spent the week being quite sure that this will be the death of me.
Would you like to know how much I hate speaking in public? Last winter, I was scheduled to speak on a homeschool panel, and I got a dreadful flu and fever and lost my voice, which meant I couldn't speak after all. And I considered that to be quite the silver lining to my flu cloud.
It sort of reminds me of how, when I was working at Nordstrom and I totalled my car on the way in to work, my first thought was, "Oh! At least I don't have to work my shift now!"
That could be filed under, "Ways To Tell You Hate Your Job".
Anyways, if there's no post up on Saturday, it's because I died of I-Hate-Speaking-In-Public-Itis.
It's been lovely knowing you all.
______________________________
If I don't expire on Friday, next week I have some fun things to share with you…I'm going to roll out a new monthly feature here and also finally share a project I'm working on with Lisey.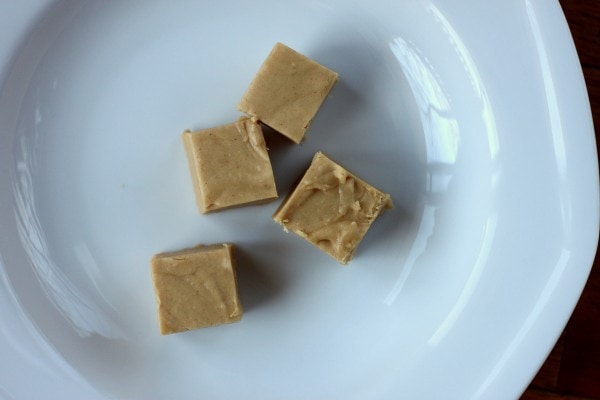 Ok. I think that's all the randomness I have to share with you today.
______________________________
Today's 365 post: Little Photographer
Joshua's 365 post: More Monster-Cello!