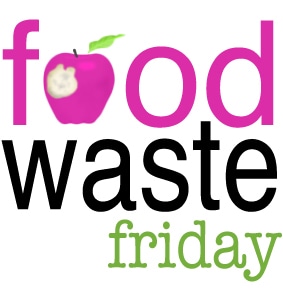 Every week, I post a picture of the food that has gone bad over the last seven days. Why do I do this? Because in March of 2008, I finally got fed up with the amount of food I was wasting, and I thought that showing my waste to other people would motivate me to use up my food instead of wasting it. Because this often embarrassing practice was so helpful for me, I invited other bloggers to join me in posting their food waste photos, and Food Waste Friday was born. If you're not a blogger but still want some food waste accountability, feel free to participate by leaving a comment.
This is a piece of what used to be fresh ginger.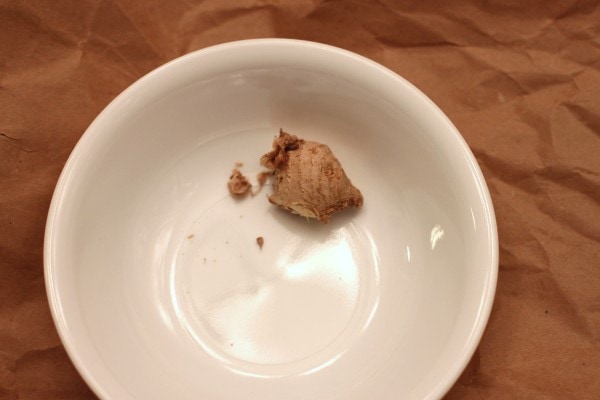 I used almost all of it up (I had a fairly large piece), but this last piece got moldy.
Happily, ginger is so cheap, it's almost free, and of course this bit went into the compost. So, not much of a loss on the financial or environmental fronts.
I also found a rotten clementine in my fruit drawer. Plus, a mango I bought was in very odd shape…it had this weird webby stuff mixed in with the flesh of the fruit, and that makes me think it was a bad mango before it ever came into my house.
So, I'm not taking responsibility for that one.
All in all, it was a good food waste week at my house, and I'm feeling particularly pleased with myself because my fridge is relatively empty at the moment, and that always bodes well for the next week's food waste photo.
Hey, if you haven't joined us Food-Waste-Friday-ers yet, could I encourage you to consider it? Even if you don't blog, or don't want to publicly share your photo, join us in fighting to reduce the food waste in your home.
I know it might seem like a small thing, but if every reader of this blog reduced their food waste, we could make a huge difference in the amount of food that gets thrown into our landfills. There are thousands of people here in the Frugal Girl community, and if we each change and also encourage others in our lives to change, the effect could be really tremendous.
Ten-foot tall snowdrifts are made up of billions of teeny snowflakes, right? All those tiny snowflakes make something enormous, and you and I can can have an effect like that together.
________________________________________________
How did you do this week? If you blogged about your food waste, link us up by entering your info into the widget below. You'll save money, reduce your trash output, and get a little publicity for your blog! And if you don't blog, you can still share about your food waste by leaving a comment.
_________________________________________________
Today's 365 post: I seriously need to redo this.
Joshua's 365 post: Dragons and Eyes and Art! Oh My!