On Tuesdays and Thursdays, I post a picture and just a few words.
My kids never say no to measuring, mixing, (and eating!) and neither do their friends.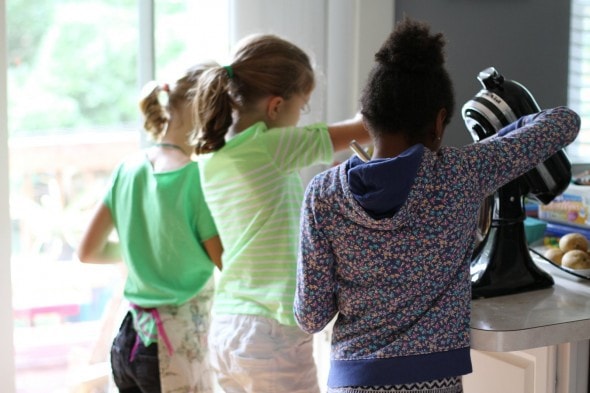 Now that Lisey's gained some baking independence from me, the girls and their friends frequently bake treats for their tea parties (with Lisey supervising). This works out very nicely because they don't have to wait for me to be available.
Speaking of baking and Lisey…Lisey and I finally posted our second graham cracker recipe (which we liked better than our first). And hopefully we'll get back into the swing of regular posting over there.