On Tuesdays and Thursdays, I post a picture and just a few words.
Whenever we go to the park with the railroad tracks, we bring a few pennies, put them on the track, go play, and then come back later to see if a train has run over them.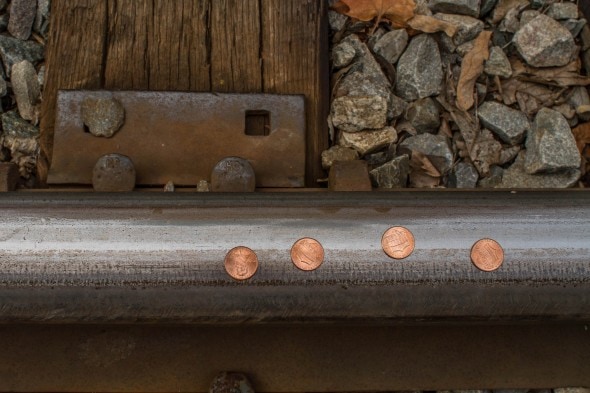 I remember doing this as a kid on some railroad tracks in Canada, and my kids think it's just as fun as I used to.
I always think it's kind of cool that we still use cargo trains. Sometimes we watch the trains go by and I always think how crazy it is that that many cars can be pulled by a single engine. It's like a ton of semis all on one train.