On Tuesdays and Thursdays, I post a picture and just a few words.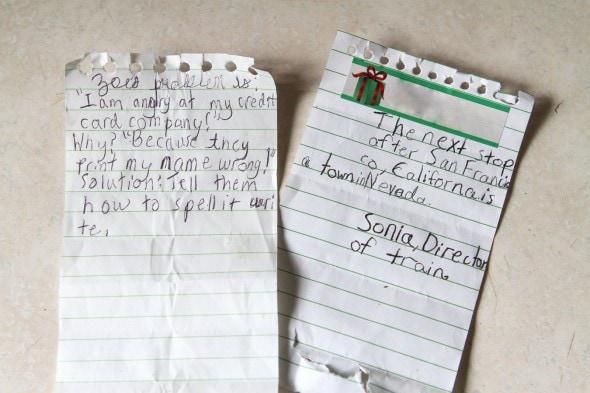 The stuff kids write when they're playing is just the best, isn't it?
I especially love the one on the left…."Tell them to how to spell it write."
Ohh, homophones.
____________
I'm posting this mainly because it cracks me up, but there's a bit of a frugal connection:
Marketers don't want us to know this, but children can sometimes be quite happy with nothing more than paper and a pen (and some imagination).