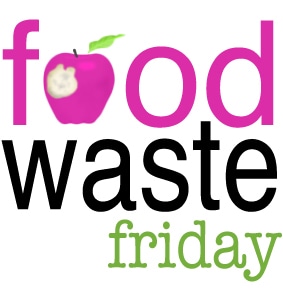 Every week, I post a picture of the food that has gone bad over the last seven days. Why do I do this? Because in March of 2008, I finally got fed up with the amount of food I was wasting, and I thought that showing my waste to other people would motivate me to use up my food instead of wasting it. Because this often embarrassing practice was so helpful for me, I invited other bloggers to join me in posting their food waste photos, and Food Waste Friday was born.
I know.
What kind of person throws away chocolate??
(Me, apparently.)
I was decluttering my kitchen cabinets last night, and the job wasn't too bad, probably because I cleaned them out pretty well when I painted my cabinets last year.
But somehow, in the very back of a cabinet, there were some very old chocolate melts (the sort you coat pretzels with). I had my kids taste them, because they have lower standards for chocolate than I do, and even they thought the chocolate tasted awful.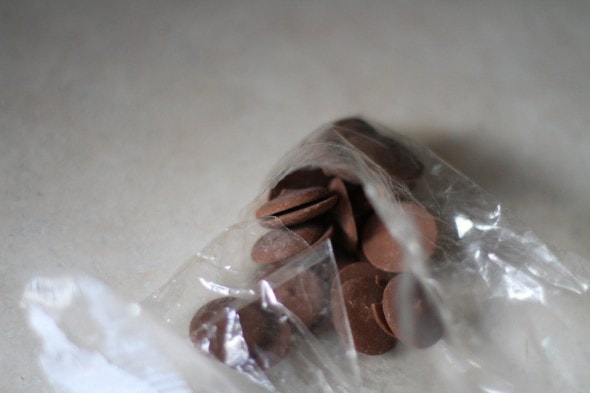 So I threw it away.
I also found two moldy, soft lemons in my fruit drawer: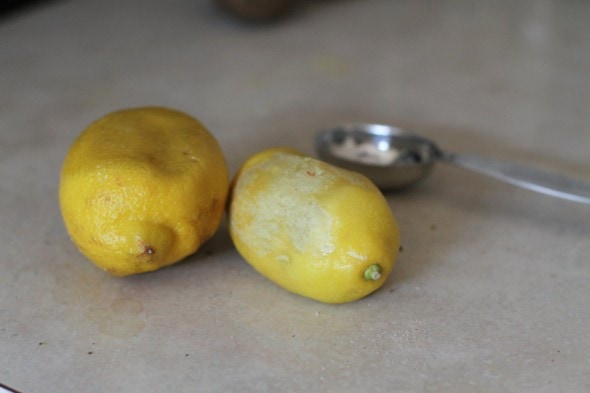 And I haven't sniffed 'em yet, but I think I have some leftover roasted chicken thighs that are beyond saving, and I have no excuse to offer for that. I should have put them on top of a salad, or made a mayo-based chicken salad or SOMETHING.
I guess the good news from this week is that after going through all of my food cabinets, I only found one small thing to throw away. So I am doing pretty awesome at using up unrefrigerated items and also at buying only things that I will actually use.
If you follow me on Facebook, you know I signed up for a CSA-style produce delivery service, which may present some new food waste challenges for me. You can pre-opt out of produce you hate (eggplant is crossed off of my list forever.), but still, getting unpredictable produce choices could throw me for a loop. We'll see!
________________________________________________
How did you do this week? If you blogged about your food waste, link us up by entering your info into the widget below. You'll save money, reduce your trash output, and get a little publicity for your blog! And if you don't blog, you can still share about your food waste by leaving a comment.
Those of you who participate in Food Waste Friday can now grab a fancy-schmancy button to perk up your posts. If you copy and paste the following code into your Food Waste Friday post, this little graphic will appear.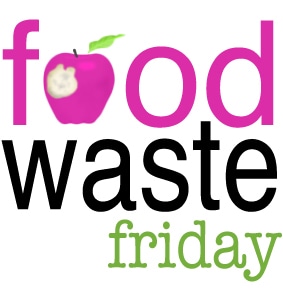 If you blog on WordPress, just make sure you're in html mode when you copy and paste the code, or it won't work properly.