On Tuesdays and Thursdays, I post a photo and just a few words.
I was cleaning things out from under the living room couch the other day, and this gem turned up.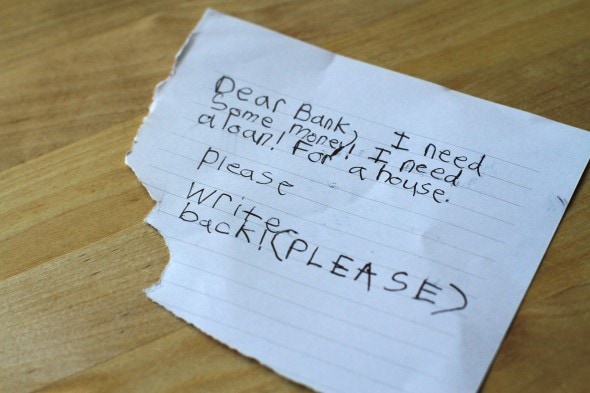 Apparently, saying please is key to getting approved by this particular bank.
I really, really love it when my girls play things that involve writing…the notes they write are always so funny.
(This one from last year still makes me laugh.)
(I just found this one too…oh, geez. I'm glad I take pictures of these things before I recycle them.)
_________________
P.S. Lisey and I baked up an old favorite together.