On Tuesdays and Thursdays I post a picture and just a few words.
But apparently the bunny tails aren't glued on all that well.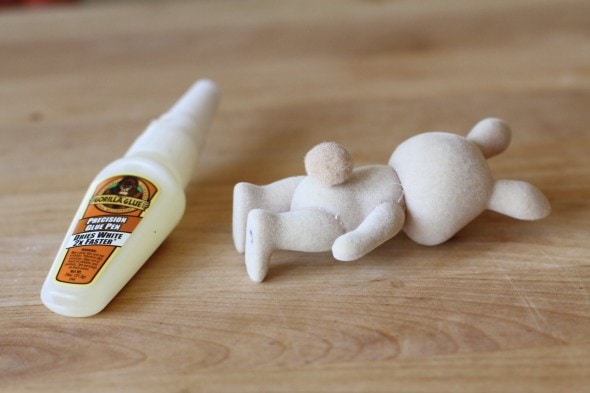 Hopefully the Gorilla glue will do the trick. And if not, I told Sonia the upside is that the bunny's clothes will actually fit better without the tail in the way. 😉
_______________
P.S. I'm doing a giveaway today that involves things like, um, Starbucks and Target gift cards. So, you know…go check it out!