Update: We now use Dollar Shave Club and we've been so happy with their service.
As you may remember, 99-Cent Razor sent me a trial pack of their women's disposable razor* and their men's non-disposable razor a few months back.
I've been using the non-disposable ever since, and Lisey used up the two disposable ones, so I'm in need of some new razors now.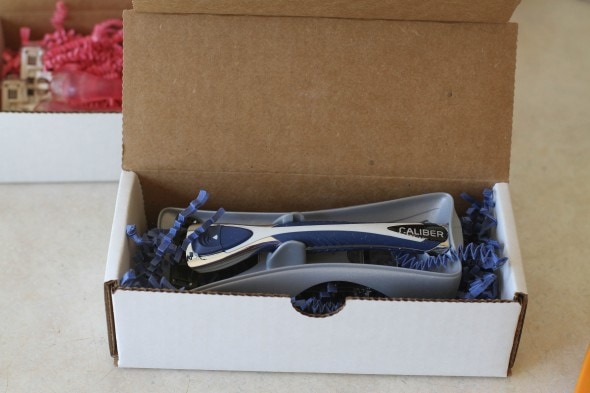 *99 Cent Razor doesn't currently carry women's razors with replaceable heads. But I order the men's razors, which seem just the same as "women's" razors, except they're blue. So, just get the men's razors. You don't need a pink razor…the blue ones work fine!
I liked the razors when I initially wrote my review, and I'm happy to say that I'm still pleased with 'em. I think they're just as great as other very expensive 3-blade razors, and they're a marvelous price.
So, I decided to order some more.
Since I'm switching Lisey over to the razors that have replaceable heads, I needed another handle. So, I opted to order another free trial ($2.95 shipping) and then I chose a subscription plan.
99 Center Razor has restructured their razor plans a bit, and I picked the infrequent shaver plan that sends me 5 razor blades every quarter for $6.95.
So, for $28 a year, I think our razor needs should be covered. Woohoo!
(Mr. FG and Joshua both use electric razors, so they're good to go.)
I'll be saving money by buying my razors this way, and since the razors come without retail packaging, they're a less trashy option.
Also, the box is recyclable and the paper shreds are compostable. Even the packing peanuts are the sort that dissolve in water. Yay!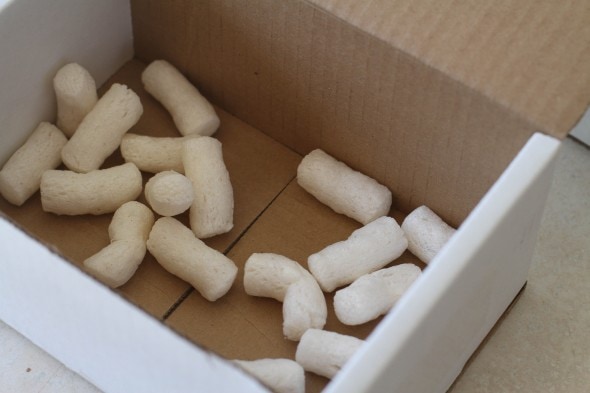 If you'd like to try out 99 Cent Razor, here are your options.
Free Trial ($2.95 shipping/setup fee)
A lot of you that tried the 99 Cent Razors loved 'em, but a few of you weren't tickled to death with them.
99 Cent Razor understands that you'll want to try the razors out, so they offer a trial option. To get the trial, you do sign up for a subscription, but you can cancel it at any time with no obligations.
Basically, you pay $2.95 and you get either two disposable razors or you get a razor handle with two razor heads.
Then after 14 days, you get your first subscription shipment.
So, if you get your trial pack and decide you don't like the razor, or you just don't want to go the subscription route, you can cancel and you're good to go.
I personally think $2.95 is a pretty low-risk way of trying these out.
I mean, if you hate them (I don't think you will!), you're only out $2.95. And if you love 'em, then you're on your way to serious shaving savings.
Blade Refills Without a Subscription
If you've already tried a 99 Cent Razor and you know you love it, then you can just buy blades outright with no subscription necessary.
You can choose 10, 15, or 20 blades, but the 20-blade set is the best price ($1.50 per blade). And shipping is free!
I thought about going this route, but since I needed a razor handle for Lisey, the free trial + subscription thing made the most sense for me.
Also, the razors are slightly cheaper through the subscription (each month you pay $0.99 per blade plus $1.99 shipping which averages out to $1.39 per blade)
So.
If you're new to 99 Cent Razor and you want to try before you commit to a 20-pack (very sensible), get the free trial option. You can always cancel if you want to!
But if you already have a blade handle and you already know you love 99 Cent Razors, and you prefer not to subscribe to stuff, then I think the refill packs are a great idea for you.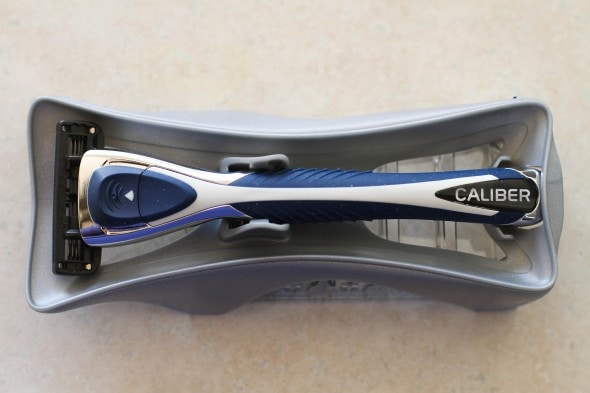 Give 'em a try! It's a super low-risk proposition, and you could save yourself oodles of money on shaving every year.