On Tuesdays and Thursdays, I post a picture and just a few words.
In terms of actual shredding time, a food processor is faster.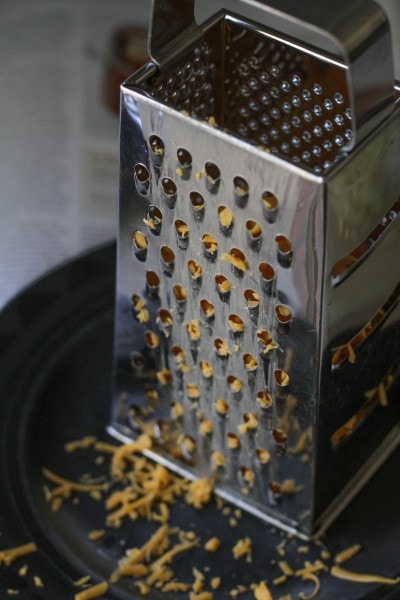 But when you factor in the time it takes to haul the processor out of the cabinet, set it up, and then wash it, I feel like my box grater is faster overall.
I suppose this would change if I had to shred pounds and pounds of cheese, but for an 8-ounce block, I opt for the box grater every time.
Do you feel the same, or are you a food processor fan?
_____________________
P.S. I found my grater at Goodwill but Cook's Illustrated highly recommends this Rosle Stainless Steel Coarse Grater
. Or if you want a box style like mine, they recommend this Cuisipro 4-Sided Boxed Grater
. They strongly feel that the Rosle one is the best grater out there, though. And at $28, it's way cheaper than a food processor!
P.P.S. I do love my food processor for some things, like making strawberry banana ice cream or slicing for scalloped potatoes. But for grating cheese, it's not my favorite.