If you follow me on Instagram, you know that I often have a plate of veggies + some kind of protein for breakfast or lunch.
(chased with dark chocolate, full disclosure)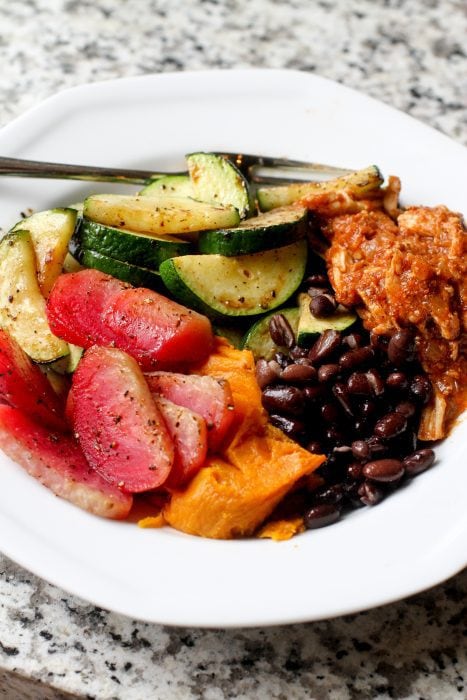 I've found this to be a really great (and pretty quick!) way to get more veggies into my diet at either breakfast or lunch.
That's better for my body and it's also a really helpful way for me to avoid wasting vegetables.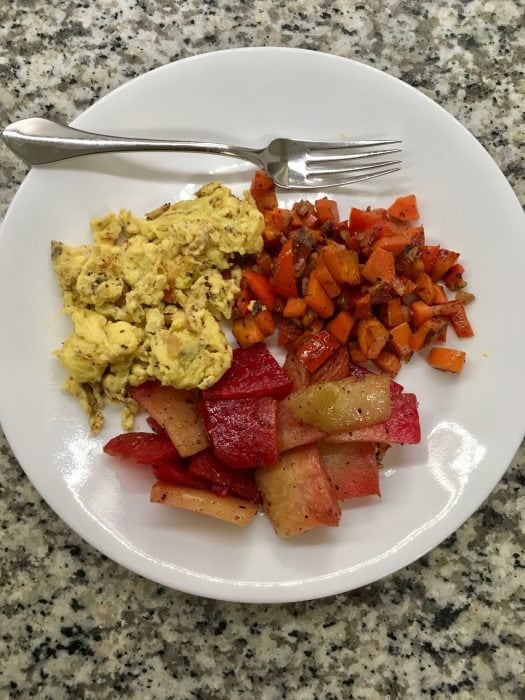 Since I'm usually just making this for myself, I use my small cast iron skillet.
I got it for something like $5 twenty years ago, and it's still going strong.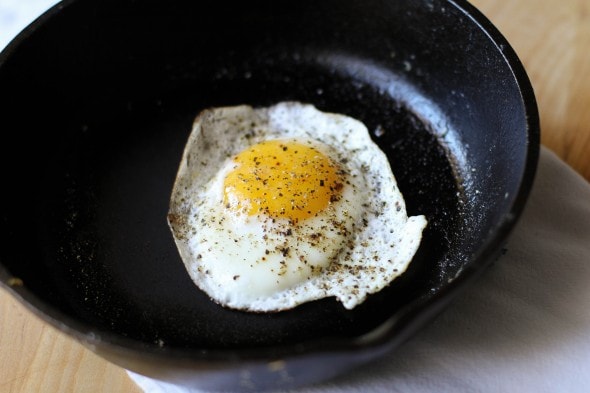 I also sometimes use my slightly larger Lodge cast iron skillet (it comes with a red silicone handle cover, which is fabulous.)
(You can find both pans on my Amazon shopping page, which is an affiliate page.)
You can use whatever pan you want, but cast iron is very helpful for getting a nice sear on your veggies. Plus, it's cheap and nearly indestructible.
First, I add some fat to my cast iron skillet and set it to heat over medium heat. I use bacon grease if I have it around, but of course you can use whatever fat you want. I think some hot fat is pretty essential, though.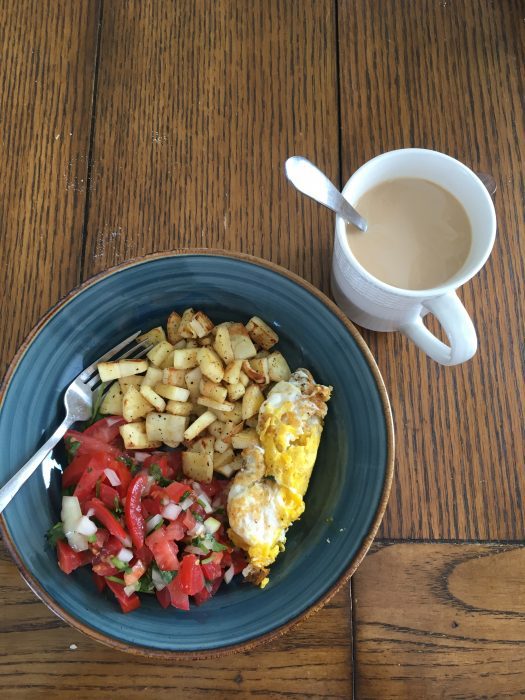 Second, I poke through my fridge to see what produce and protein I need to use up.
Then I cut up my produce, add it to the now-hot skillet, and sprinkle it with salt and pepper.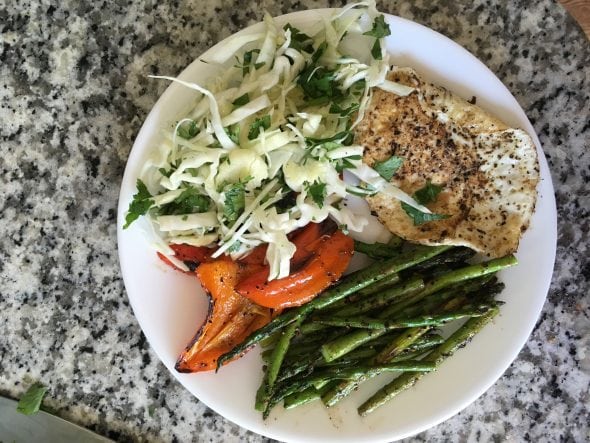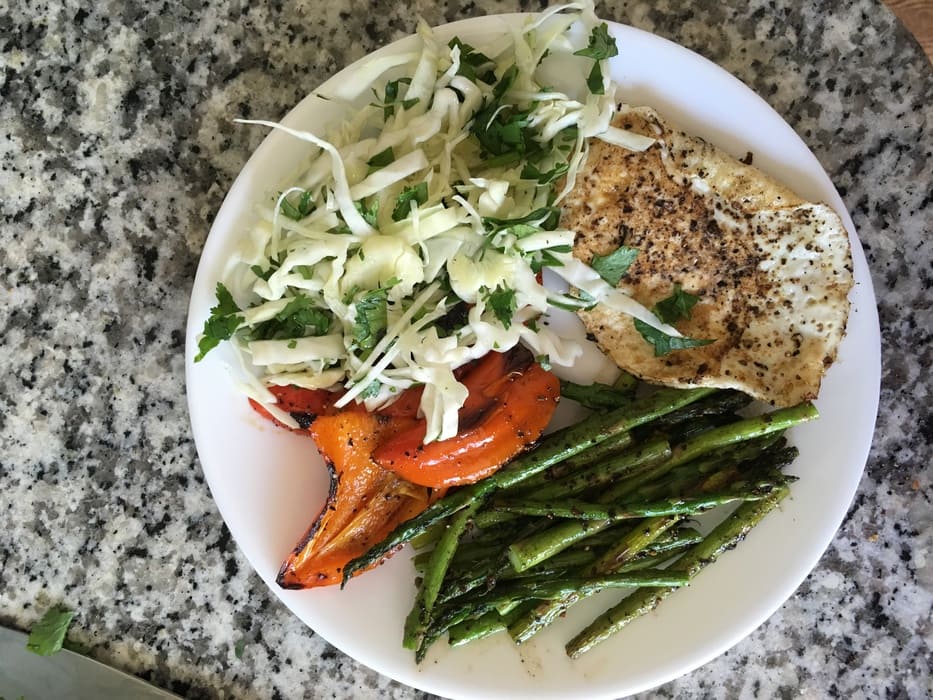 And depending on what protein I have, I either cook it with the veggies (sausage, for example) or cook it quickly after I take the veggies out (eggs!)
I don't cook my vegetables super long…just enough to get them crisp-tender.
To recap, the important stuff:
hot cast iron pan
hot grease
salt and pepper
random veggies
some kind of protein
It really doesn't take that long, (especially if you have some prepped produce), and I think you'll find you eat more veggies and waste less produce if you add a skillet meal to your breakfast/lunch routine a few times a week.