For a bit of normalcy around here: a usual mid-week five frugal things post!
1. I ordered a lidded 8×8 Pyrex pan
Zoe baked brownies (using this not-from-a-box recipe that she loves), I was reminded that whenever I need to store something in my lidless Pyrex 8×8 pan, I have to use foil or plastic wrap.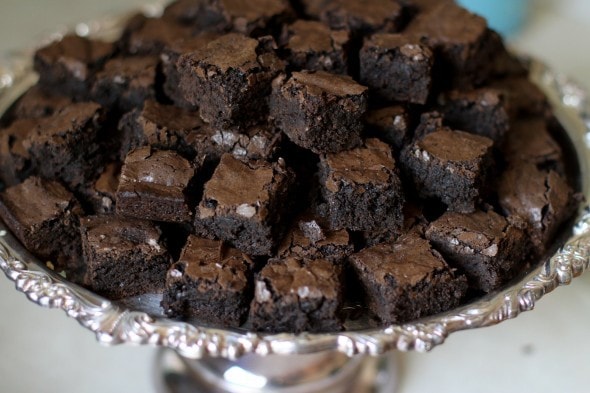 Neither option is particularly frugal or eco-friendly, so I ordered a pan with a lid.
(I tried to order just a lid, but reviews said the stand-alone 8×8 lid does not fit my particular Pyrex 8×8 pan. Boo!)
This is more expensive up front, to be sure, but now I will not have to use any throw-away coverings for 8×8 dishes ever again.
I love my other Pyrex lidded dishes, especially for fridge storage because you can stack other things on top of them.
So, I know this is going to be so much nicer to use!
2. I sold two more books
I haven't sold much from my stash of books lately, but two orders came in recently. Maybe people are reading more because they're stuck at home!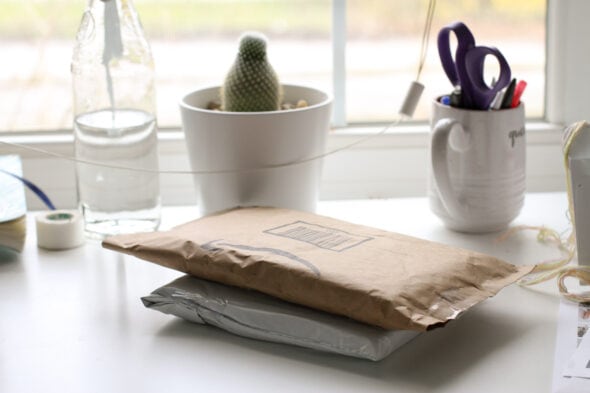 Of course, I shipped them in packages I've saved from our own online orders.
3. I used a cereal bag to cover chicken for pounding
You can pound chicken with no covering, of course, but that gets a little messy.
Cook's Illustrated recommends covering the chicken with plastic wrap, but I don't love using plastic wrap.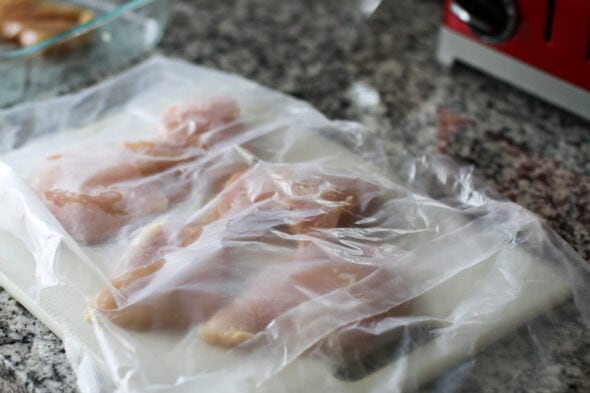 So, I sliced open an empty cereal bag and used it instead.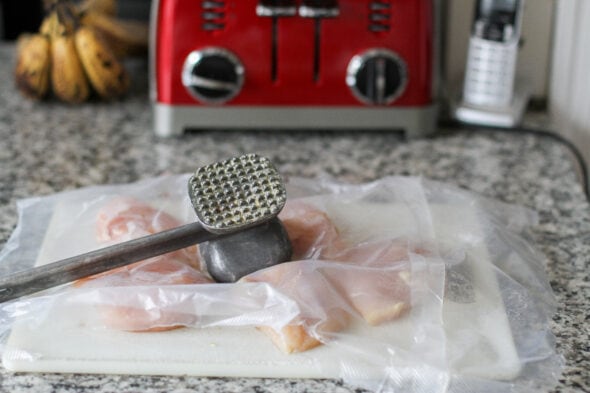 4. I used saved oil to fry chicken
Last time I needed a fair amount of oil to fry something, I strained it and put it in the fridge.
So this time around, I just poured the 1/2 cup I needed from my saved oil.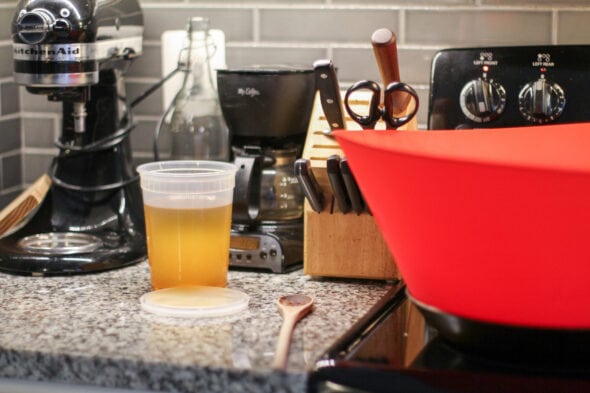 (In case you've never done this before, you should know this works fine as long as you haven't used the oil for some kind of seafood. That tends to make the oil taste rather fishy.)
5. I ordered 6 coffee bags
Lisey and I both like the Starbucks mocha flavor the best, and not every store has it, even when everything is at usual stock levels.
Hazelnut, Cinnamon Dolce, Caramel, yes.
Mocha, no.
So, I ordered six bags online.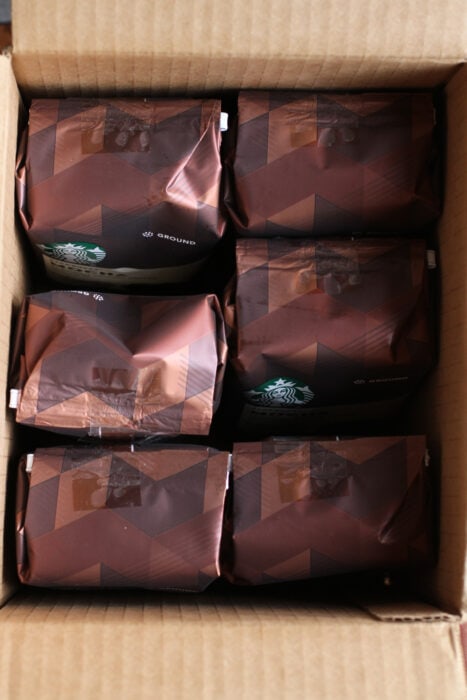 Which means if nothing else, we will at least have coffee for the foreseeable future.
Your turn! Share your five frugal things in the comments.