I have often mentioned that I employ breakfast and lunch as use-it-up meals for myself, and I've shared some of my tactics here and in my food waste course.
But I thought it might be helpful to see these tactics in action, so I've been photographing my breakfasts and lunches of late, and I have a pretty big collection to share.
breakfast | rice with berries + sauteed sausage
I heated leftover rice with milk, a little sugar and salt, and cinnamon to make something like rice pudding.
Then I added cream on top plus blackberries from Hungry Harvest.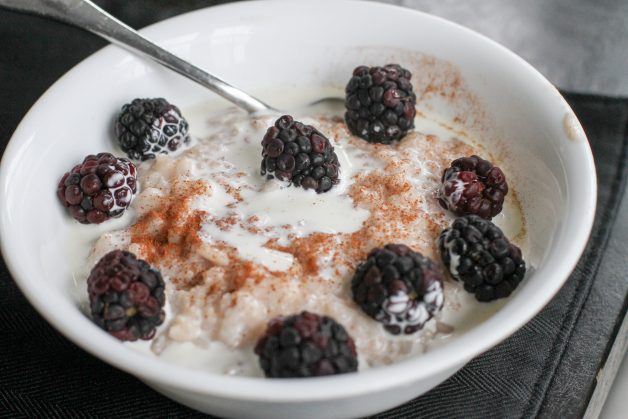 And on the side, I had a chicken sausage (I bought a bunch on a clearance markdown and froze them) sauteed in bacon grease.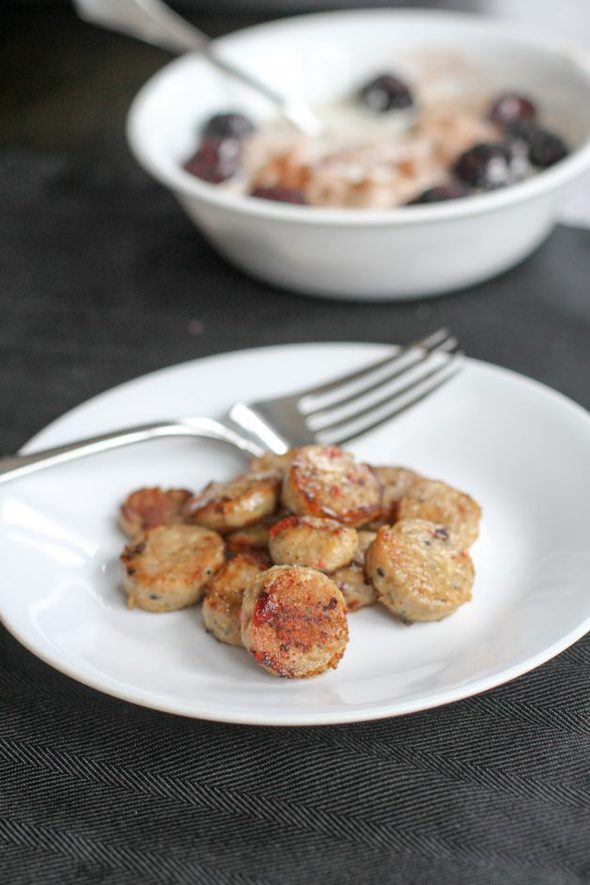 breakfast | sweet potato + sausage + egg + pear
Another one of the clearance sausages, a sweet potato from Hungry Harvest, and a pear from Hungry Harvest.
Plus a trusty fried egg.
breakfast | spaghetti squash + eggs and cheese
Hungry Harvest sent me a spaghetti squash, which I cooked, shredded, and refrigerated.
I saw the last two cups of it in the fridge one morning, so I sauteed the squash (in bacon grease) with salt and pepper and topped it with two fried eggs and some shredded cheese.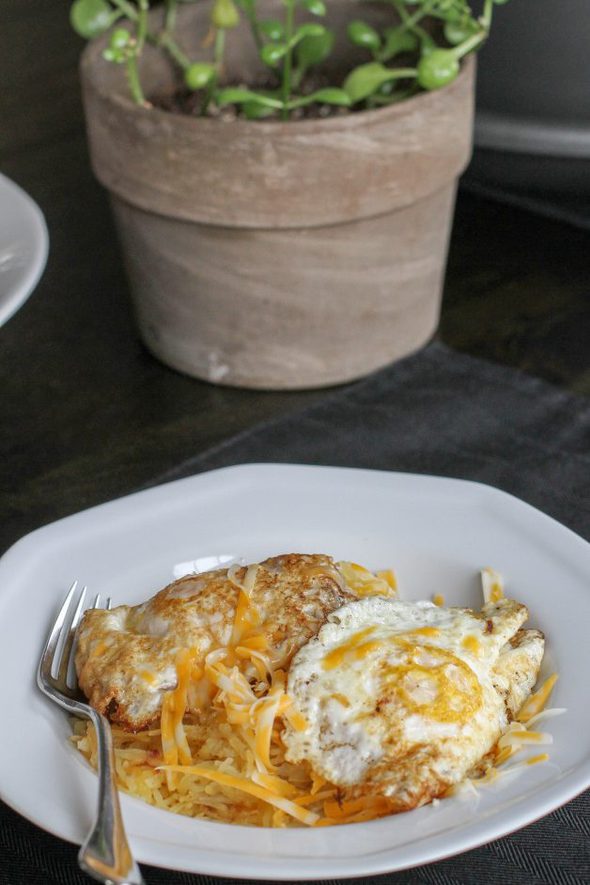 breakfast | mashed potato patties + fried eggs
I added an egg to leftover mashed potatoes, shaped them into patties, and fried them. Fried eggs for some protein!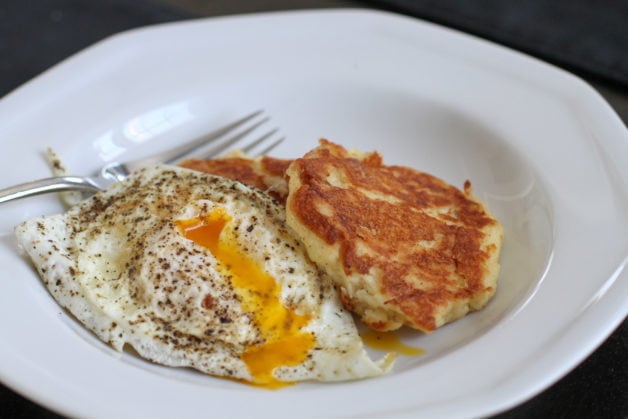 breakfast | carrot cake oats, over and over and over
I've been eating these on repeat to use up all my huge Hungry Harvest carrots.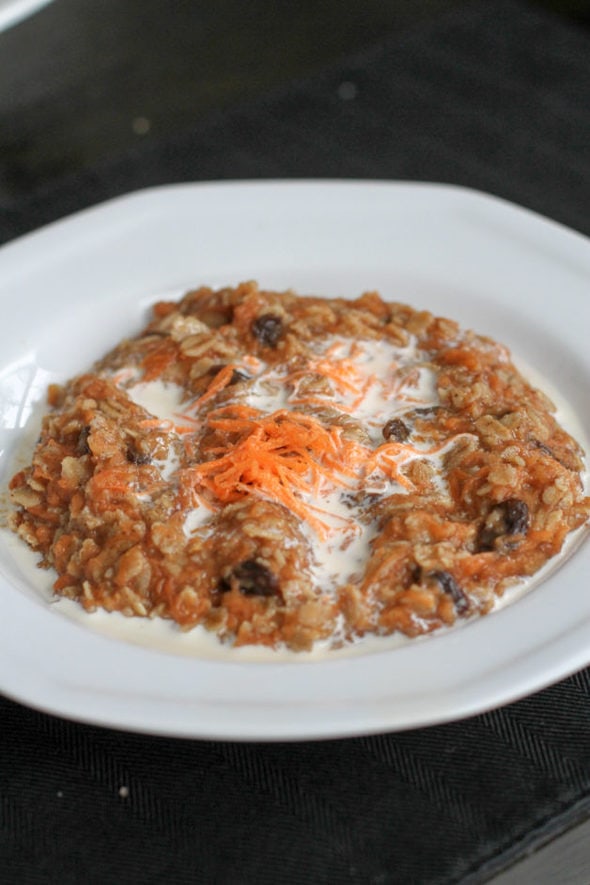 breakfast | random egg, ham, and veggie plate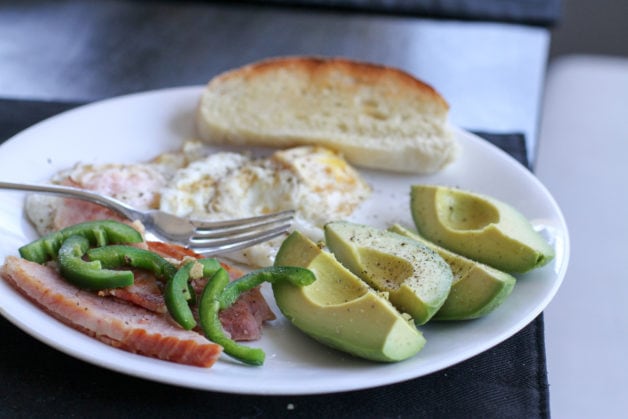 The theme here is Things That Needed To Be Eaten (plus eggs for extra protein).
lunch | leftover spaghetti + carrots
This one was easy; I heated up leftover spaghetti, but I added in some shredded carrots.
(Hungry Harvest has been giving me a lot of carrots!)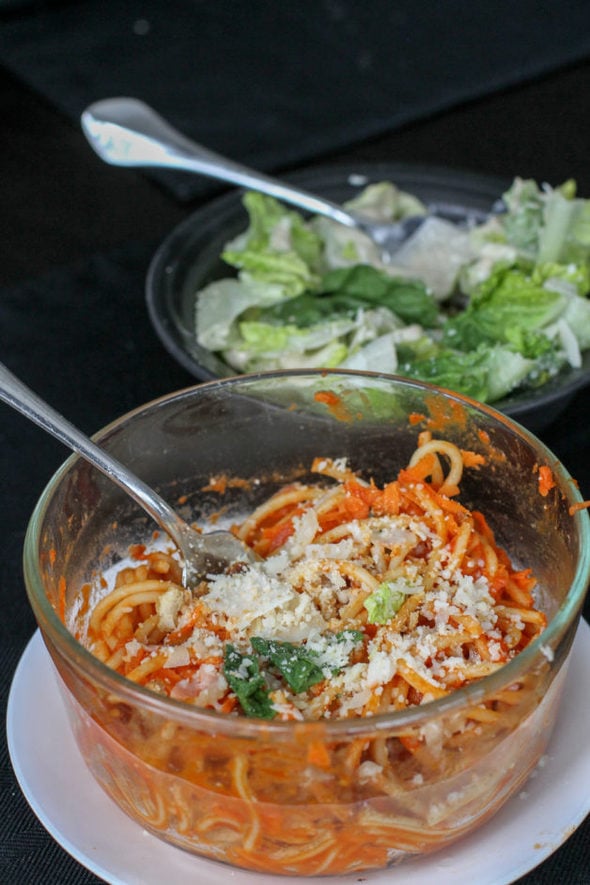 lunch | ham + mashed potatoes + jalapenos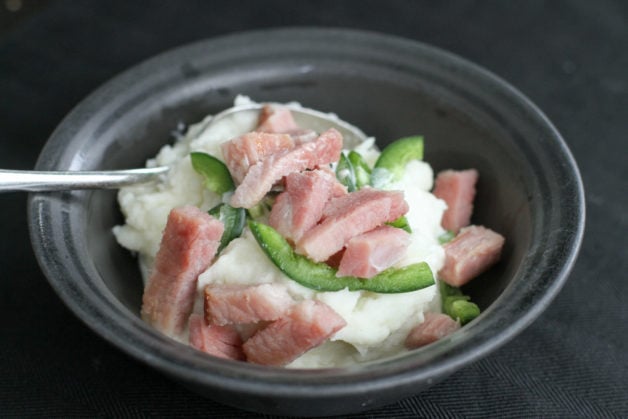 This one could have used a fried egg to tie it all together, but it was all right as-is.
lunch | butternut squash soup + French bread
I'd made the soup to use up a squash that had sat, unloved, for a while.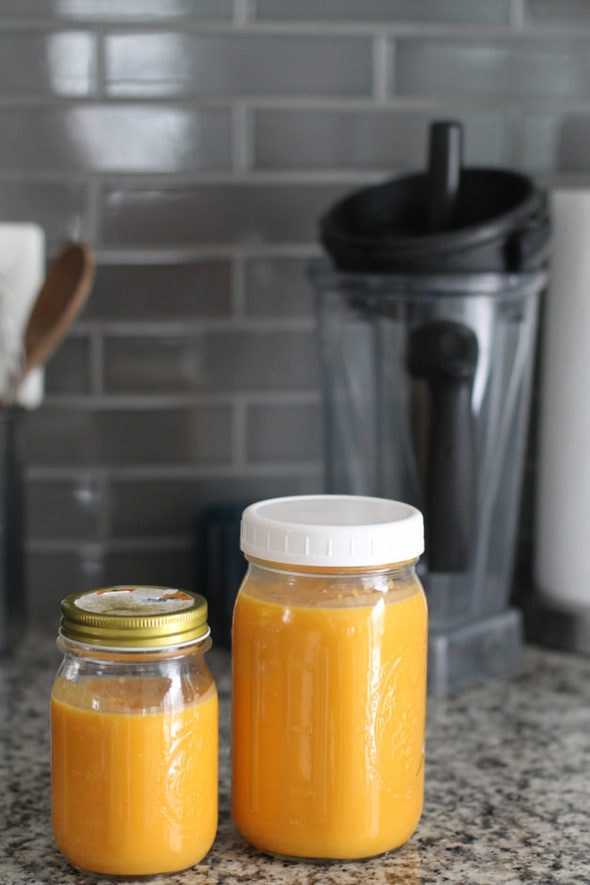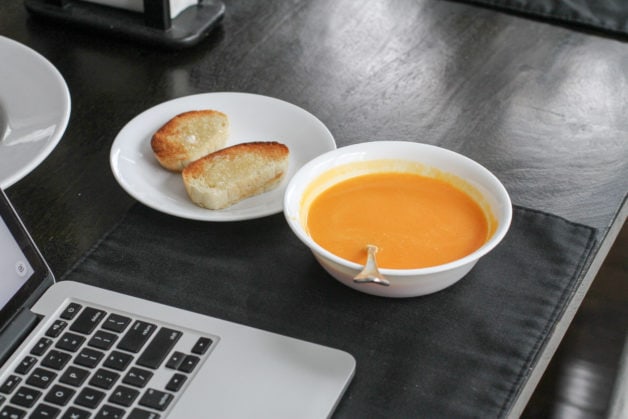 I spread some peanut butter on the last graham cracker too.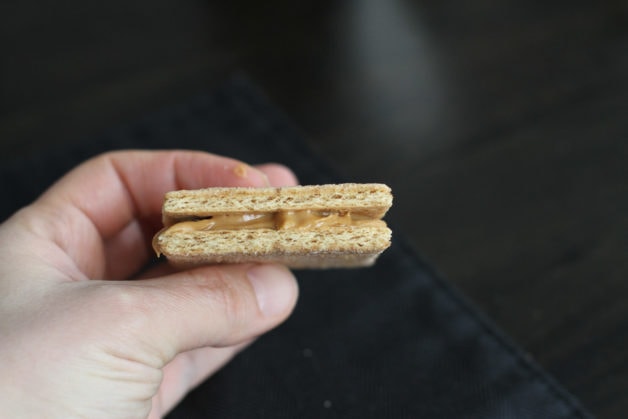 lunch | shrimp and grits + blueberries
Sometimes I plate my meals nicely.
Sometimes, I do not!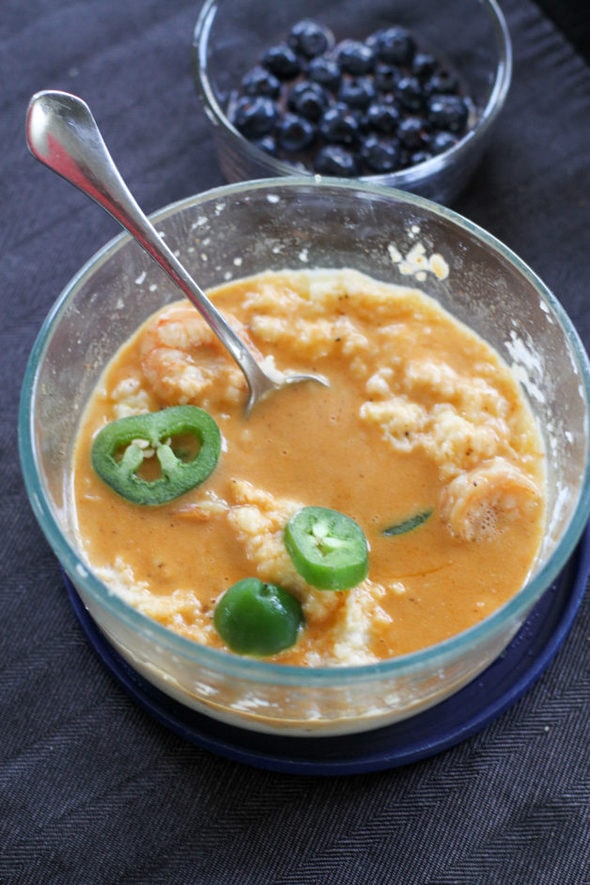 Shrimp and grits recipe is here.
lunch | blt with mayo packet
I do not remember how we can to have a few packets of mayo here. But I used them to make a blt with some leftover cooked bacon, which I re-crisped in my skillet.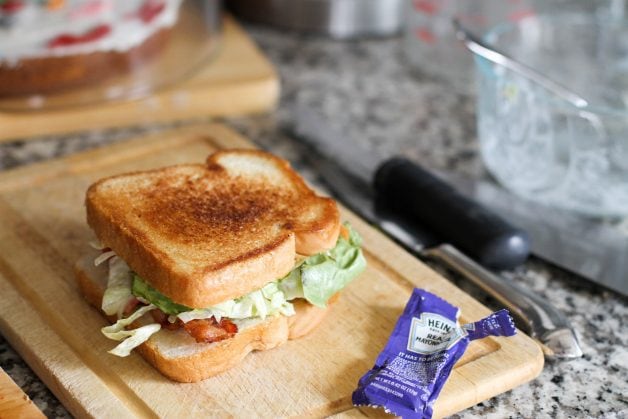 lunch | hot ham sandwich
We had some leftover ham from dinner, so I used that to make a grilled ham and cheese sandwich, which included the last of the hot cherry peppers.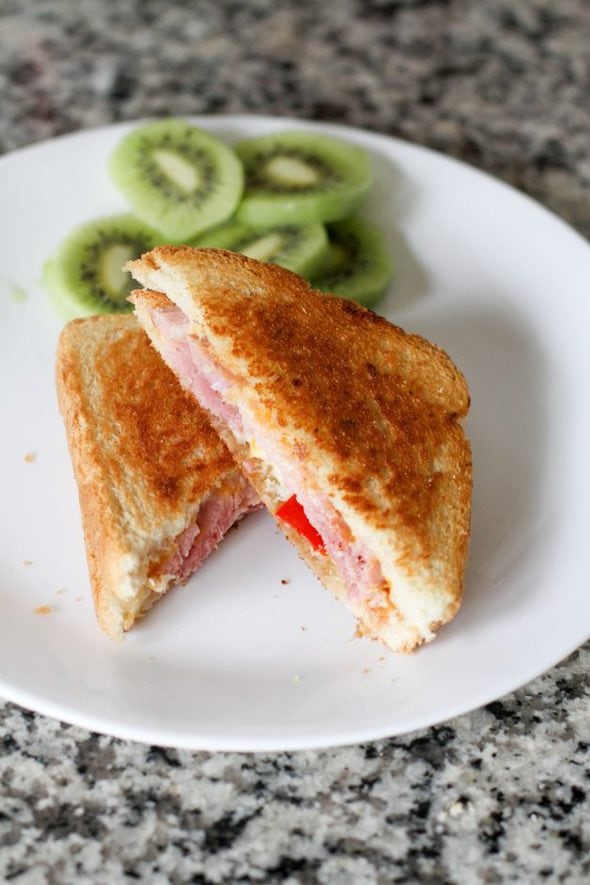 Kiwis on the side because we had a lot to use up!
lunch | another day, another panini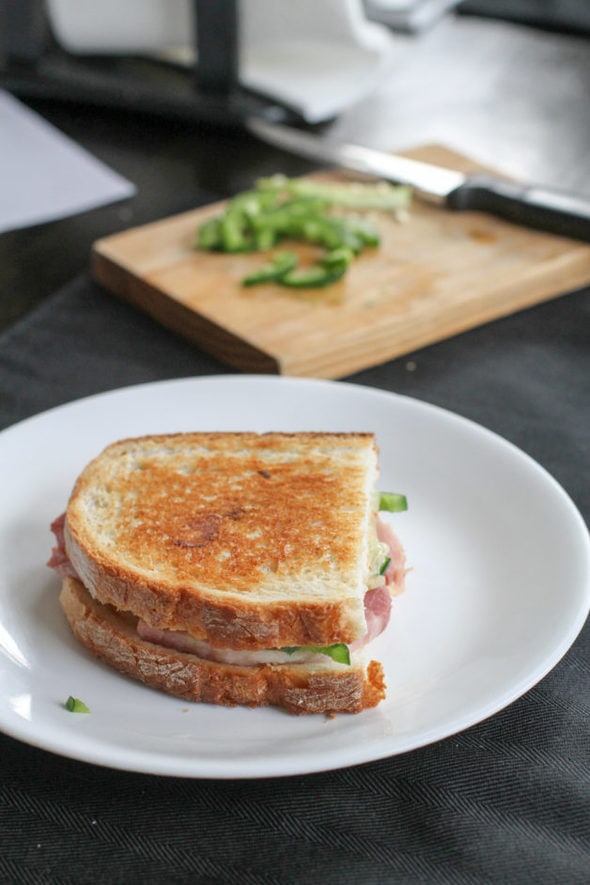 So useful for combining random meats, veggies, and cheeses.
lunch | burrito bowl leftovers, part 1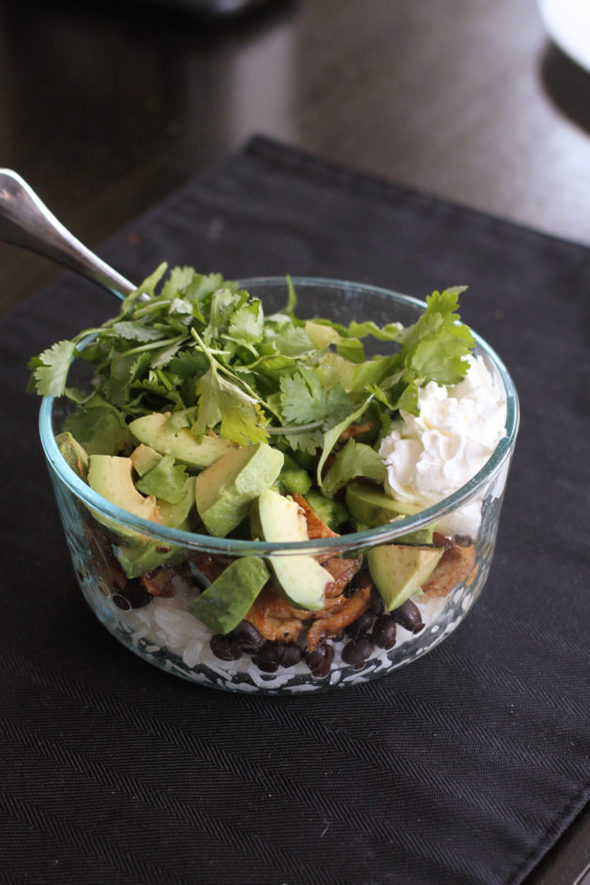 Burrito bowls ingredients make for very good leftovers!
lunch | burrito bowl leftovers, part 2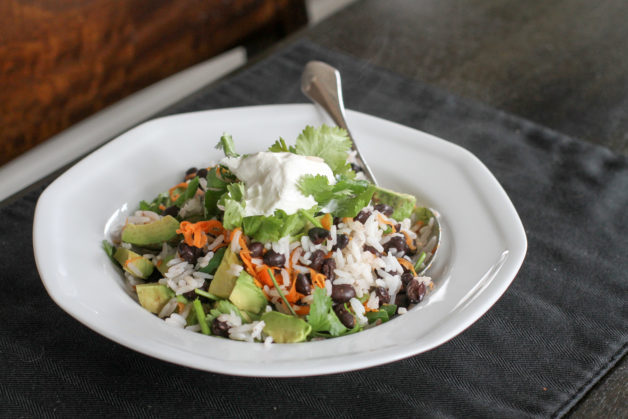 I added shredded carrots because, again, Hungry Harvest has been generous with them.
lunch | pasta alfredo leftovers with bacon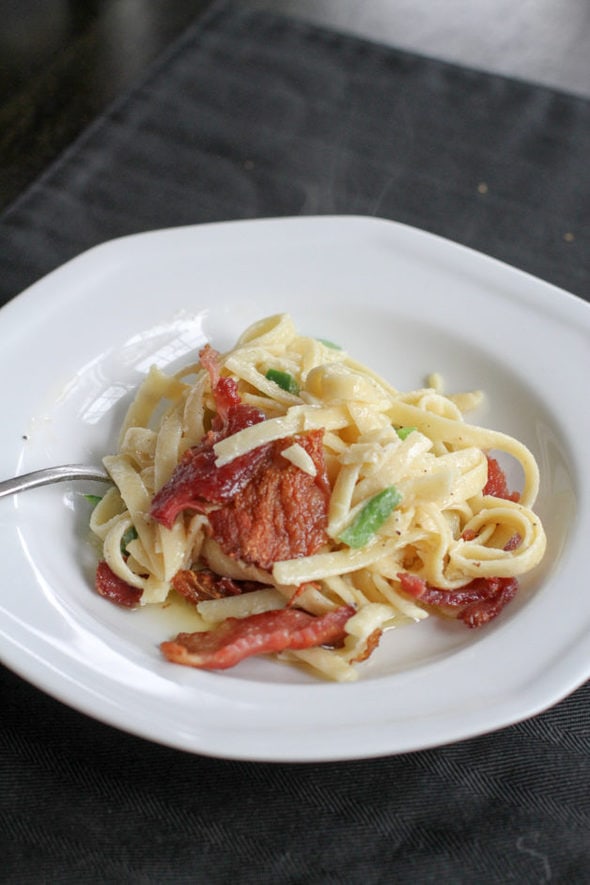 I crisped up some leftover bacon in a skillet and then added it to my pasta, along with some sliced jalapeno.
lunch | pasta alfredo, part 2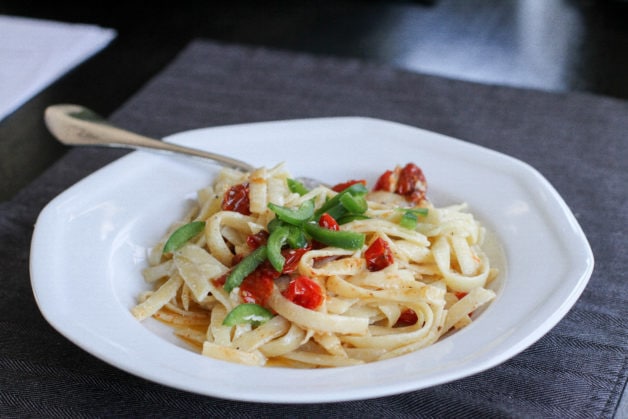 This time I mixed in some grape tomatoes, which I'd roasted a few days prior. The tomatoes had been getting a little soft, so roasting was perfect.
limes
One random thing to finish up the post!
I had used part of a lime for a recipe, so I cut what was left into small slices and added them to a glass of water.
I had fun collecting these photos to share with you (a great way to keep me accountable in my food waste efforts!), so if you enjoyed them, I'll make another collection and share them in a few weeks.