These types of posts have been showing up pretty frequently around here, haven't they? I can't help myself…miscellany posts are just so much fun to write.
A tale of….chicken. and broth. and salad.
I bought some split chicken breasts the other day because I needed boneless breasts (the boneless ones were not on sale and the split ones were). Obviously, that meant I had to de-bone the breasts, and after I did, I boiled the bones to make chicken broth, and I pulled off the bits of meat that were left on the bones.
Yesterday I remembered that this chicken needed to be used, so I made a little lunch-sized chicken salad for myself with mayo, salt, pepper, celery, and dried cranberries.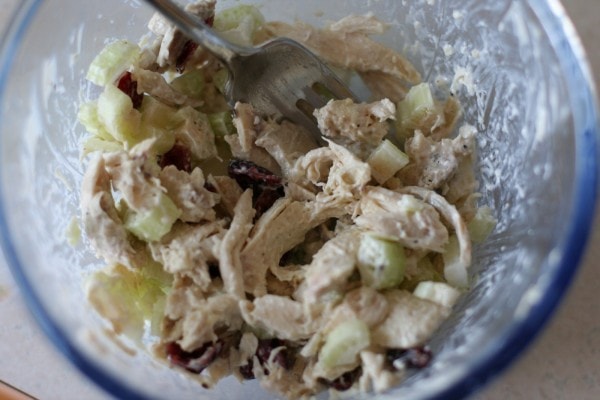 Super tasty. And frugal to boot.
A wedding
Mr. FG and I went to a wedding in Lynchburg, VA this weekend.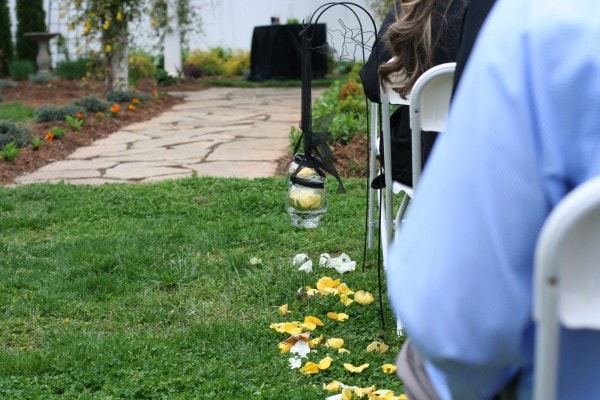 We left the kids with my parents (my kids don't love weddings*, and the drive was not insignificant) and stayed overnight.
*Zoe doesn't like weddings per se, but she does dearly love to dance at wedding receptions!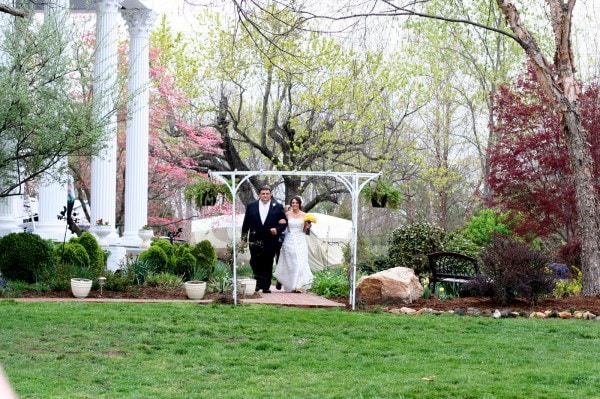 It really was too cold for this kind of shoe, but when you've just gotten a pedicure with a Groupon, you don't want to cover it up. 😉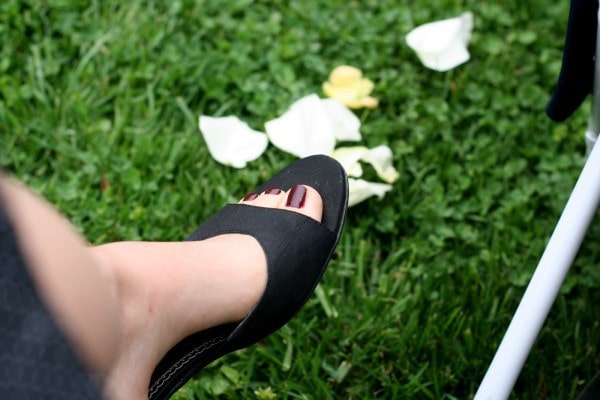 I wore my $6 Goodwill dress with two sweaters on top (I started out with one and then added another. And I'd have worn a third if it was available!).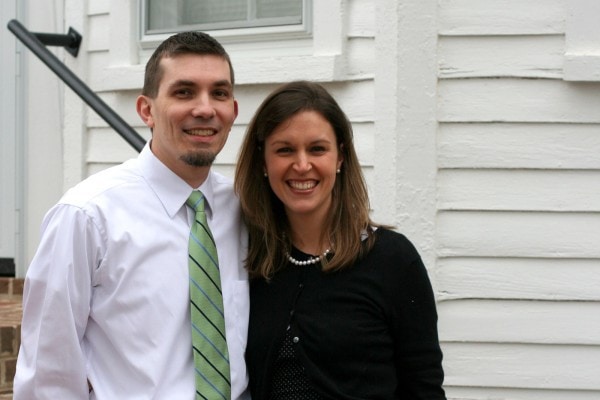 As always, it was delightful to spend some alone time with my Mr. FG.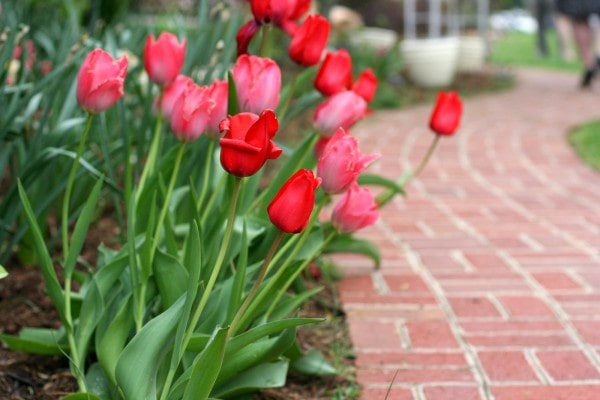 Speaking of Mr. FG, do you know how lovely he is? So lovely that when we saw this very fancy-looking Goodwill, he insisted that we stop so that I could check it out.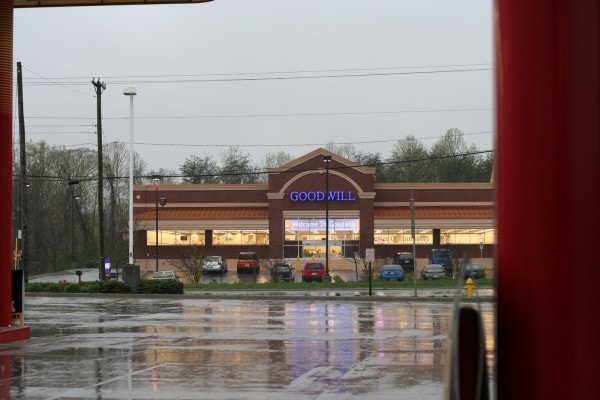 This was especially generous because thrift stores are so not Mr. FG's thing.
I actually decided that my own more humble looking Goodwill store is better, though I have to say that this one was large and well-lit and very organized. My Goodwill just has better stuff.
And that's a good thing because I don't find myself in Lynchburg very often. 😉
The ups and downs of spring weather
After the chilly temperatures of the weekend, yesterday was downright hot. Mr. FG and I did some yard work, the kids played (and ate lunch!) outside, and we were all so sweaty by bedtime, it was showers all around.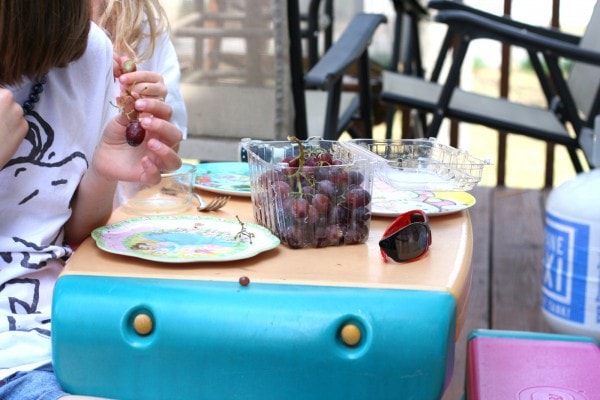 Weather like this makes me happy because my heat pump has not had to run, and my house is delightfully warm (but not so warm as to require AC).
Normally when I blog in the mornings, I'm wearing layers, socks, and slippers and I'm still cold. But today, I'm sitting here in jeans, a short sleeve shirt, and bare feet and I'm feeling fine.
Update on the reader we advised!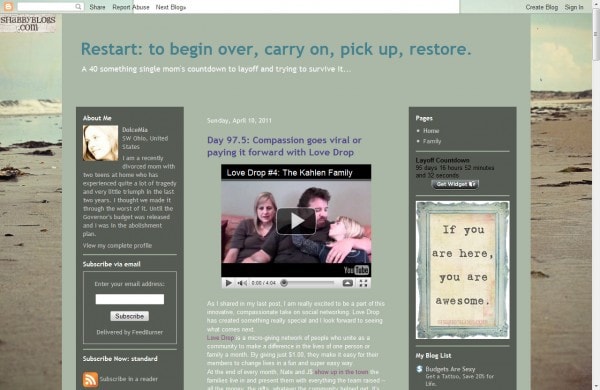 Last week, you all generously offered up scads of great advice for my reader, Rita, who is scheduled to lose her job in 3 months. She was very encouraged and inspired, and she's started up a blog to track her progress as she works to get her financial house in order.
I know from experience that blogging is so much more motivating and inspiring when people are reading, so if you'd like to help encourage Rita to stay on track through these tough times, go subscribe to her blog (the subscription box is on the left-hand side) and leave some comments for her.
_________________________
I think that's probably enough miscellany for one day, don't you? Have a lovely Tuesday. 🙂
Today's 365 post: Maybe I should start weighing my dough.
Joshua's 365 post: What a nice surprise!