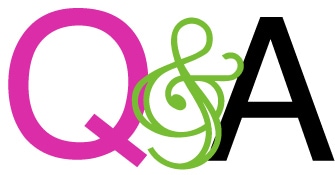 Every Monday, I answer a few of the questions that my readers send me. If you have a question you'd like me to answer in a future Q&A post, just leave me a comment here or email me (thefrugalgirl [at] gmail [dot] com) and put Q&A in the subject line. I look forward to hearing from you!
How do you store your yeast?
I recently bought a big bag of yeast from Costco. But I'm not sure of the best way to store it. Please help.
Thanks!
Dana@LoveLikeThisLife
I keep mine in a screw-top Rubbermaid container in my freezer. This probably isn't truly necessary, since I go through a big bag of yeast pretty promptly, but I guess I err on the side of caution! The fridge would probably work just as well, though.
I measure the yeast out of the Rubbermaid container and add it directly to the recipe without letting it thaw or warm up and it's never been a problem for me.
(side note: For those of you who'd like to buy yeast in bulk but don't own a warehouse club memebership, go buy some online. Amazon sells the exact same thing I get at Costco: Red Star Baking Yeast
. It's $10 instead of $3.50, but that's still way, way, waaaay cheaper than buying it in the small packets or jars. And if you join Swagbucks, you can earn some Amazon gift cards to pay for your yeast.)
I understand that this may be a touchy subject, but have you given any thought to how you may react/deal with it if any of your children grow up and are religious in a different manner or aren't religious at all?
-Rebecca
Yep, I sure have. I think that knowing and trusting God is the most important thing in life, and I pray every day that my children will come to saving faith in Jesus. Based on what the Bible says, I think that Mr. FG and I can be optimistic about the possibility of all four of our children becoming Christians, but there are no guarantees.
If one or more of our children rejects the Christian faith, we will still love them just as much as we would otherwise. Given Christianity's exclusive claims, we certainly couldn't support or condone beliefs that lie outside of the Christian faith (that'd be quite illogical), but that doesn't mean we couldn't still love our child.
So, there would be loving disagreement, and we'd certainly pray for God to soften that child's heart, but there would be no shunning or rejection of the child.
I have always loved baking but recently started doing it for more practical and budget-cutting reasons thanks to your blog. I find honey (used in your everyday whole wheat bread, which is delicious by the way!) to be quite expensive and wondered where you buy yours. I also wondered if it's ok to substitute sugar for the honey. Would you need to make adjustments to the liquids to compensate?
-Rebecca
You certainly can substitute sugar for the honey in the whole wheat bread recipe (I've done it oodles of times) and in most yeast bread recipes.
I don't usually measure all of the flour I add to my yeast doughs (I go more by feel than by cups), so I can't say for sure exactly how much difference the sugar vs. honey makes. I imagine that using sugar means you need a little bit less flour, but it's not going to be a big change to the recipe.
Honey does act as a preservative in baked goods, so if you use sugar, you may notice that your bread doesn't stay fresh quite as long. If this seems like a large problem to you, you could always freezer whatever bread won't be used in day or two.
I often buy my honey in a large container from Coscto, but I've also bought it at Aldi.
______________________________
Readers, how do you store your bulk yeast? And do you sub sugar for honey in yeast breads?
Today's 365 post: I don't have cute feet. And I got a really late 365 post up yesterday, which means you probably missed it: Last Sunday
Joshua's 365 post: He doesn't have one up yet for today, but in case you missed yesterdays, it's Safe Firearms.