My friend Polly suggested to me that we should have a discussion about tweaking the recipes that I've posted, and I think this is a great idea.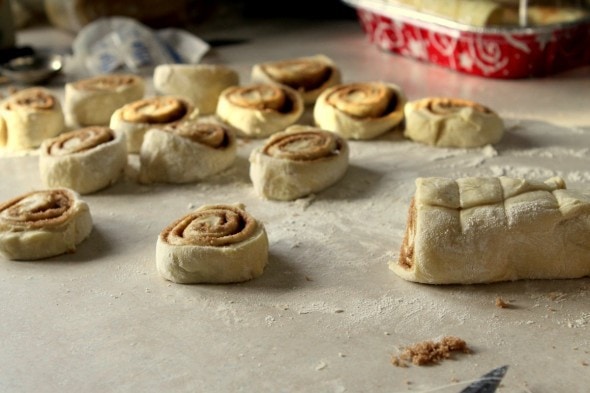 She suggested I put out the top five recipes and ask for your tweaks on those.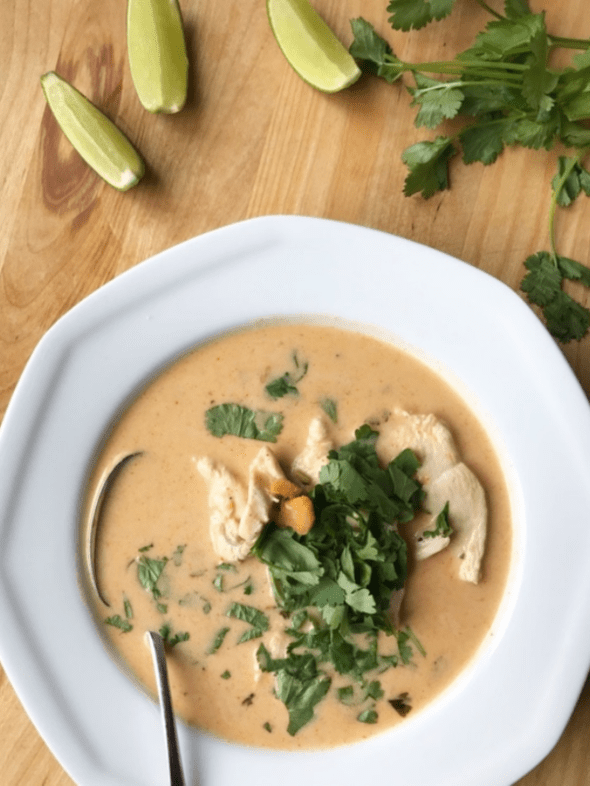 Sooo, I'll put out a few suggestions, BUT if you've tweaked another one of my posted recipes, feel free to share that too.
Brinderaded Chicken
This is a super simple recipe for a quick brine/marinade to use with chicken. If you have problems with dry, flavorless chicken, you really, really should give this one a try!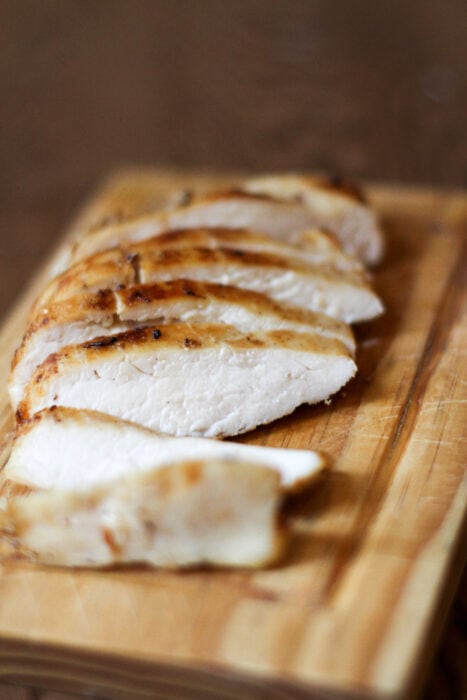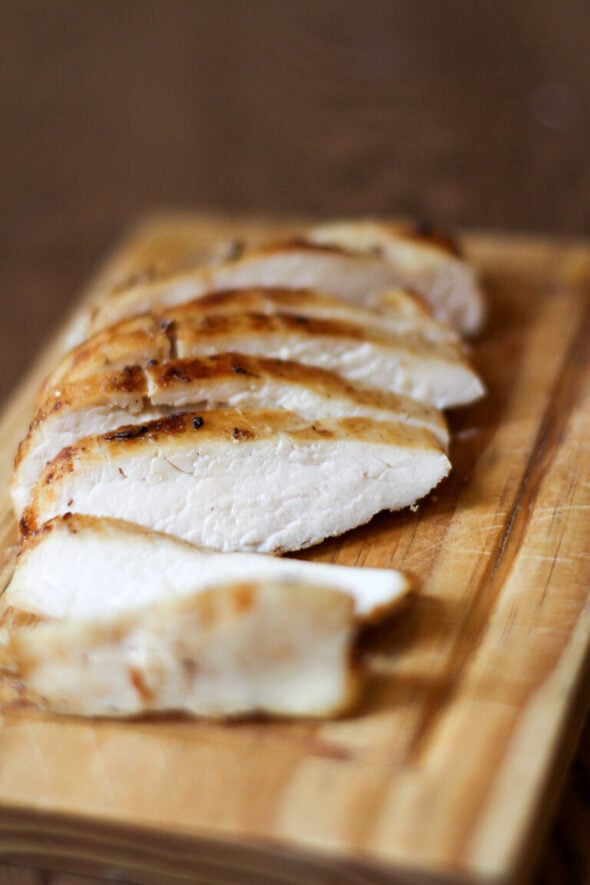 Polly's got some tweaks to share for this one; she uses 2x the garlic, oven-bakes the chicken, and serves it with pasta and red sauce or alfredo.
Lots of Clusters Granola
This is hands-down my favorite granola recipe ever.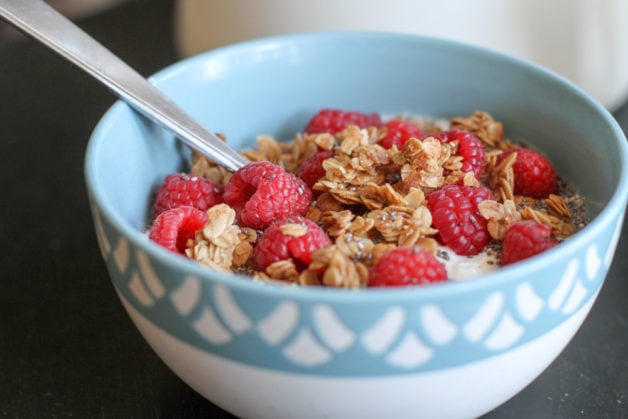 You just mix the ingredients up, press them into a pan, and bake it as one whole piece. None of that pesky stirring-during-baking stuff!
And then after baking, you can easily break it up into chunks, as fine or coarse as you like.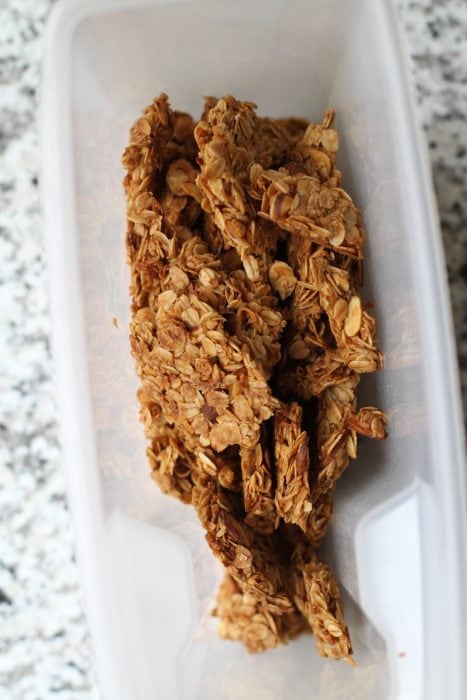 I know for sure multiple readers have tweaked this one, varying the amount and type of sweeteners, adding various nuts and fruits, and so on.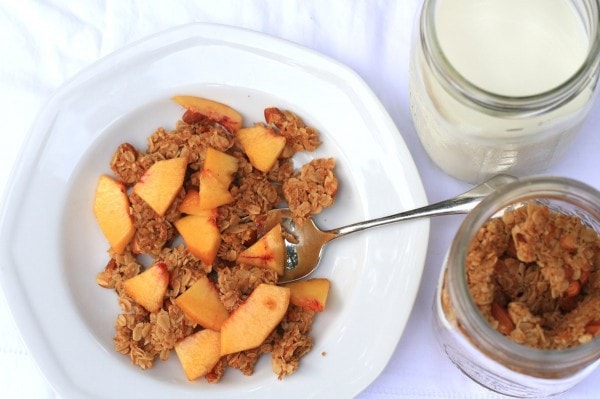 Chipotle Chicken Kebabs
This recipe includes a quick, spicy-sweet marinade, and a creamy cilantro-lime dipping sauce.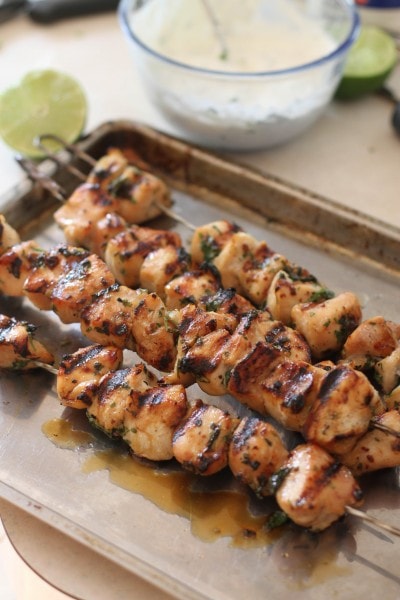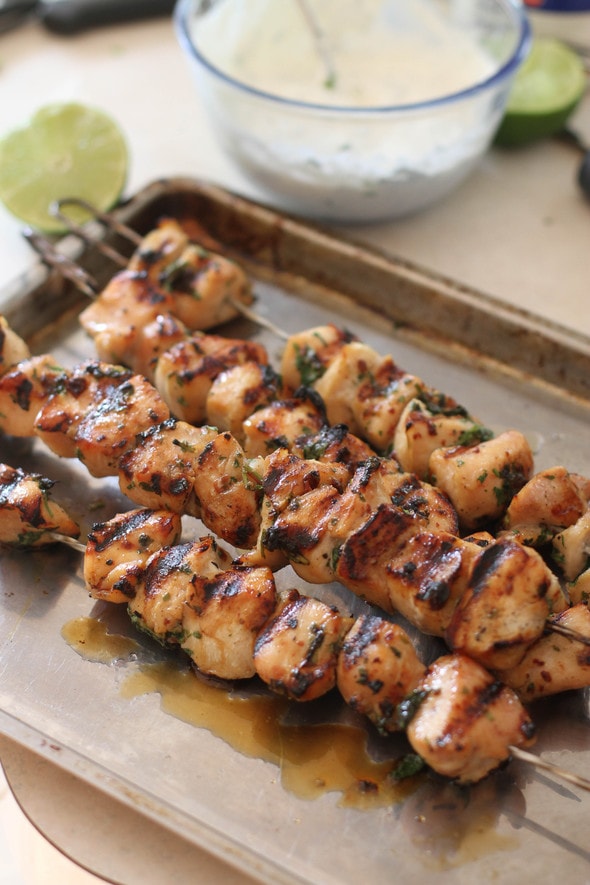 I sometimes make this as-is, and we dip the chicken into the sauce as a main dish.
But I also really like to use the chicken in a green salad, with the cilantro-lime dipping sauce as a dressing.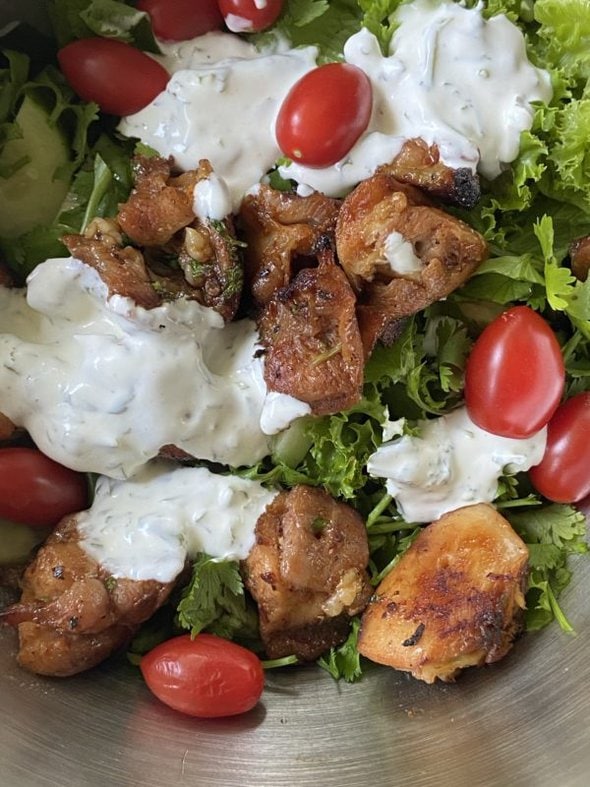 And when I make chicken burrito bowls, this is the chicken I turn to.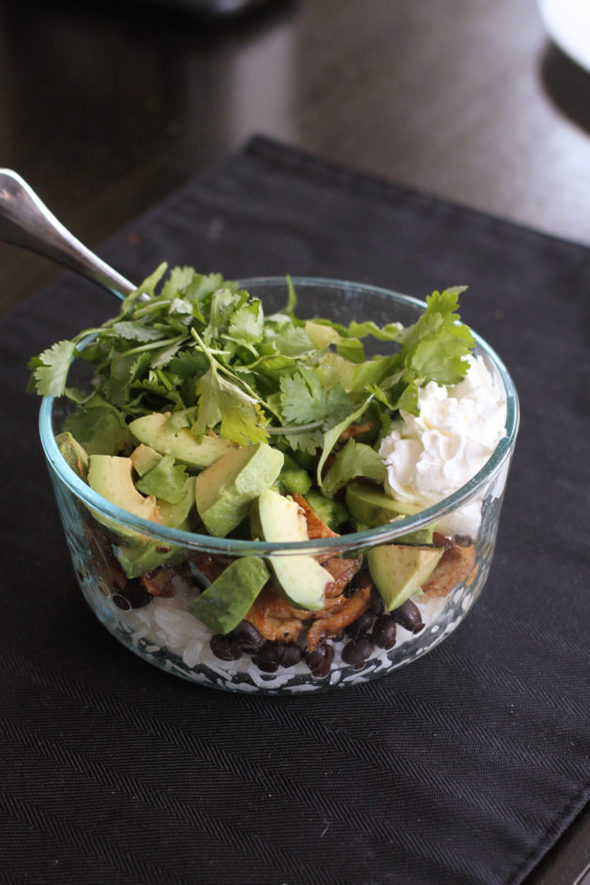 My most recent tweak to this recipe has been subbing chicken thighs for chicken breasts; I like having the flexibility to use whatever I happen to have on hand.
Orzo with Sausage and Asparagus
This pasta-veggie-meat dish makes a great one-pot dinner. My main tweak to this one is that I use a variety of vegetables in it, like broccoli, peppers, asparagus, and kale.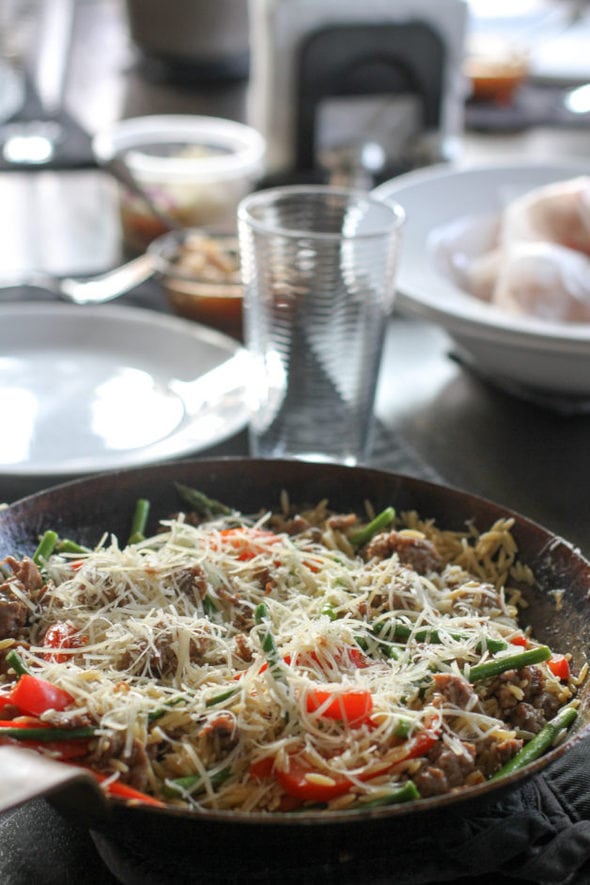 I've also sometimes used spicy sausage or added some jarred spicy peppers.
Make-Ahead Chicken Enchiladas with Red Sauce
These chicken enchiladas have been one of the most popular main dish recipes I've posted; I know lots of readers have them in their regular rotation.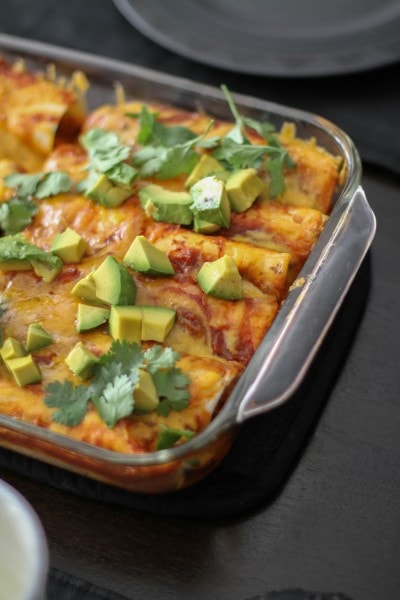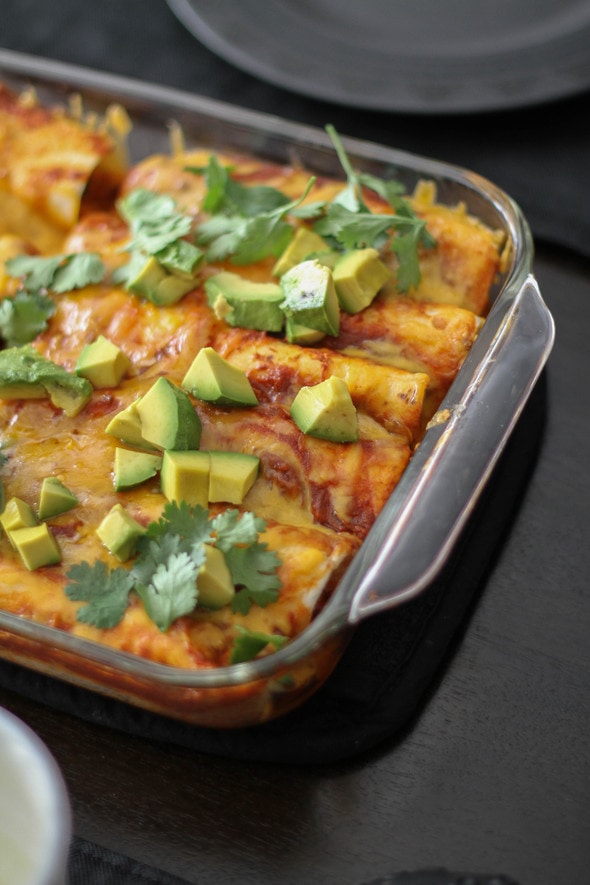 I haven't personally done much tweaking of this one, so I'm curious to hear if you all have.
Share your tweaks!
Have you:
changed an ingredient or two?
switched up a baking/cooking method?
figured out a make-ahead/freeze-ahead variation?
come up with a new way to use part of a dish?
Or done any other tweaking/changing?
You can answer for any recipe I've ever posted, not just the five I listed here. 🙂
P.S. I'm gonna also suggest my whole wheat sandwich bread, since I know many readers have tweaked this one over the years!