First up: I passed all of my competency tests yesterday, first try. Yay!!
The two professors who watched me said that I did a great a job and that they could tell I'd gone to a bunch of the optional open labs (and that's true; I did sign up for tons of those).
So….a big WHEW.
I have competency tests each semester, and I think future ones will feel slightly less nerve-wracking because at least I will know what to expect.
On to frugal things!
1. I got a $3 survey bonus from Acorns
I have a little Acorns investment account, and I noticed they sent me an email offering me a $3 investment for doing a survey.
I can be easily bought, so I spent a few minutes doing the survey, and now I've got another $3 in my investment account. Sweet!
2. I got a box of free covid tests from the library
I studied at the library for a while the other day because I had some time to kill before an appointment, and on my way out, I noticed they had a bin of free covid tests, so I grabbed one.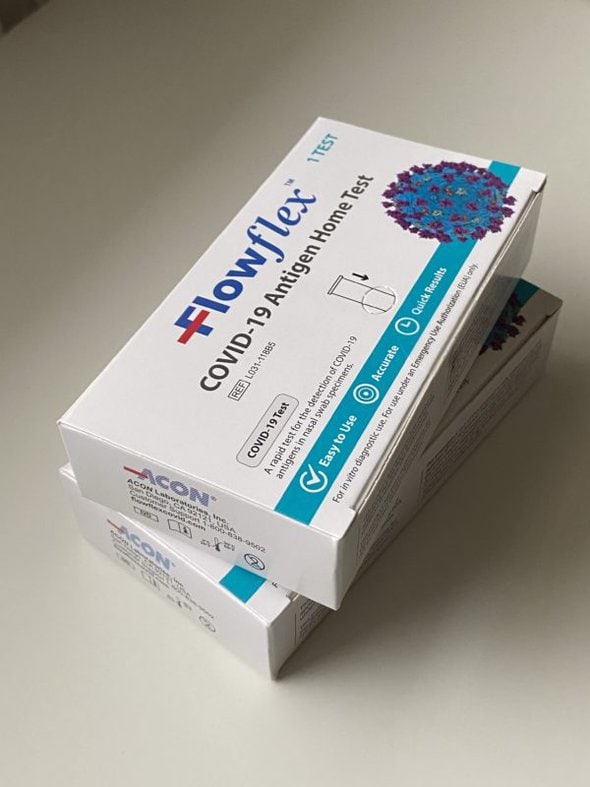 Do I hope to avoid needing these?
Yes.
But just in case Zoe and I get sick, I will be glad to have some here.
3. I got a free pizza from Safeway
I had to stop in for a package of bacon one day, and as usual, I took a quick peek at the app to see if there were any good offers.
Lo and behold, there was an offer for a completely free Safeway brand frozen pizza!
So of course I picked that up.
4. I got a bottle of Maui Moisture for $0.51
I noticed I had a bunch of ExtraBucks in my account, plus a $2.50 coupon for a bottle of Maui Moisture.
Soo, I stopped in, purposely selected a variety that had "50% more free!", and used all my ExtraBucks to bring my total down to $0.51.
I'm don't spend a lot of time chasing deals at CVS, but here are my best CVS strategies.
5. I found a replacement pair of Vans
You know how I've mended my black Vans multiple times?
Well, I've had this pair since 2017, and the wear is getting beyond my repair capabilities.
Like…the soles are wearing down, and I've worn the inside lining by the heel so thin, there's not a lot of material left between my foot and the outside of the shoe!
I went to the Vans store, and could not find a pair exactly like mine; all the offerings had suede on the toe area, and I did not love that.
Suede looks nice but…I like to throw my Vans in the washing machine every now and then, and a 100% canvas shoe is good for that.
Luckily, the guy who works at the store told me that my particular style is still sold at Kohl's.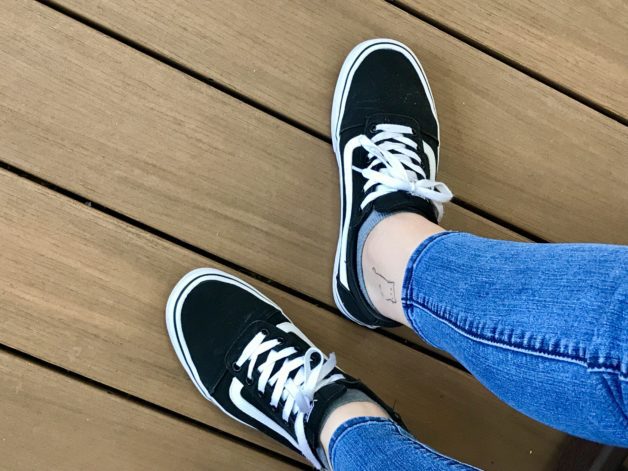 AND the Kohl's variety was about half the price of the basic style at the Vans store. Sweet!
Given that my first pair of this style lasted me for so long, I feel pretty confident that the next pair will also serve me well.
What frugal things have you been up to?