What I Spent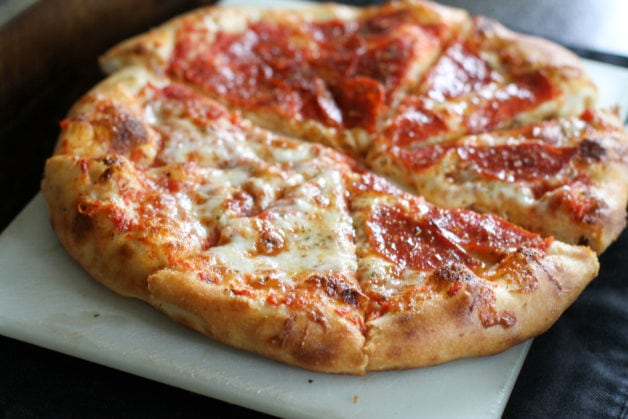 Let's see. Except for the Hungry Harvest box, all of this week's expenditures happened while I was gone in New Hampshire.
Yay for me not having to go grocery shopping when I got back!
$33 at Panda Express
$25 on a Hungry Harvest box
$16 at Weis
$45 at Giant
$7 at Harris Teeter
$20 at Lidl
So, $146 total to start June off.
What We Ate
Saturday
Mr. FG made orange-glazed chicken plus rice and a fruit salad.
Sunday
Mr. FG grilled some sausages and I do not know what else they had!
Monday
I think this is the night they got Panda Express takeout; my flight didn't get in until 8:00 pm.
Tuesday
I randomly decided to make pizza because, in my post-trip fridge organization, I came across some tomato sauce that needed to be used.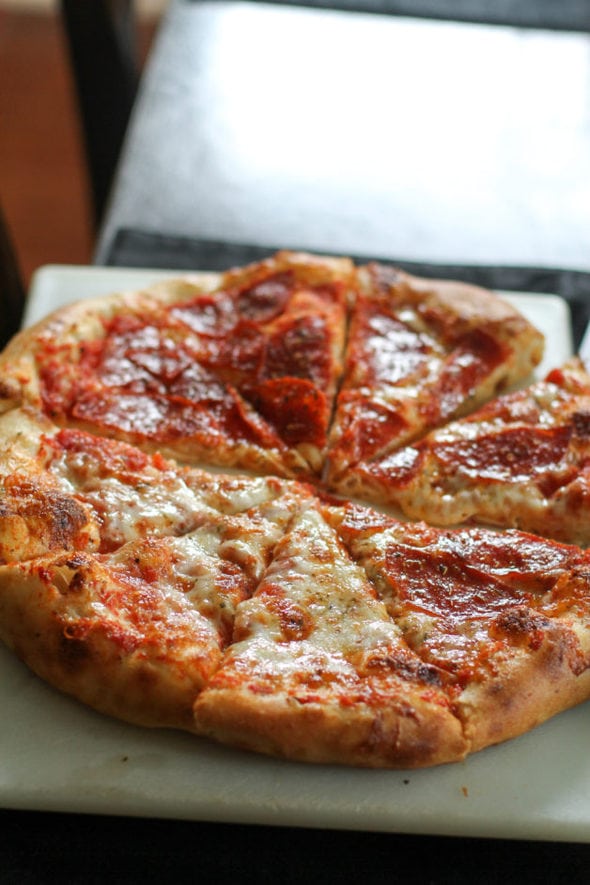 Also, it looked like the coolest day all week, which seemed like a good time to heat the oven up to 500+ degrees.
Here's how I make my pizza, and here's why your homemade pizza might be lackluster.
Wednesday
There were more sausages in the fridge, so I grilled them and served them in buns. We had potato chips and dip on the side, plus raw peppers and orange slices.
Thursday
I opted for breakfast for dinner; bacon, plus waffles made with oat milk, topped with blueberries and whipped cream.
When Sonia first went dairy-free, I was making small batches of dairy-free pancakes or waffles for her, plus a regular batch for us. But that's pretty annoying to do!
So now I just make dairy-free waffles or pancakes for all of us, since the oat milk ones taste pretty normal.
(Coconut milk versions do have a slightly odd taste!)
Friday
Since I made pizza earlier this week, we are definitely not doing pizza tonight.
My plan is to do some rummaging in my disorganized chest freezer to find something that needs to be used.
And I know I will make green beans with whatever I cook, because Hungry Harvest sent me a bag of 'em.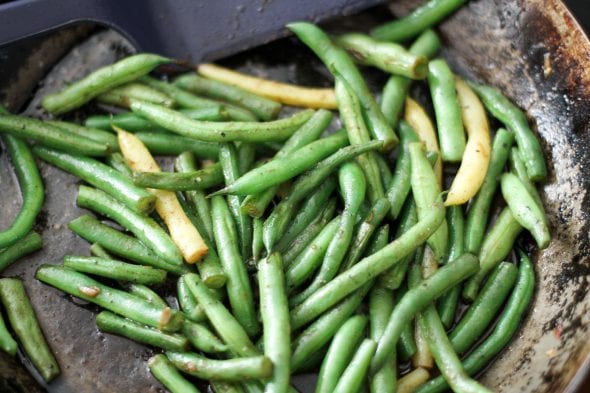 What did you have for dinner this week?