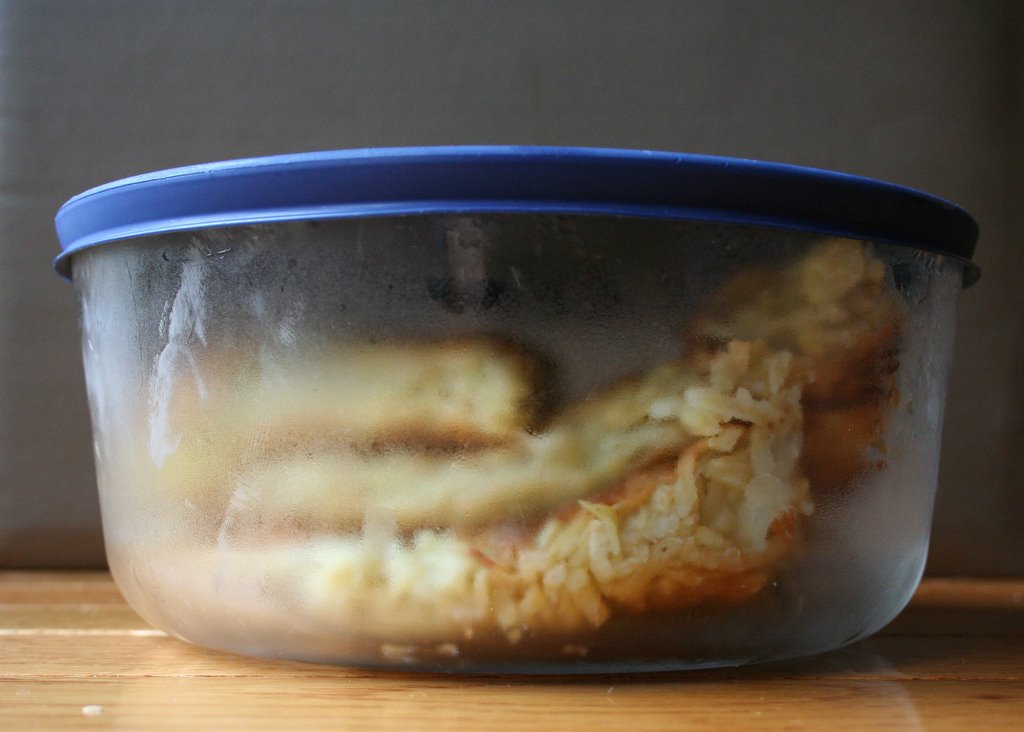 Soooo…I didn't manage to do two no-waste weeks in a row. I did still manage to keep up with my pattern of wasting one thing per week, though! And happily, my waste this week can be composted.
On Tuesday of this week, I tried a Cook's recipe for Roesti, made with potatoes. I'd never had Roesti before, but it looked really good in the pictures…light, crispy potato-ey goodness. Unfortunately, it didn't turn out quite like I'd imagined. So, either I did something wrong, or I just don't like Roesti. It was eerily reminiscent of the dreaded potato pancakes of my childhood, and while I ate some the night that I made it, the leftovers were highly unappetizing. And unfortunately, I couldn't really think of anything to make with them. I considered trying potato bread, but then I worried that the browned potato flavor would make the bread taste weird, and then I would have wasted potatoes AND flour, water, yeast, salt, and sugar, not to mention the time involved in making the bread.
So, my Roesti is headed off to the compost bin.
What about you? What did you waste this week? Link me up, please! I promise that I won't be horrified.