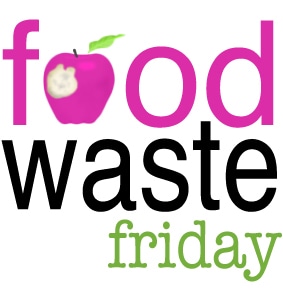 Every week, I post a picture of the food that has gone bad over the last seven days. Why do I do this? Because in March of 2008, I finally got fed up with the amount of food I was wasting, and I thought that showing my waste to other people would motivate me to use up my food instead of wasting it. Because this often embarrassing practice was so helpful for me, I invited other bloggers to join me in posting their food waste photos, and Food Waste Friday was born. If you're not a blogger but still want some food waste accountability, feel free to participate by leaving a comment.
I lost the last part of a loaf of French bread. I'd gotten it out of the freezer to make croutons (and I did make two batches), but then the last of the loaf kinda got shoved to the side and forgotten about. French bread has so little in the way of sugar and fat (which act as preservatives), it's prone to molding quickly.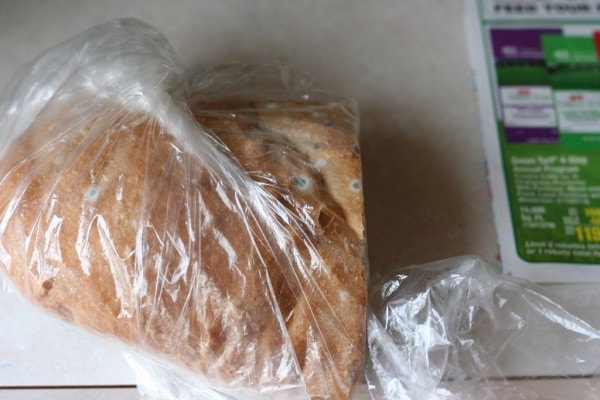 I also found a bit of pizza that had been languishing at the back of the fridge, and a poor shriveled up, squishy avocado. I may cut the avocado open to see if it could possibly be thrown into a smoothie, but I'm not optimistic.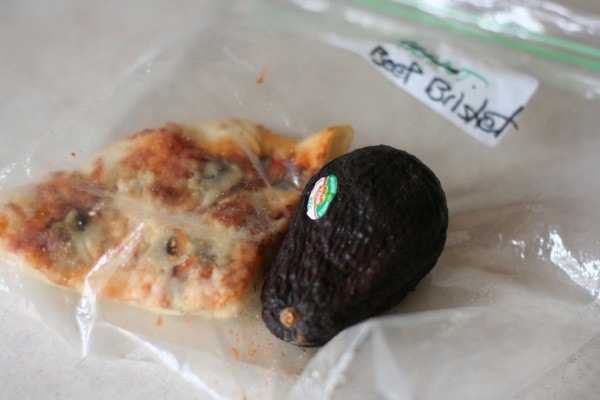 Oh, also, there's an interview with me up on Expendable Edibles. Nancy and I chatted on the phone last week, and the post is kind of a loose transcript of what we talked about.
________________________________________________
How did you do this week? If you blogged about your food waste, link us up by entering your info into the widget below. You'll save money, reduce your trash output, and get a little publicity for your blog! And if you don't blog, you can still share about your food waste by leaving a comment.
__________________________
Today's 365 post: Double appointment
Joshua's 365 post: Uh-oh.